Regular price
Sale price
$20.93
Unit price
per
Sale
Sold out
Organic, Non-GMO Fabric Softener. Made from renewable plant-derived ingredients.
Natural softening + more | Keep your washing machine smelling fresh and clean — with no leftover softener smell on your clothing after use and more:
Loosens soap buildup the same way it does dirt
Softens fabrics without harsh chemicals like those found in most fabric softeners.
Reduces static, making lint and pet hair less likely to cling to your clothing.
Loosens aluminum chloride, as well as minerals like zinc and salt - which helps keep dirt from sticking to clothing.
Antibacterial properties make it ideal for laundry and act as a deodorizer for your clothes.
Works in regular and he (high efficiency) washing machines
100% biodegradable
No build-up | Unlike conventional chemical softeners, this actually keeps your laundry machine fresh and working like new, instead of clogging it up with toxic residue. 
Mama + Baby Safe | Babies' sensitive skin can easily become irritated by harsh chemical residue left on clothes, blankets, and cloth diapers from most laundry detergents. Our Organic Fabric Softener is made without harsh chemicals or added scents. Unscented is the best choice for babies because even a mild scent can cause them irritation. Unscented is also the safest for pregnant and breastfeeding mamas! To see our other unscented baby-safe products, visit Mama + Baby Safe.
Certified Organic by Quality Assurance International   ∙ Certified NON-GMO by the NON-GMO Project.

Directions

Fill fabric softener dispenser or fabric softener ball with 100% Organic Fabric Softener. There is no left over fabric softener smell on clothing after use.
Ingredients

Acetic Acid (vinegar, derived from sugar cane)
Charcoal Filtered Deionized Water (water)
View full details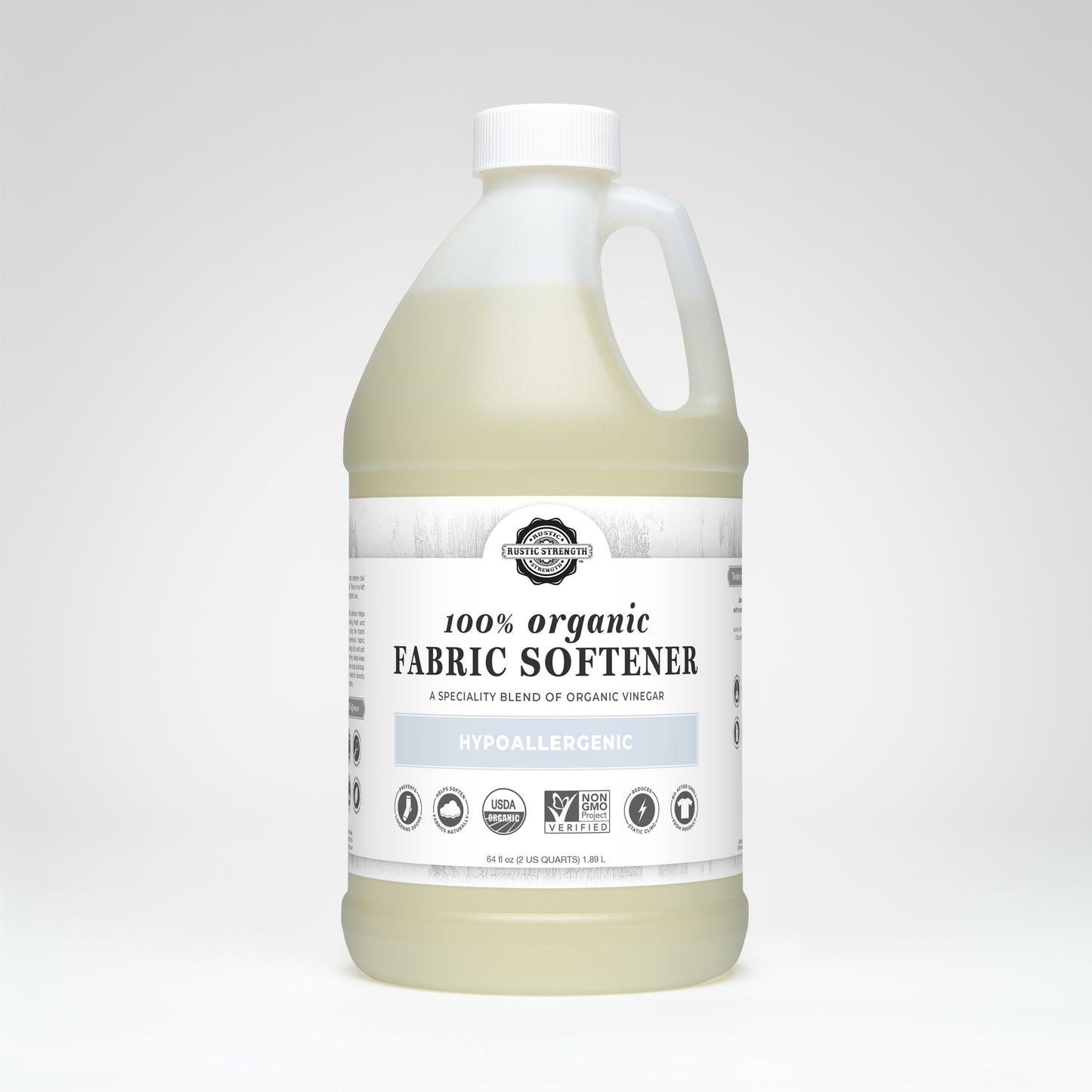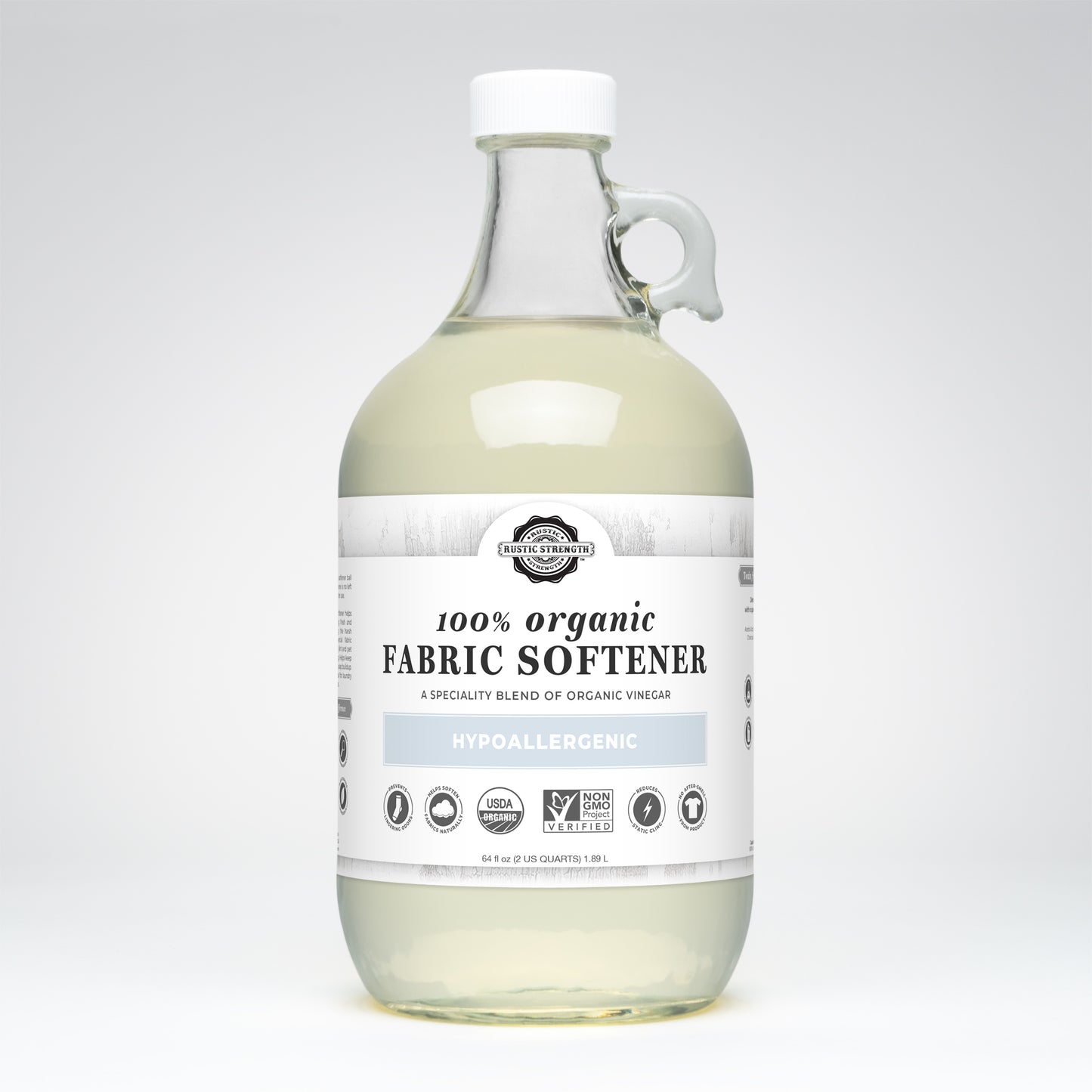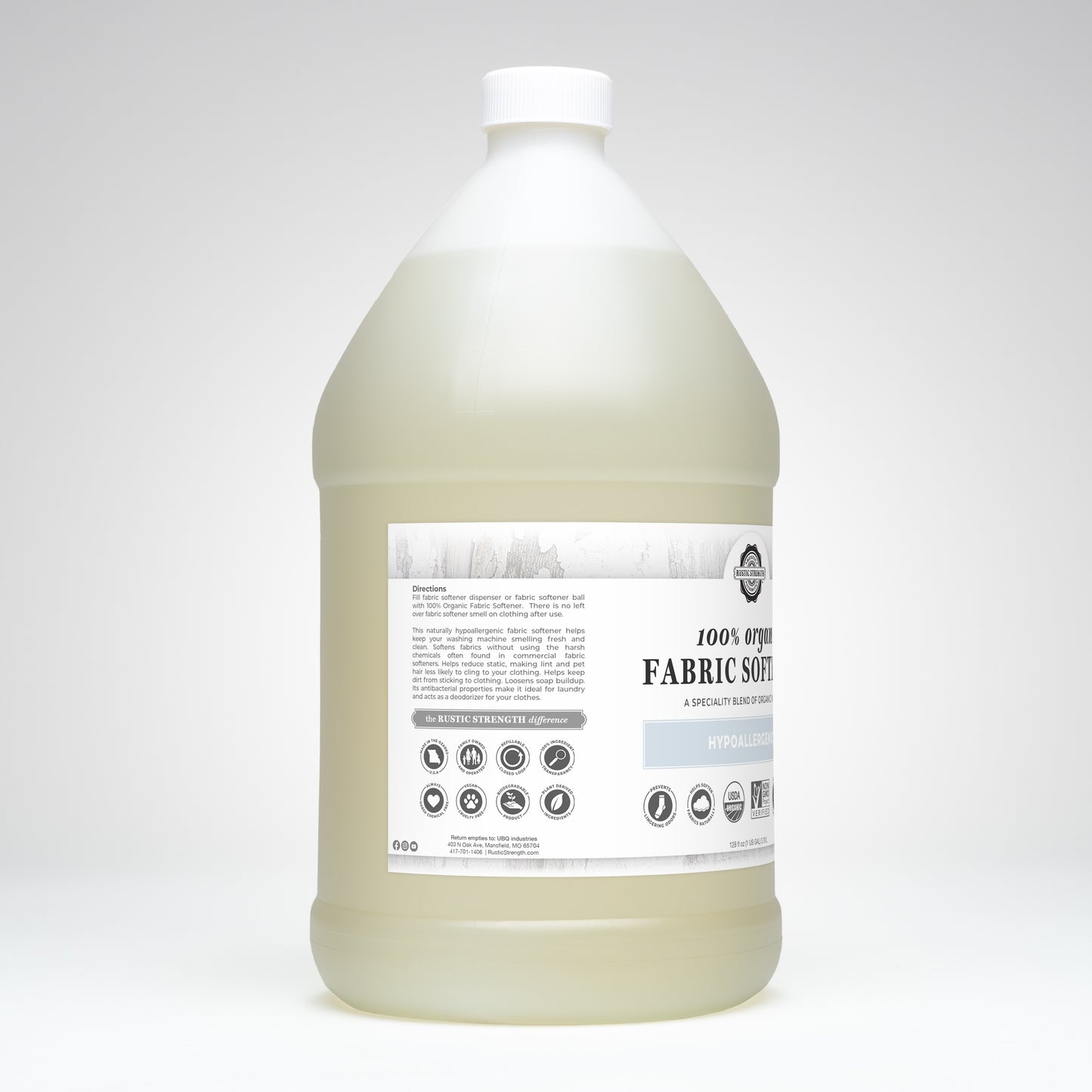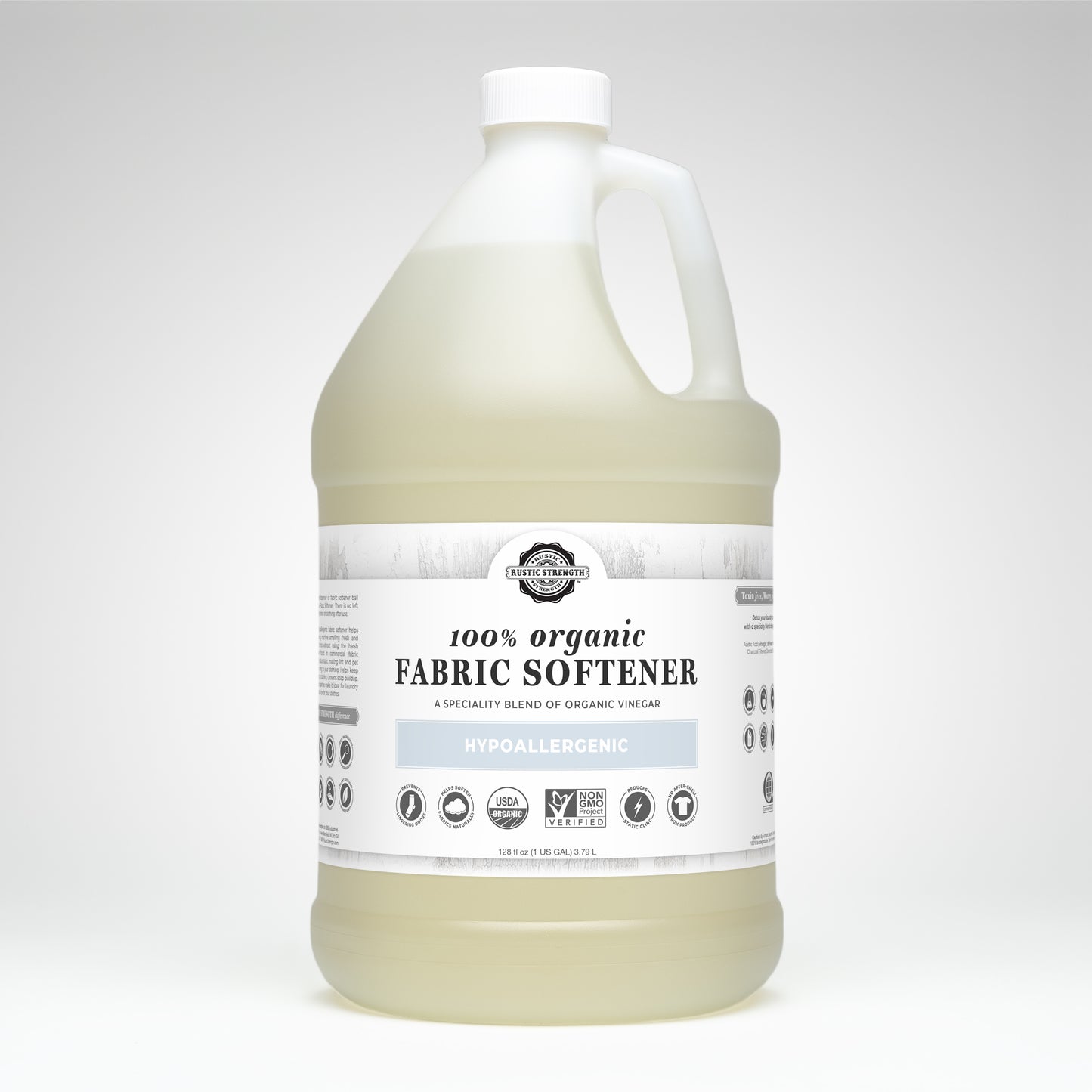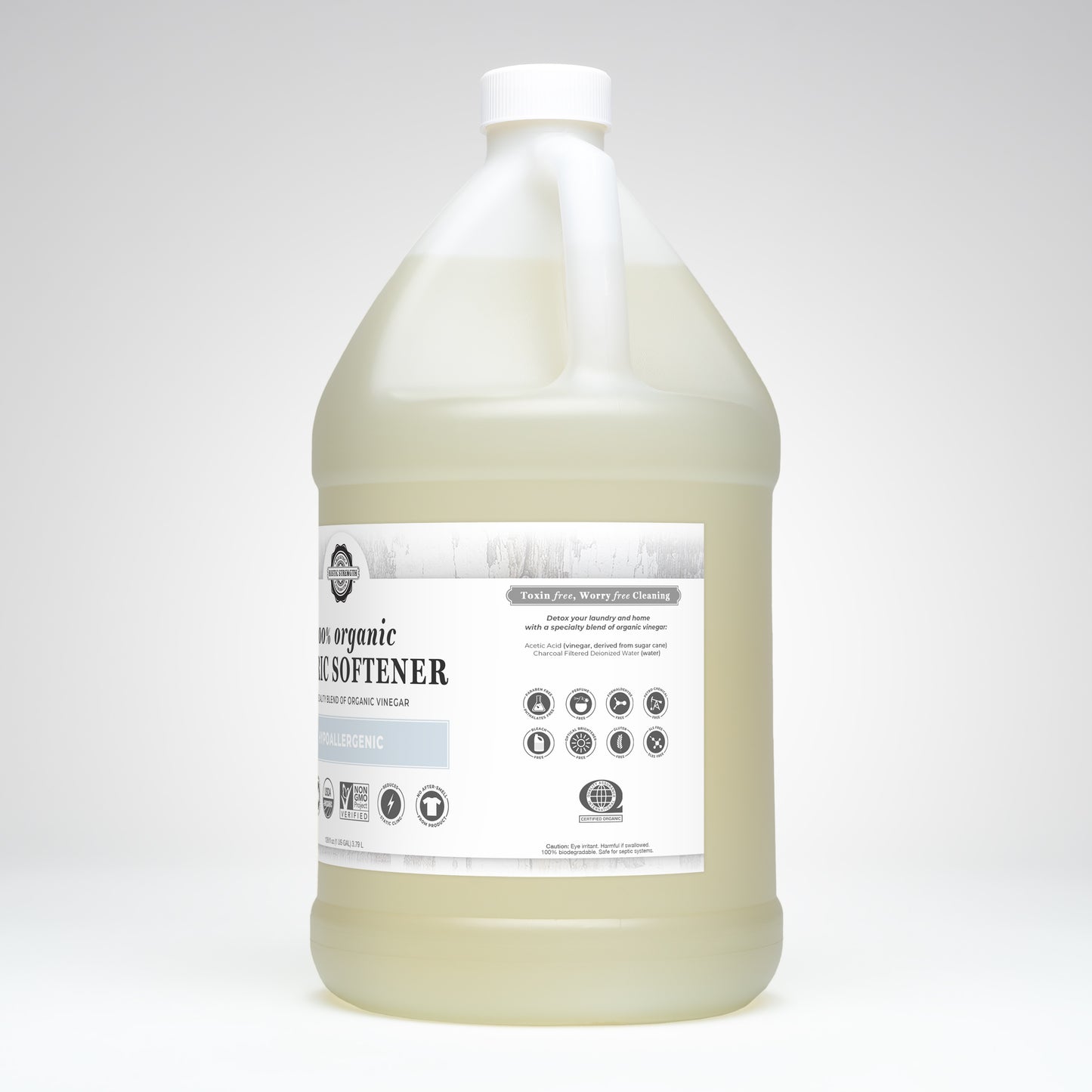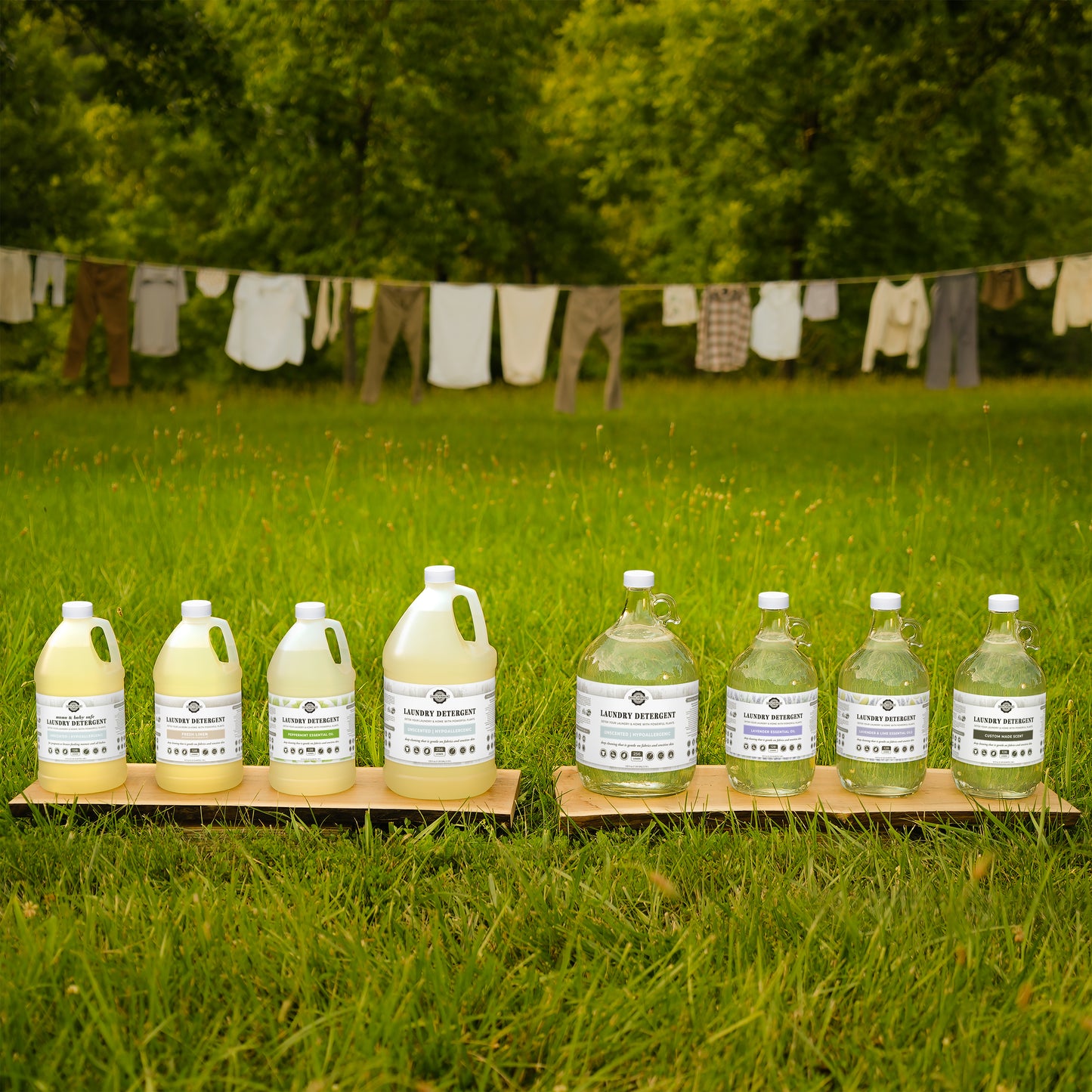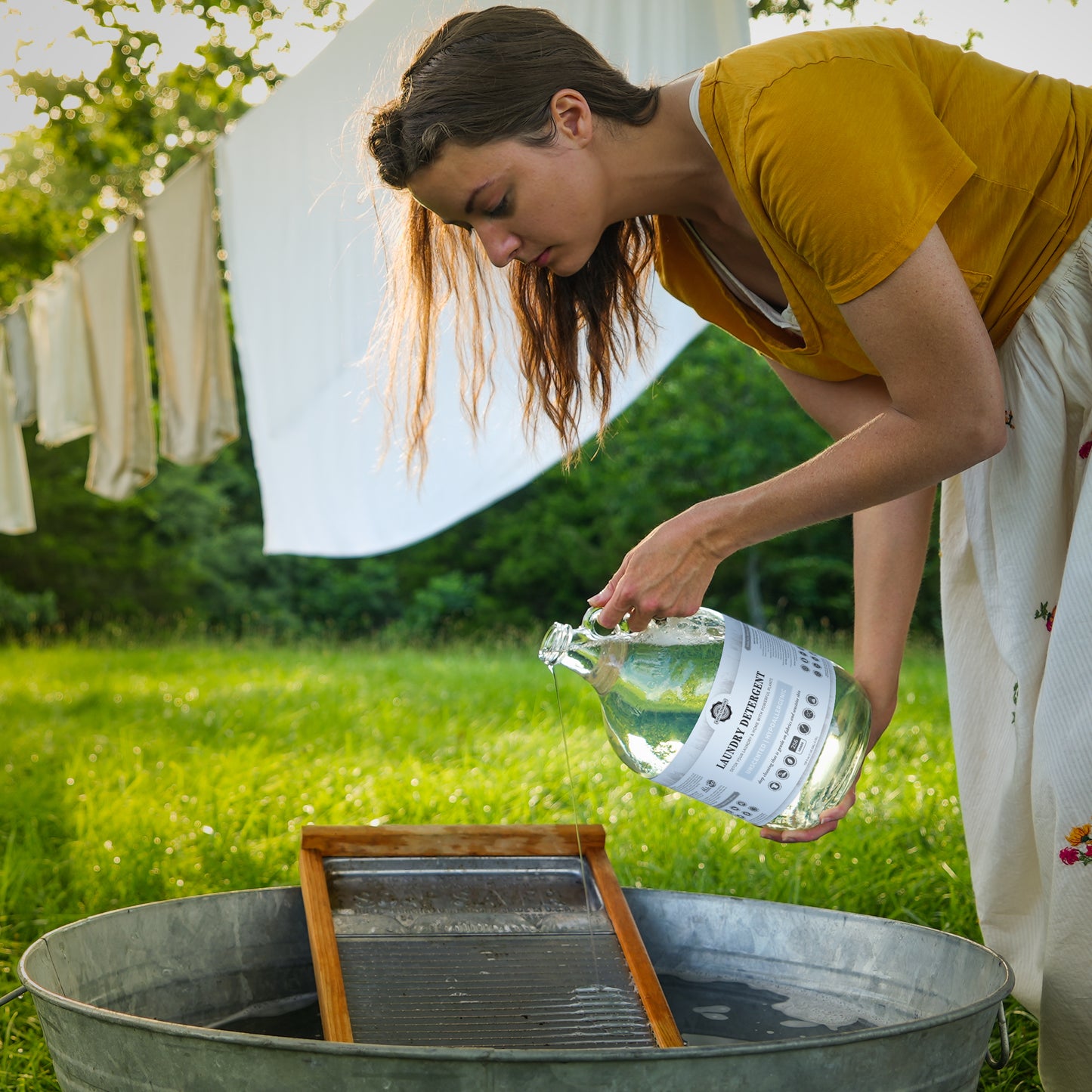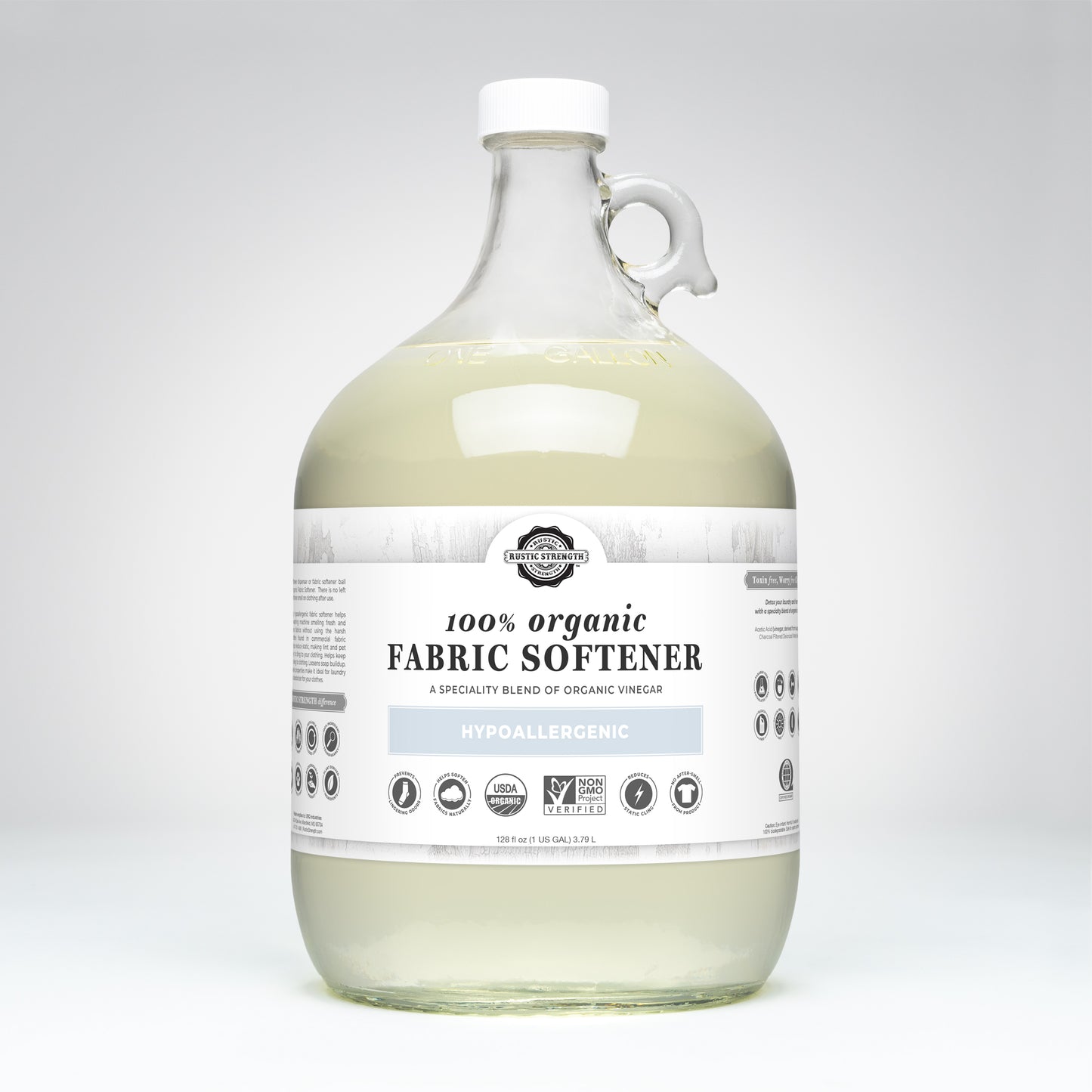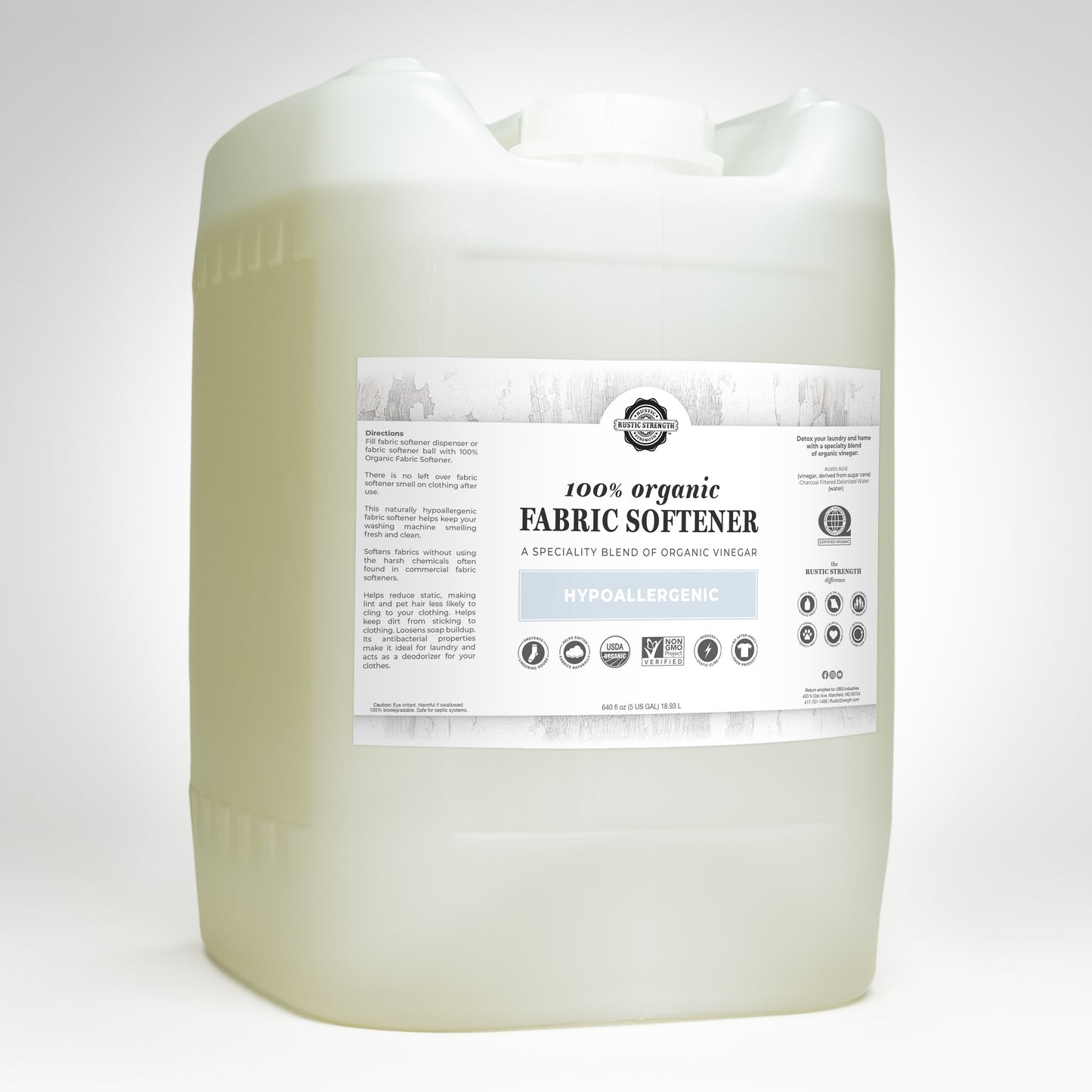 Glad I tried!
I have somewhat sensitive skin, so I have never used any type of fabric softener. I've heard about using vinegar tell keep your washer, fresh and your clothes after having a positive experience with the laundry detergent, I decided to give this a try I don't use it in every load, but I do use it on towels and my sons Stinky sweaty athletic clothes. It really helped with his football uniform. Using this in combination with the laundry detergent has been a game changer for me. Will definitely keep ordering this.
Love this stuff
I tried a few other non toxic, eco friendly, and cruelty free brands and none of them compare. I love that there is a refill station too! I won't be purchasing another brand other than Rustic Strength in the future! Just buy it! PS.. you don't smell vinegar after it's washed but the fluff level and softness on your clothes is unmatched
It works!
Looked for a product that would provide softening without chemicals nor overwhelming artificial scent. This is the one!
Organic Fabric Softner
At first I thought no way this is wasn't going to work. Then I did a load of towels and was pleasantly surprised. Now that is all I use. Great product
Great product
I love that there isn't an artificial scent as with normal fabric softeners. I feel that my clothes feel better and even my picky daughter likes it.