Our Close the Loop Program encourages our customers to send back containers to be sanitized, and reused. 

Its as simple as returning your Rustic Strength Containers to:

403 N Oak Ave Mansfield, MO 65704

Where we will sanitize and re-use them for those who choose to order these bottles.

When customers do this they are repurposing existing containers rather than throwing them away.
Above is based on total gallons sold to refill shops as of 9/1/2023, converted to units of 16oz single-use containers.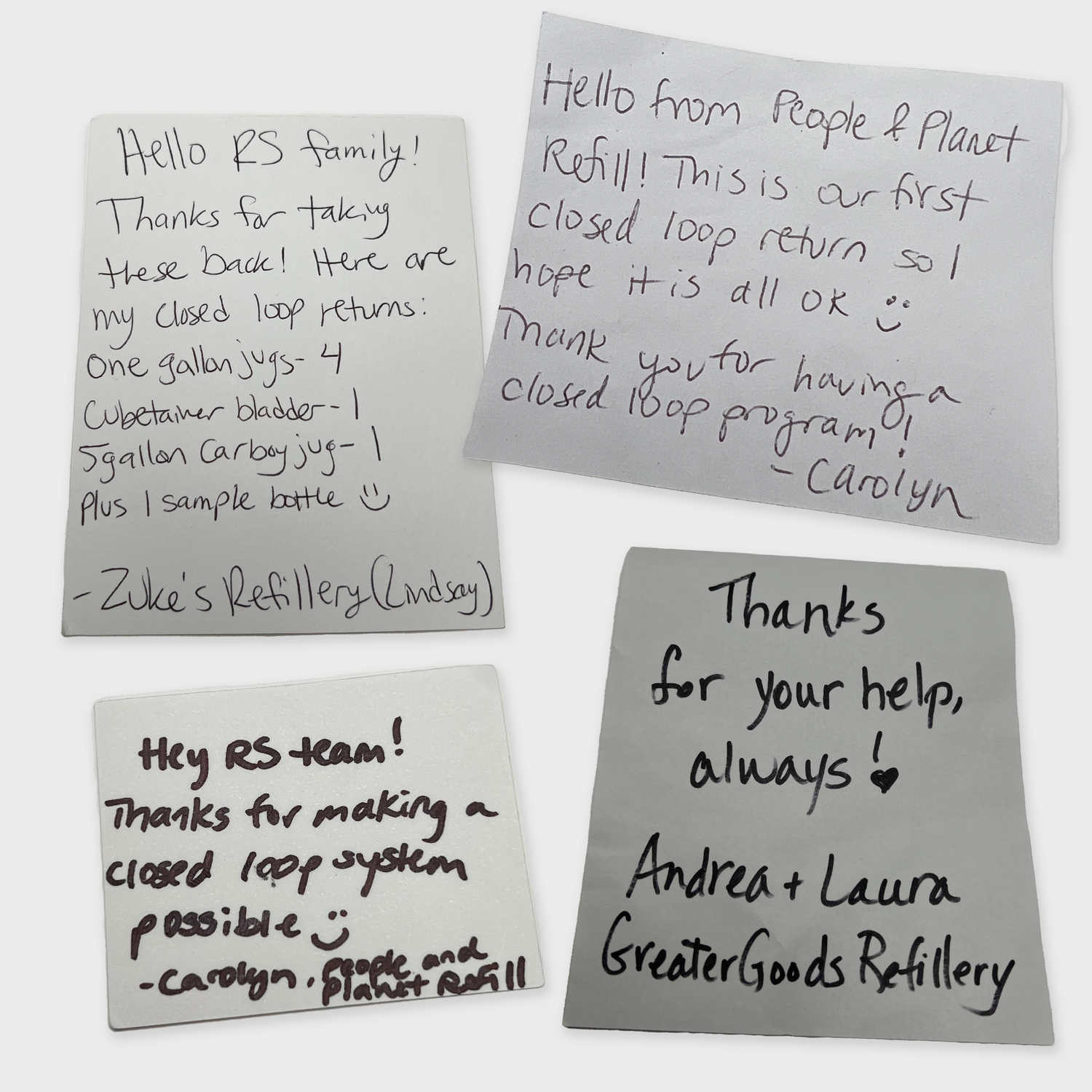 Shipping back to us
When returning our containers, you can save money by packaging multiple items together in one box and using our go-to shipping company, pirateship.com.
Be sure to put the cap back on the container so no leakage happens in the mail.
Additionally, rinsing out the containers before mailing them is very appreciated.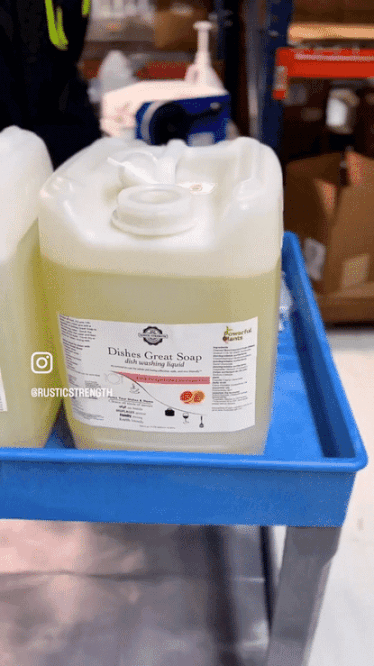 How do I buy a close-the-loop container?
If ordering a gallon of a product, you can use our "Do you want a closed loop container?" option variant during check out.
Any container becomes a closed loop container once it has been mailed back to us at least once.
In our shop menu you will find a "clearance" section. Items marketed with CTL or close-the-loop in the title are products that are in returned containers. You can buy these at a discounted price.
There is a cute little sticker on our CTL bottles that signify that they have been reused.