Regular price
Sale price
$16.94
Unit price
per
Sale
Sold out
Oxy Boost Stain Remover fights the toughest stains, so you don't have to.
Removes Odor + Lifts Stains
Softens Hard Water
Color-Safe
People + Planet Safe
If you have hard water, your detergent is not working well for you | You need soft water to effectively clean clothes.  Our Oxy Boost Stain Fighter formula helps soften your water so your detergent works at cleaning your clothes! 
Toxin + Irritant Free | Ditch the toxins and irritants found in most stain removers. Our Oxy Boost Stain Remover is bleach-free ∙ optical brightener-free  ∙ phthalate-free  ∙ paraben-free  ∙ 1,4 dioxane-free  ∙ dye-free  ∙ filler-free  ∙ sulfate-free  ∙ perfume-free  ∙ hormone disruptor-free ∙ carcinogen-free — and simply Worry Free. 
Mama + Baby safe | Babies have sensitive skin that can easily become irritated by the residue left in their environment from many stain removers.  Unscented is the best choice for babies because even mild added scents can cause them irritation. Unscented is also the safest for pregnant and breastfeeding mamas! Visit our Mama + Baby Safe collection to see our other unscented baby-safe products.
Small Batch Fresh | Mixed daily at our family-run factory in The Ozarks, USA — arriving to you made the same week.
Fully biodegradable | Readily degrades after use, so it is grey-water and septic-safe. Its rinse water is non-toxic to aquatic life. 
How To Use

Small load – 1/2 scoop (20g) of stain remover
Medium load – 1 scoop (40g) of stain remover
Large load – 2 Scoop (80g) of stain remover
Oxy Boost Stain Remover is designed to work with your laundry detergent to help boost the stain-fighting power and reduce the amount of detergent needed per load.

Top Load Machines - sprinkle desired amount on top of the load of laundry. Wash as directed by garments.

Front Load Machines - place desired amount in the liquid laundry dispenser with detergent. Wash as directed by garments.

PreSoak - Place the garment in the wash basin, sink, or another vessel. Place a small amount of Oxy Boost Stain Remover on top of the garment. Add just enough water to drench clothing. Swish clothing, water and boost around to help mix and activate. Optional - add a little bit of detergent at this time as well to help remove any stains or smells from garments. Agitate solution and scrub for best results.  Let garment soak for 2 to 8 hours depending on the stain or smell. Wash as directed by garment.
Ingredients

Sodium Percarbonate • non-chlorine bleach, whitener

Sodium Bicarbonate • odor remover
Close The Loop Refill Program
View full details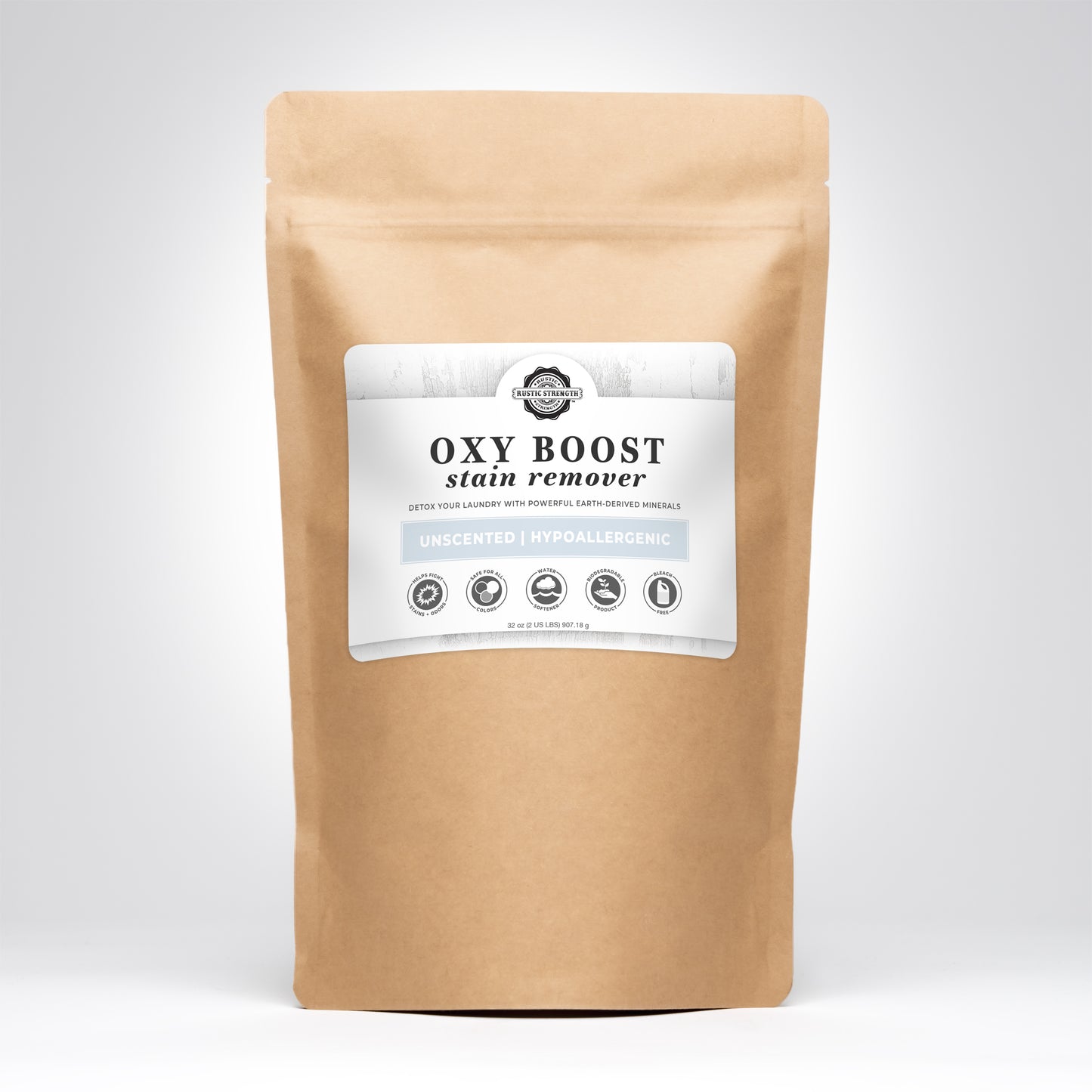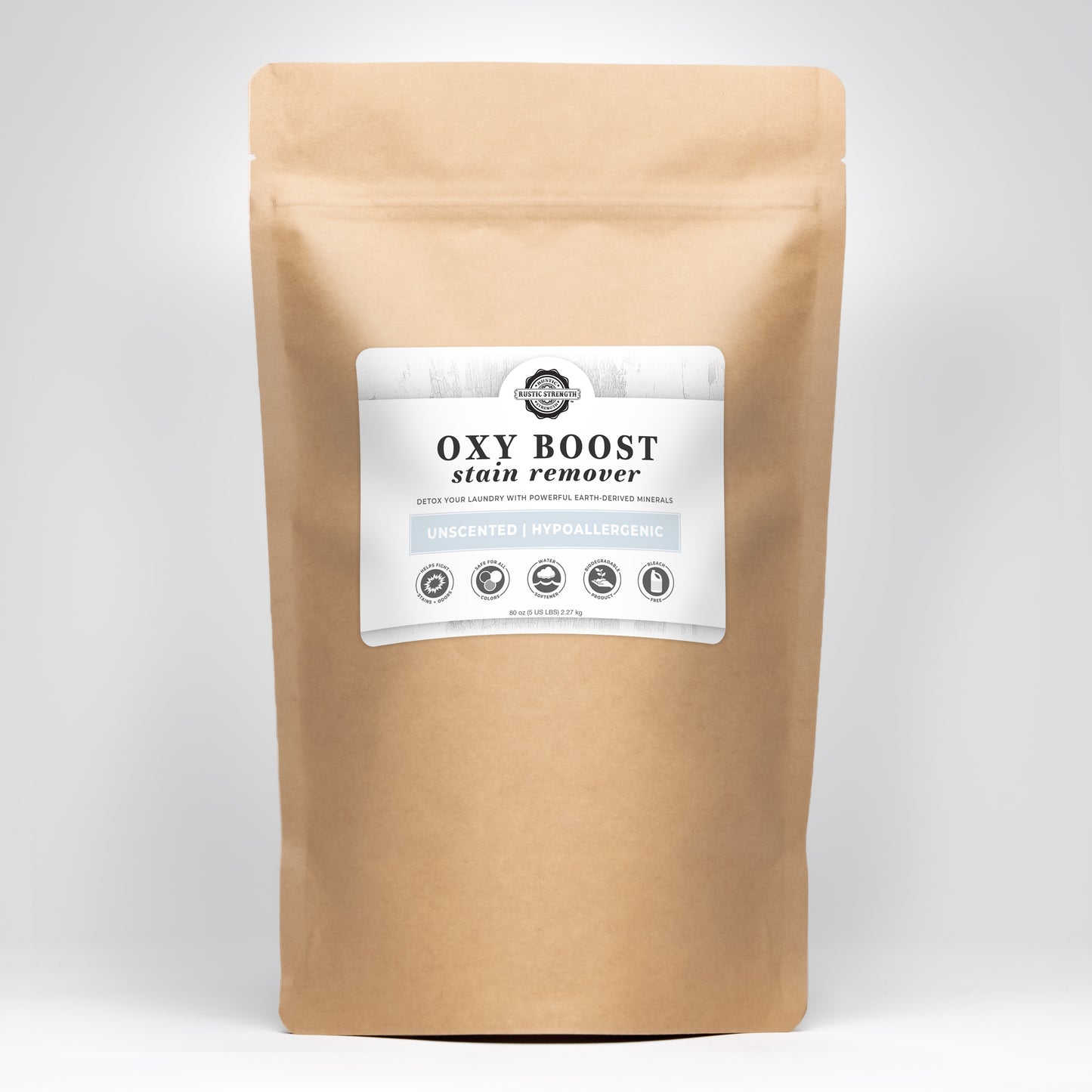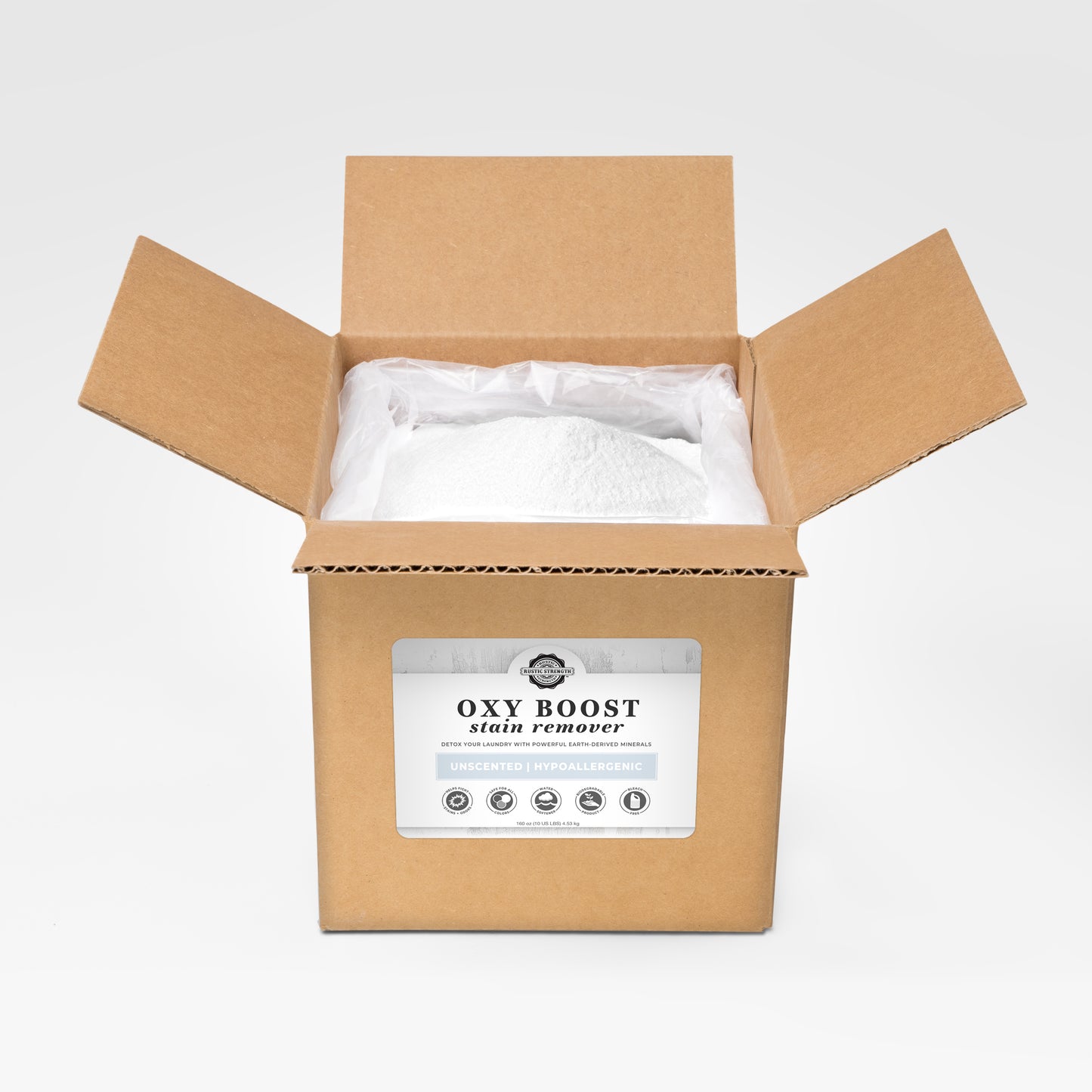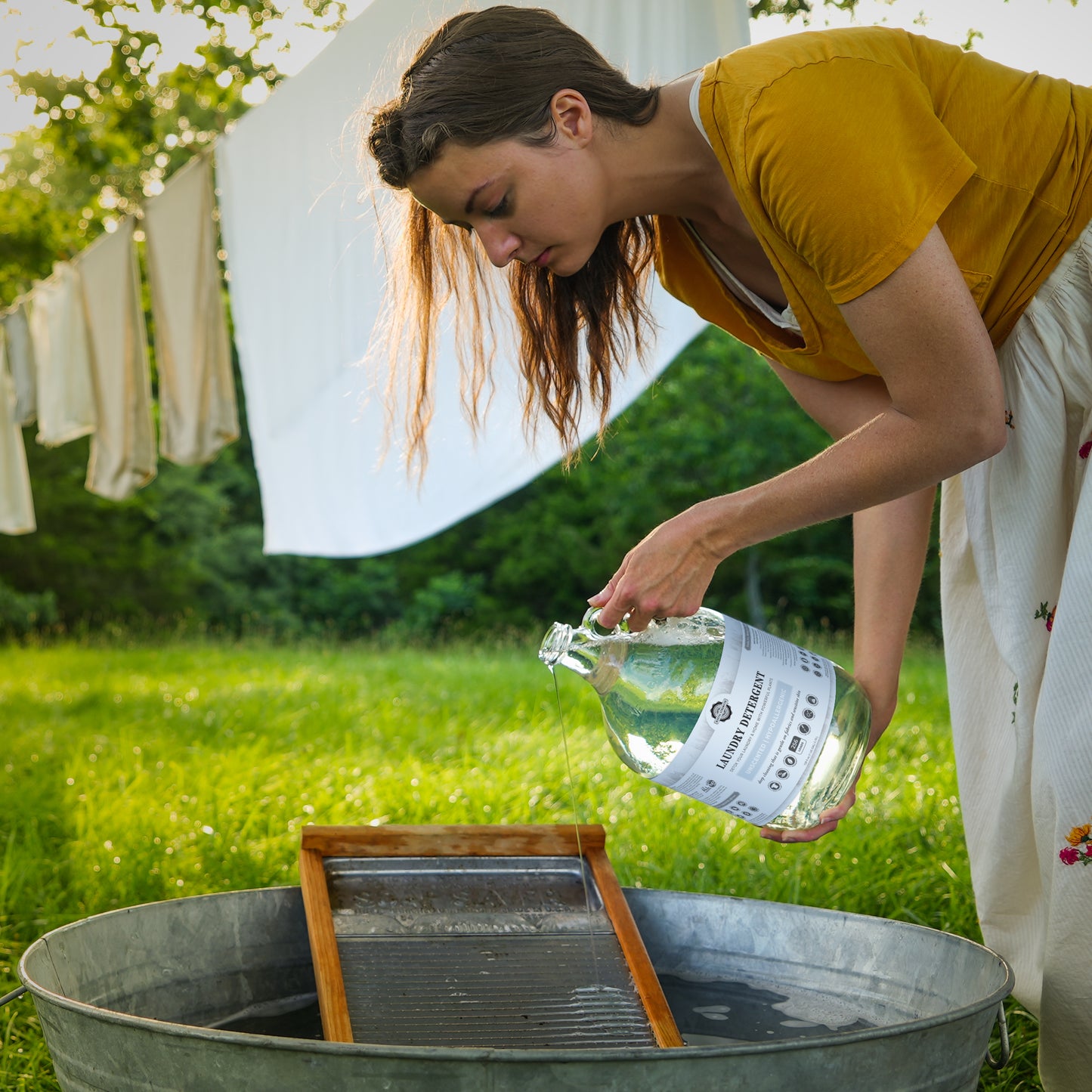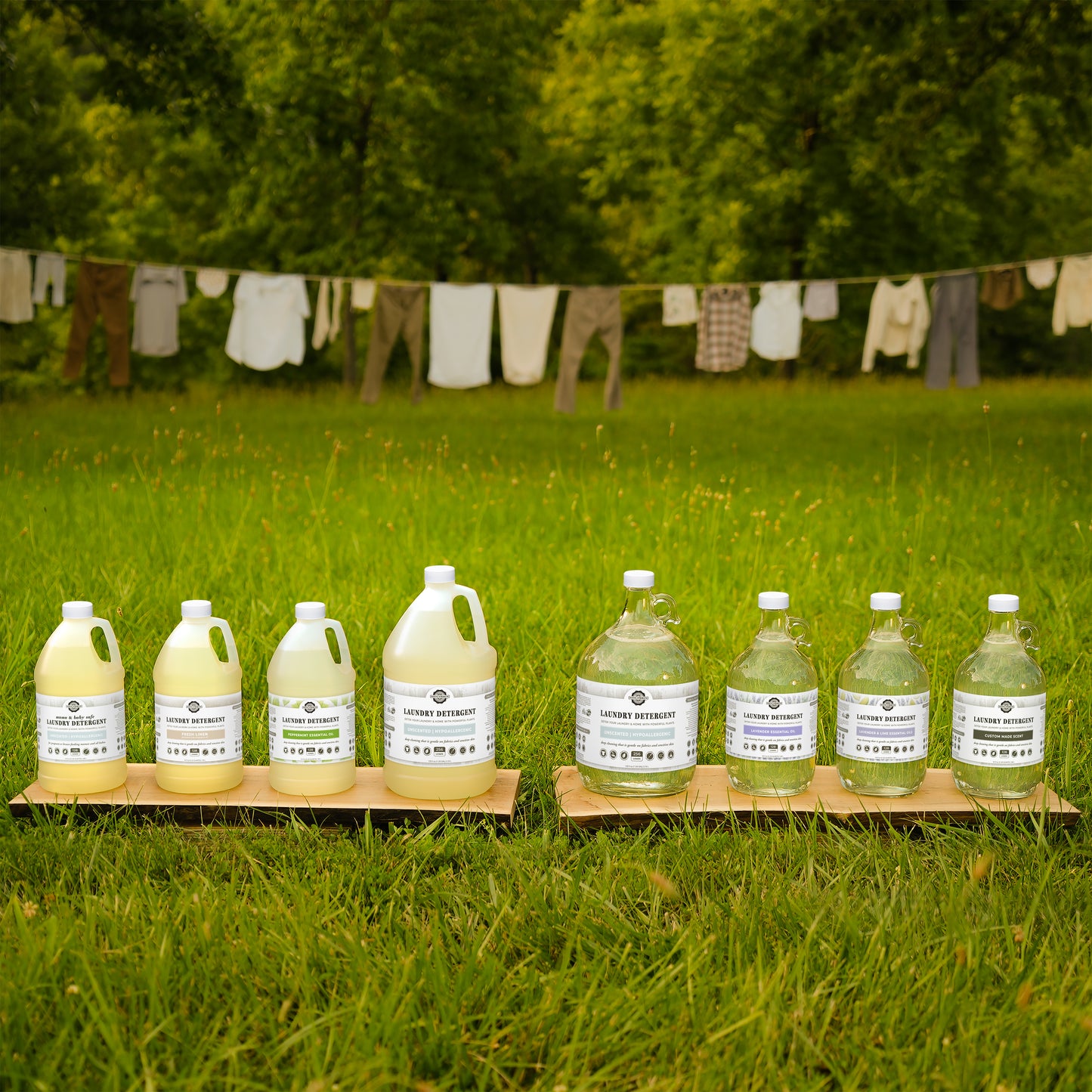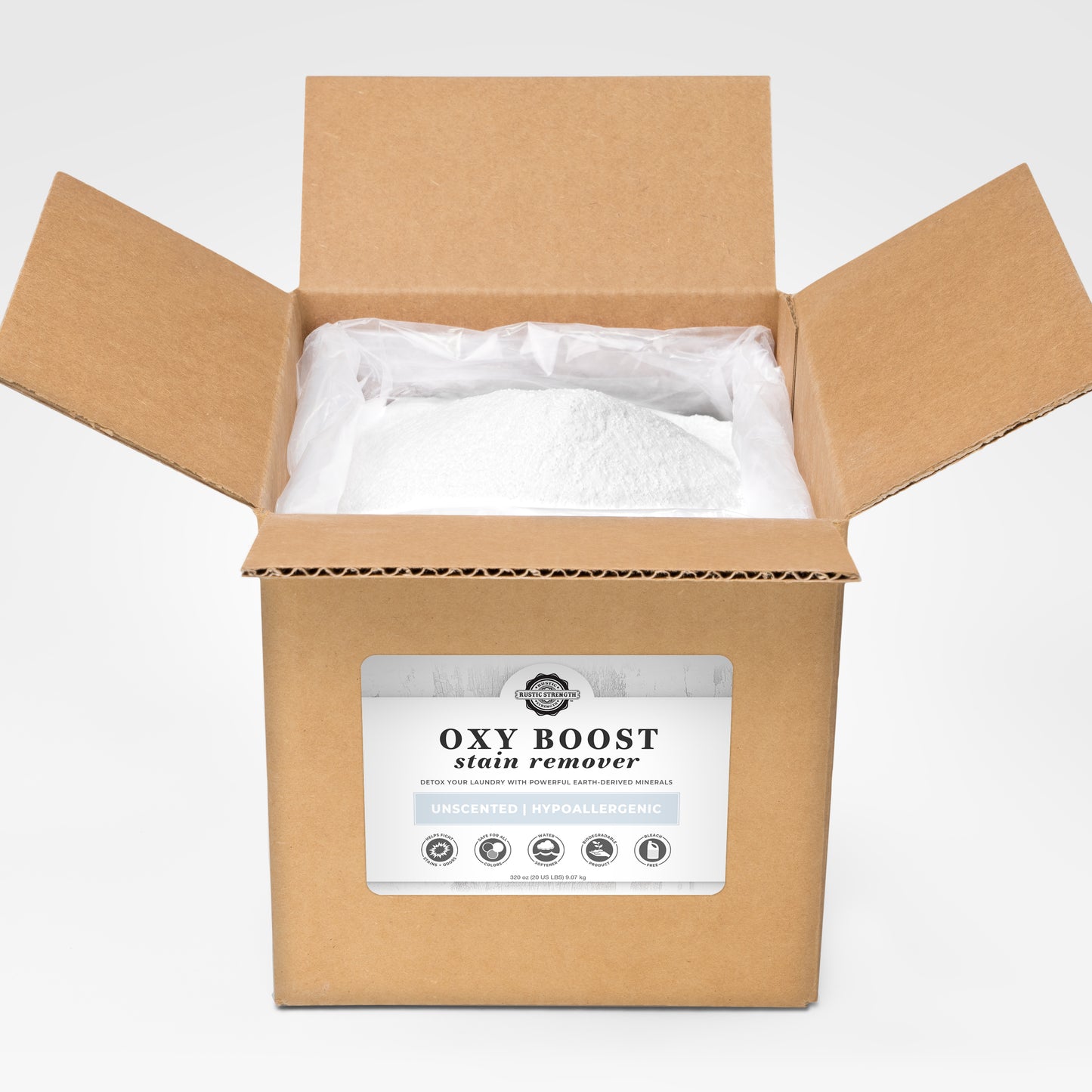 Love this!!!
I tried a few other non toxic, eco friendly, and cruelty free brands and none of them compare. I love that there is a refill station too! I won't be purchasing another brand other than Rustic Strength in the future! This stuff cleans and removes odors from clothes. We had our closet flood and my clothes smelled so bad like mildew. This took it out. A+
Really works
I add it with my liquid detergent and it gives it an extra boost to help clean. Very happy with this brand
Great Cleanser!
This stuff is a GREAT addition to my laundry line up. Also works great for stain removal and cleaning!
Love this
I really like a natural options to boost laundry cleaning.
Very effective!
Peace of mind knowing this product doesn't contain harmful chemicals! Very effective at dissolving sweaty stains!