Regular price
Sale price
$35.00
Unit price
per
Sale
Sold out
High-lathering Liquid Hand Soap, made from renewable plant + Earth mineral-derived ingredients.
Gentle on hands
No harsh chemicals
100% biodegradable
Powerful Plants | Enjoy a luxurious lather, that rinses easily. Vegetable glycerin naturally moisturizes, leaving your hands feeling soft and refreshed. Unlike harsh chemical detergents or SLS-based soaps that leave your skin dry and cracking. Relief for folks with sensitive skin!  
Toxin + Irritant Free | Ditch the toxins and irritants found in most soaps. Our Liquid Hand Soap is hypoallergenic and completely dye-free ∙ perfume-free ∙ SLS-free ∙ SLES-free ∙ sulfate-free ∙ paraben-free ∙ phthalate-free ∙ 1,4-dioxane-free ∙ ethoxylated alcohol-free ∙ optical brightener-free ∙ filler-free ∙ petroleum-free ∙ palm oil-free ∙ gluten-free ∙ hormone disruptor-free ∙ carcinogen-free — and simply worry-free.
Small Batch Fresh | Our Liquid Hand Soap is produced daily at our family-run factory in The Ozarks, USA — arriving to you made the same week.
Kindly Note  | Custom scents are your own creation. We do not accept returns if you are not satisfied with the scent you have made. If you are unsure about your potential scent combination, we recommend you trial a half-gallon before committing to larger. Or you can ask what our scent specialists think of your combination at customercare@rusticstrength.com
How Do I Custom Build My Scent?

It's pretty simple! 

In the drop-down menus you'll be able to select two of our 50+ available scents

We compound these two scents together and make sure they are compatible with/perform in our product. Our fragrance department has nearly a decade of experience working with scents, and will make sure that the two scents you chose can be smelled equally in the product you ordered

There is no restriction on what scents can be ordered together- we aren't the smell police! We've built many unique scent combos and haven't gotten one that smells bad yet, so let your imagination run wild.
Need Inspiration?

Some best sellers are:

Grapefruit + Bergamot

Tangerine + Lime

Fir Needle + Orange

Peppermint + Rosemary

Like goes with like...Citruses smell great with other citruses, herbals blend well with other herbals.
What Gives My Soap Its Scent?

Your choice of –

Pure essential oils • hand selected by us from small farms all around the world.

and/or

Phthalate-free fragrance oils • aromatic compounds made of GRAS safe synthetics. Certified free of the 624 carcinogens and 323 reproductive/developmental toxins listed under the Prop 65 act.
Truly Sensitive Skin ∙ Pregnant ∙ Breastfeeding?
Washing Directions

Wet your hands with clean, running
water. Apply a small amount of
hand soap. Lather the soap by
rubbing hands together. Scrub for
at least 20 seconds. Rinse hands
well. Dry hands using a clean, dry
towel.
Ingredients

Charcoal Filtered Deionized Water • High-purity water.


Cocamidopropyl Hydroxysultaine • Naturally derived from coconut, palm-free, it is a biodegradable conditioning agent for the skin with high foaming and mild chemistry.


Sodium C14-C16 Olefin Sulfonate • This mild-surfactant helps grab oil, dirt, and grease. It is also derived from coconuts, palm-free and is biodegradable.


Decyl Glucoside • A plant-derived, biodegradable surfactant. It is mild and safe for sensitive skin.


Vegetable Glycerin • Derived from vegetables. It is a biodegradable, powerful moisturizer that can increase skin hydration. Food-grade & Kosher.


Sodium Chloride • Salt


Capryl Caprylyl Glucoside • A biodegradable plant-based surfactant which increases lather potential with mild chemistry for sensitive skin.


Polysorbate 20 •  Plant based performance stabilizer. Helps in the spreadability of liquids and stabilizes the formula when adding essential oils and phthalate-free fragrances. Biodegradable. Dioxane-free.


Sodium Benzoate & Potassium Sorbate • Food-Grade, biodegradable preservatives which decrease the growth of bacteria, fungi, and mold. Increases shelf life of the product. 


Citric Acid • Balances pH
Close The Loop Refill Program
View full details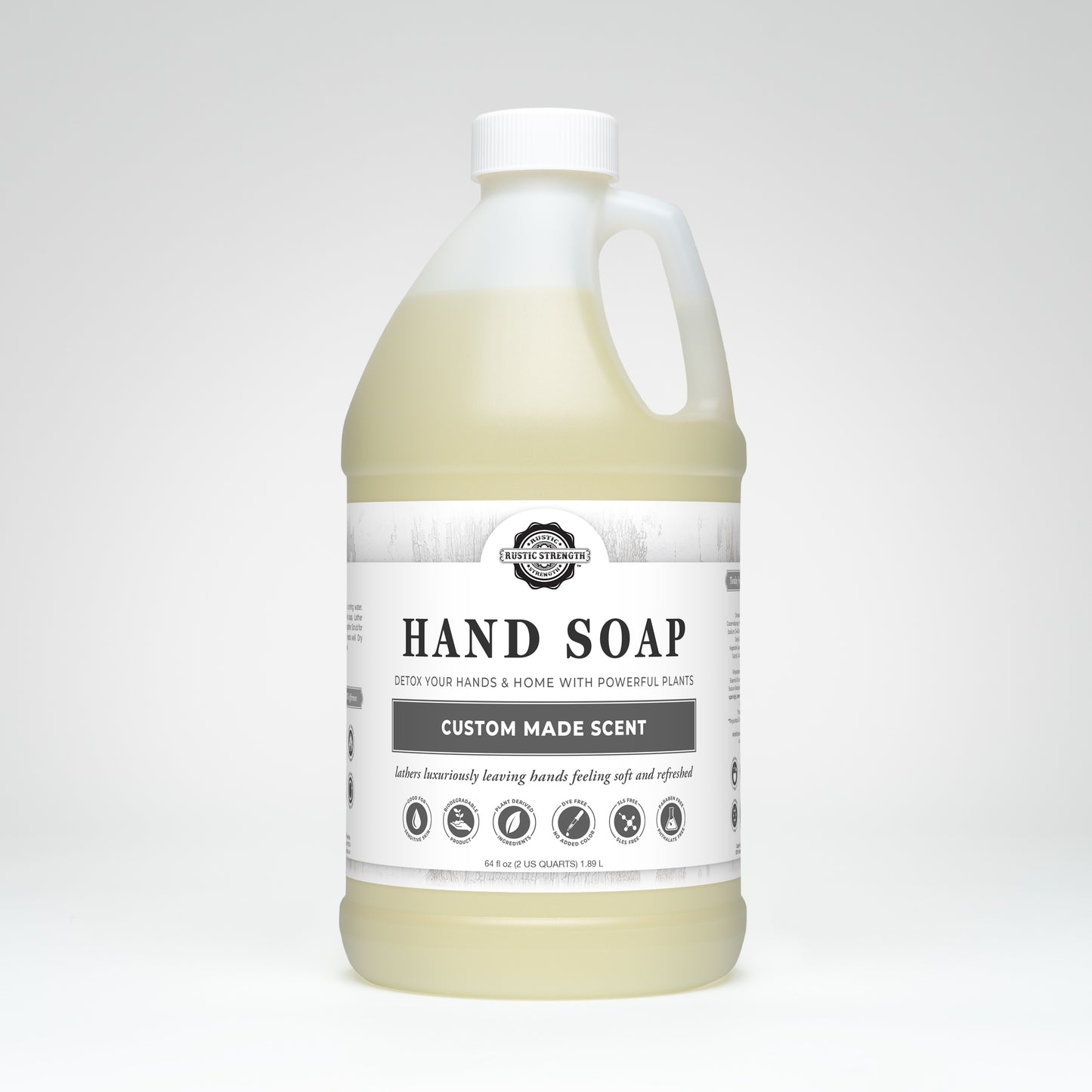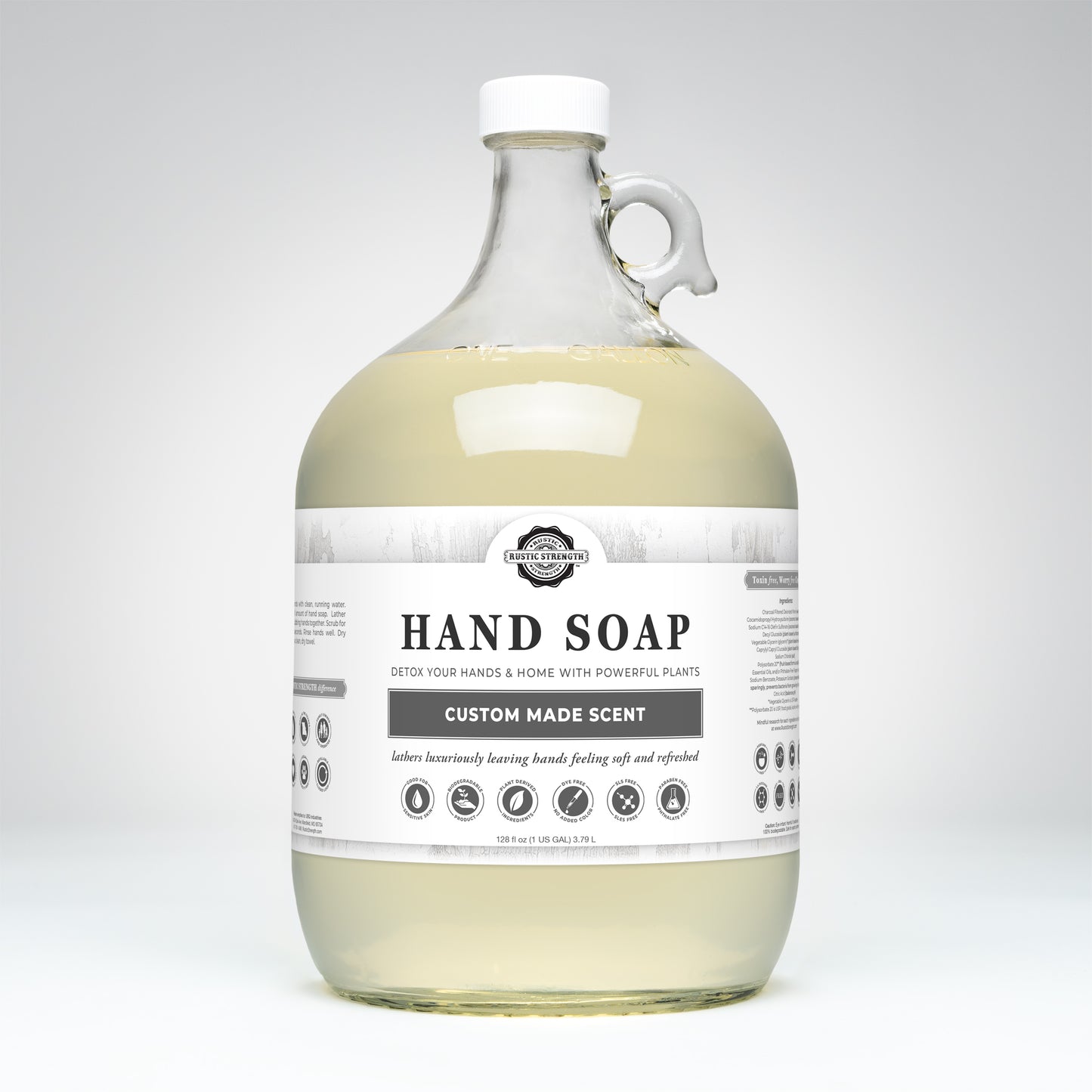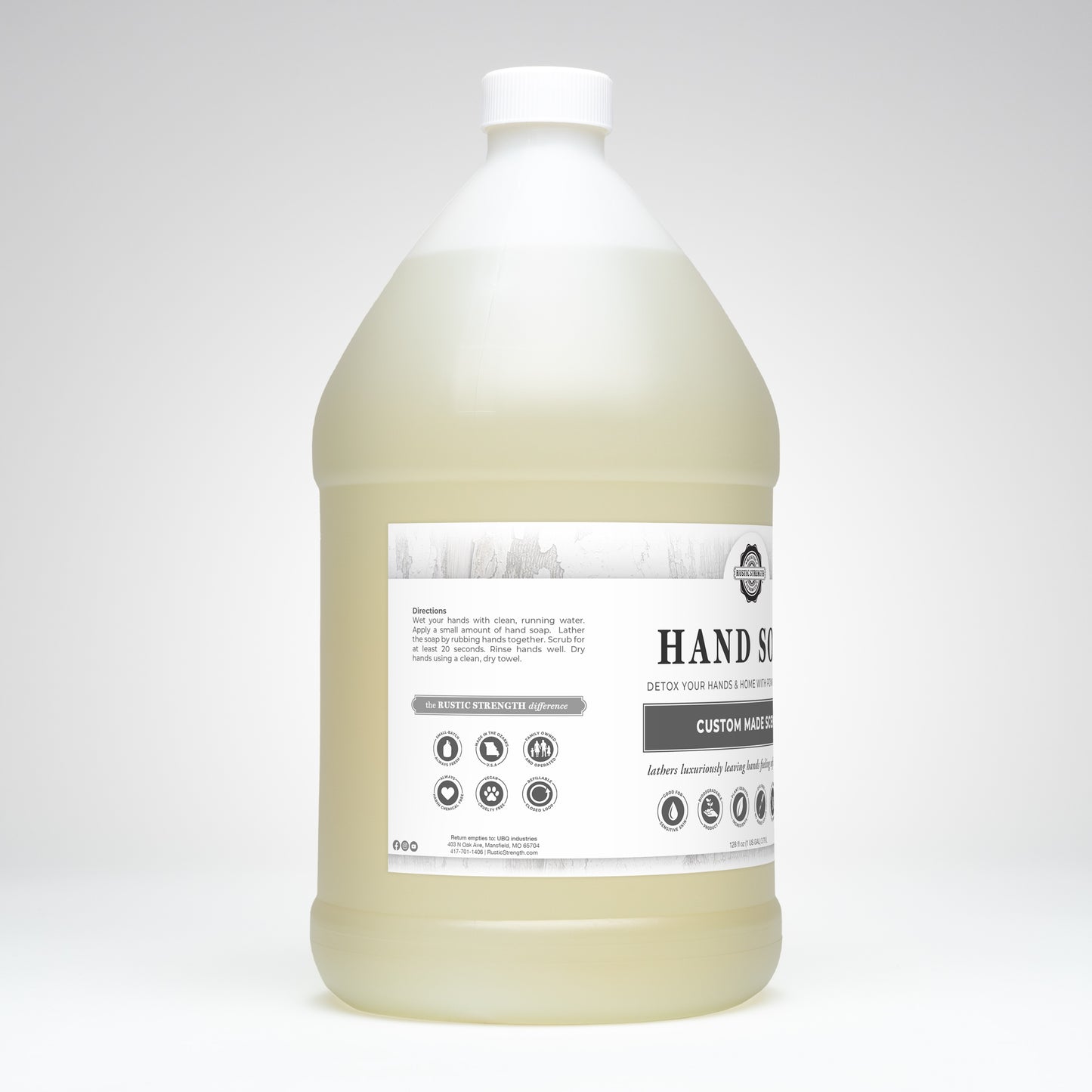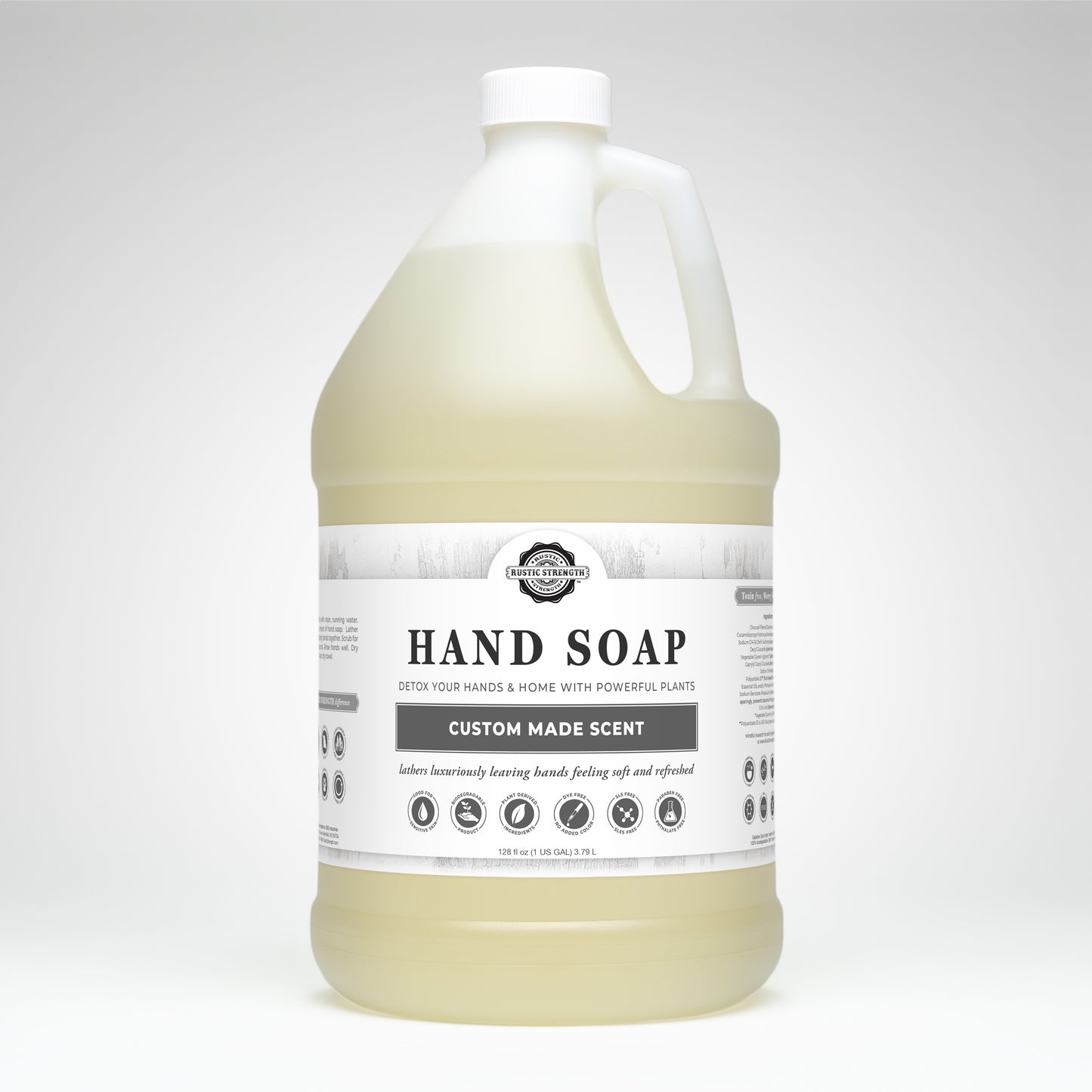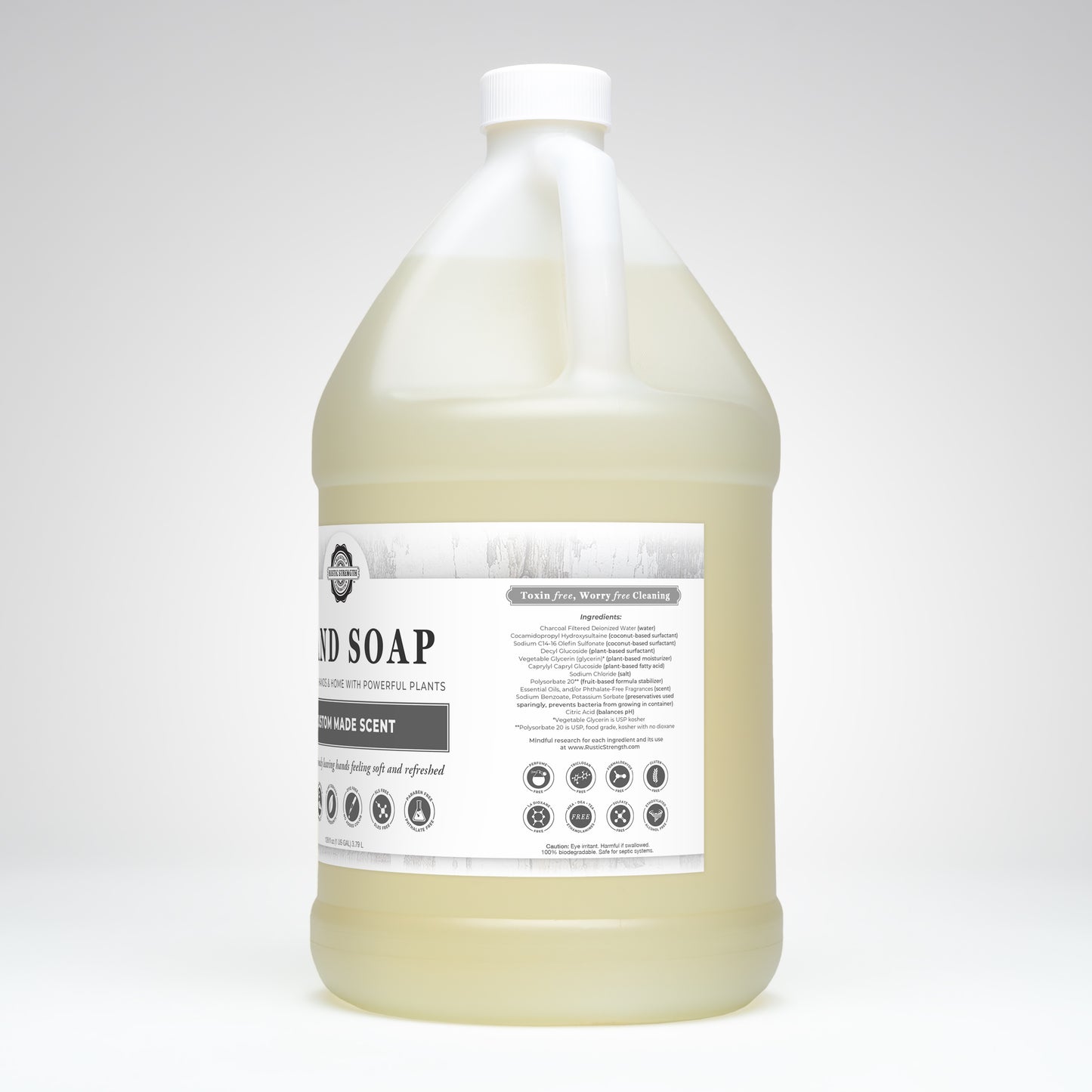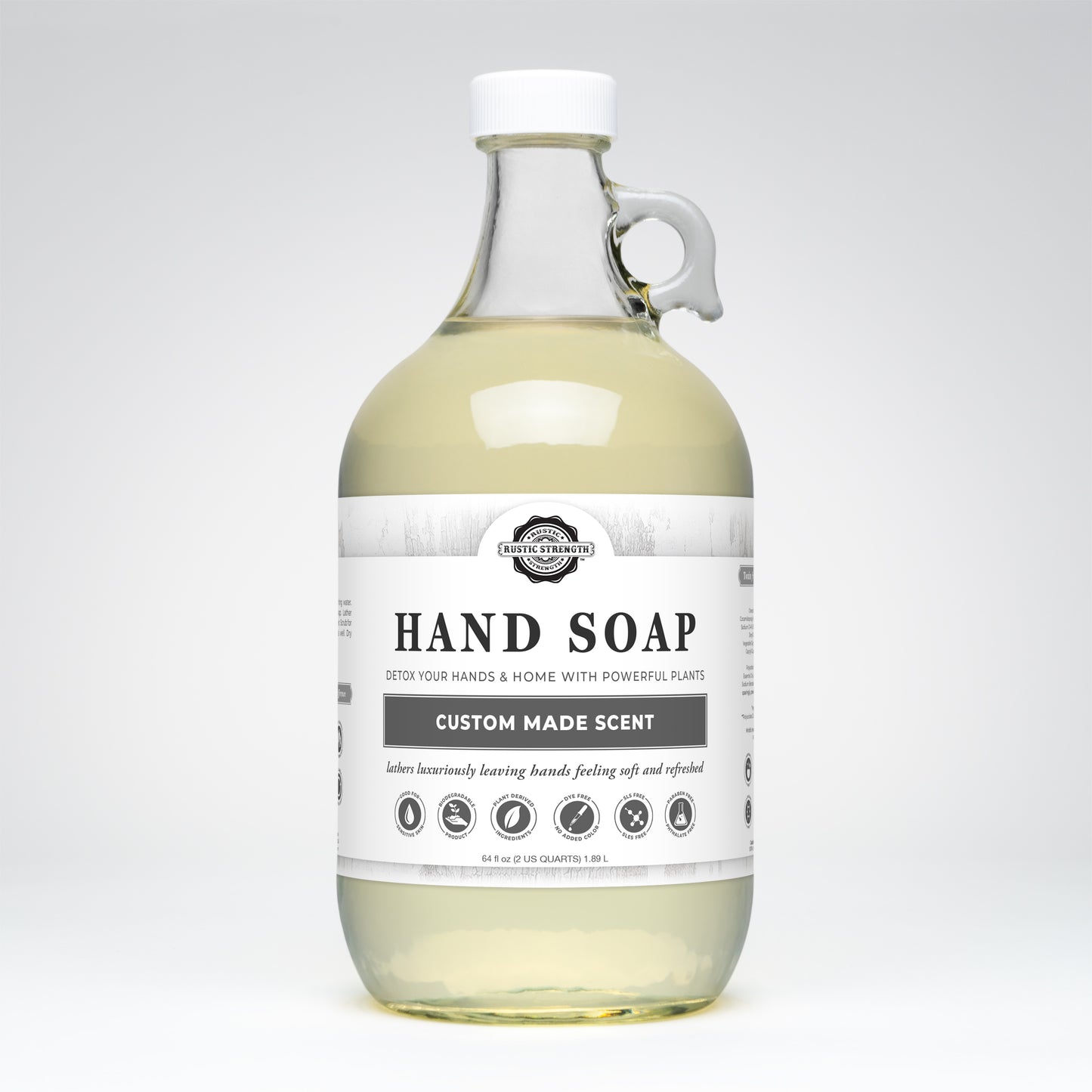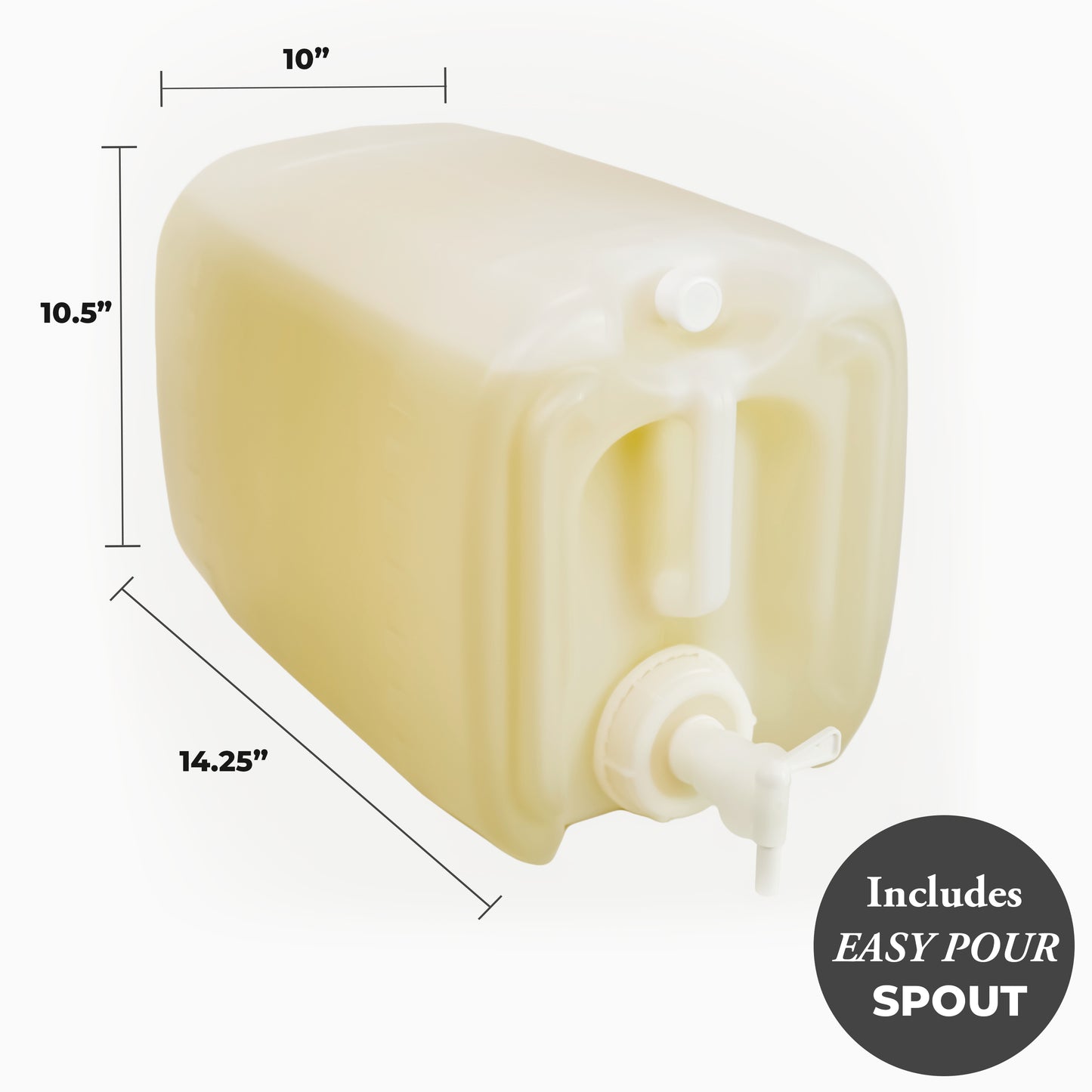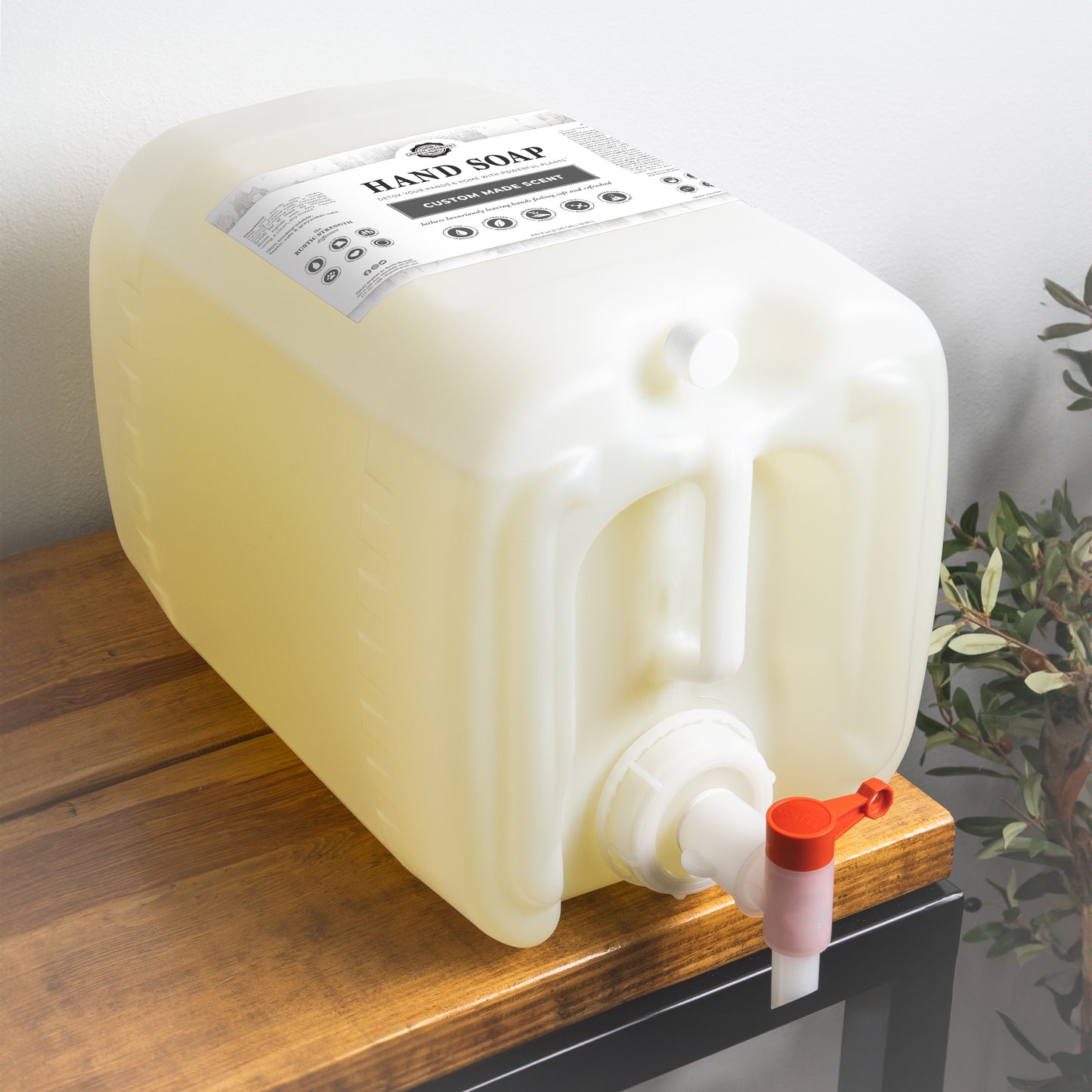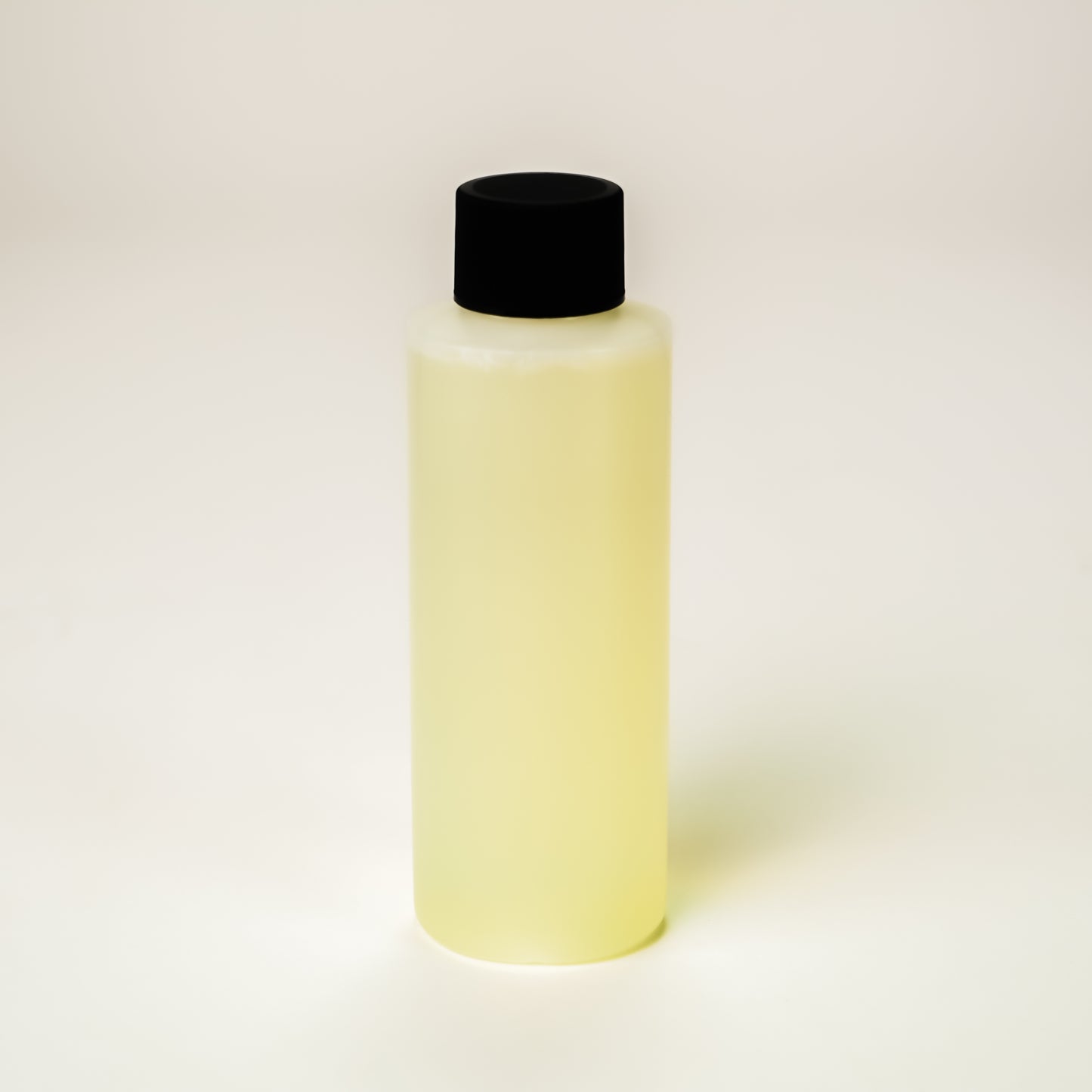 Your Perfect Aroma Awaits
– Mix & match –
over 50 essential oils & phthalate-free fragrance oils
Hand soup was great
It did dry my hands out quite a bit. So it's not something I would enjoy in winter time. But it cleaned my hands nicely. And the smell was great. Very jasmine and honeysuckle scented!
I was so excited but unfortunately it had zero scent . It does seem to clean well.
Build Your Own Hand Soap Scent Review
We absolutely love our hand soap and the fact that we got to choose our own scent. Our household of two humans and two fur babies we love cedarwood and lavender as it leaves a beautiful scent in our home and leaves us all calm. The fact that we can now extend that calm in our hand soap routine is wonderful! Thank you rustic strength.
Fantastic 5/5
Every single custom soap we ordered is great. We're beyond satisfied.
Great soap!
Soap lathers and cleans well, is a good thickness (not watered-down), and comes in a great variety of custom scents - for no extra charge! The custom scents are the real icing on the cake - real scents that smell like what they are, not chemical approximations… I'm normally very put off by scented products - and concerned by the toxicity of engineered perfumes. No concerns with Rustic Strength scents - pleasant, and real.