Regular price
Sale price
$9.99
Unit price
per
Sale
Sold out
Toxin-free, minimally processed, and never bleached. Better for body and environment.
Certified PFA-Free
100% Biodegradable
Septic-Safe
Black and Greywater Safe
100% Unbleached, real brown bamboo color
Panda Eco Paper vs Another Leading Brand of Bamboo Toilet Paper | Ours is bigger, 14.2 grams heavier, certified PFAS-free (No forever chemicals), certified formaldehyde-free, and certified heavy metal-free. Last but not least, we are absolutely tree-free, no paper wrapping here!
Is your Bamboo organic? | While this product is not USDA "certified" organic, bamboo is naturally "organic" because of its innate defenses against pests and diseases; an antimicrobial substance called "kun" helps protect it from harmful organisms. The bamboo farms we are sourcing from do not use any pesticides, unlike other commercial bamboo operations.
The Farms | We are sustainably sourced; our bamboo comes from ethical farms that do NOT utilize slave labor. The ground itself is not mono-cropped and is not replacing forest space. It is a carbon-negative production that does not disrupt wildlife (pandas) or nature (old-growth/protected forest). The farms let their bamboo grow naturally.
Toxin + Irritant Free |  Commercial toilet papers often contain undisclosed hidden chemicals. Our toilet paper is Paraffin-Free ∙ Wax-free ∙ Formaldehyde-free ∙ Dioxane-free ∙ PEGs-free ∙ PFAS-free ∙ Perfume-free ∙ Fragrance-free ∙ Chlorine-free ∙ Bleach-free ∙ Heavy metal-free ∙ PCP-free  — and simply worry-free. 
Soft | Unlike other bamboo or "eco" type toilet paper our toilet paper is extra thick and has a very soft feel, you only need a few sheets! Extra soft and fluffy, 3-ply Bamboo Toilet Paper. Made from 100% renewable organic bamboo = no harsh chemicals. 
Sustainable | Because bamboo is amazing, it grows faster than a tree and has a far lower carbon footprint. Bamboo absorbs more c02 and creates more oxygen over its lifespan than trees! Bamboo also biodegrades back into the environment much faster than other paper-type products.
Safe for use. Anywhere |  It is 100% biodegradable. Enjoy it at home, at work, while camping, or RVing with a septic tank. Anywhere. The inner tube/roll is also 100% bamboo. Perfect for crafts or other fun projects and completely biodegradable.
View full details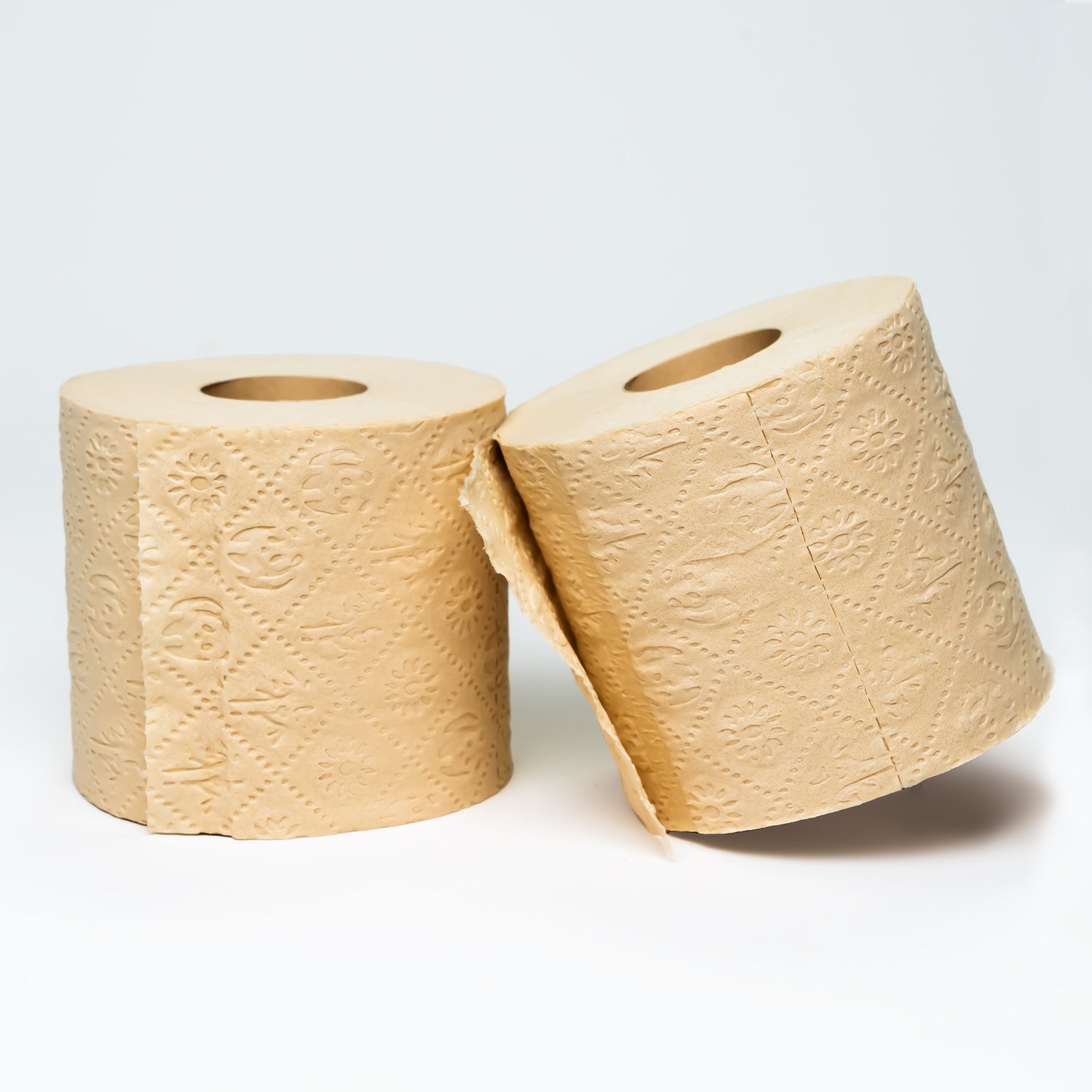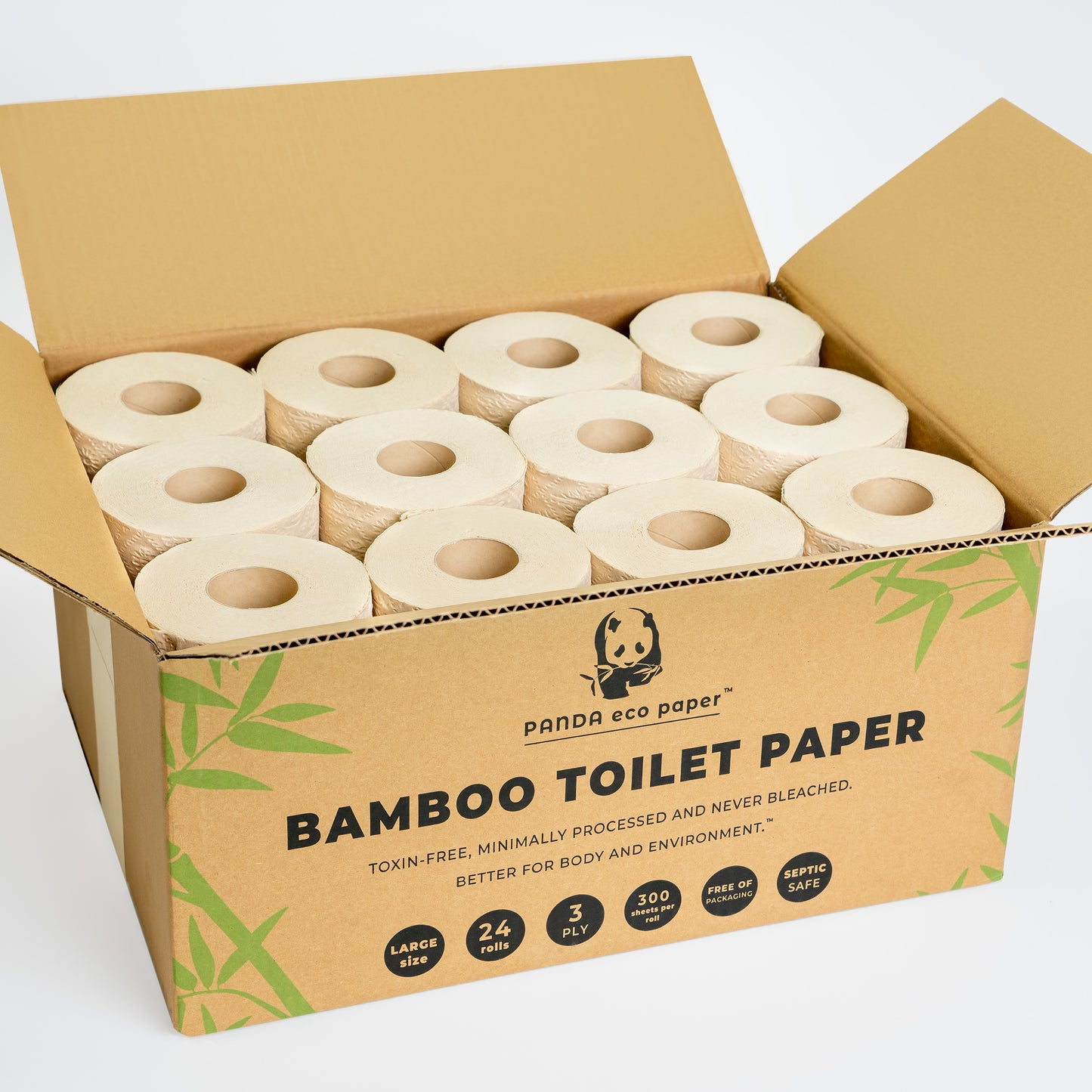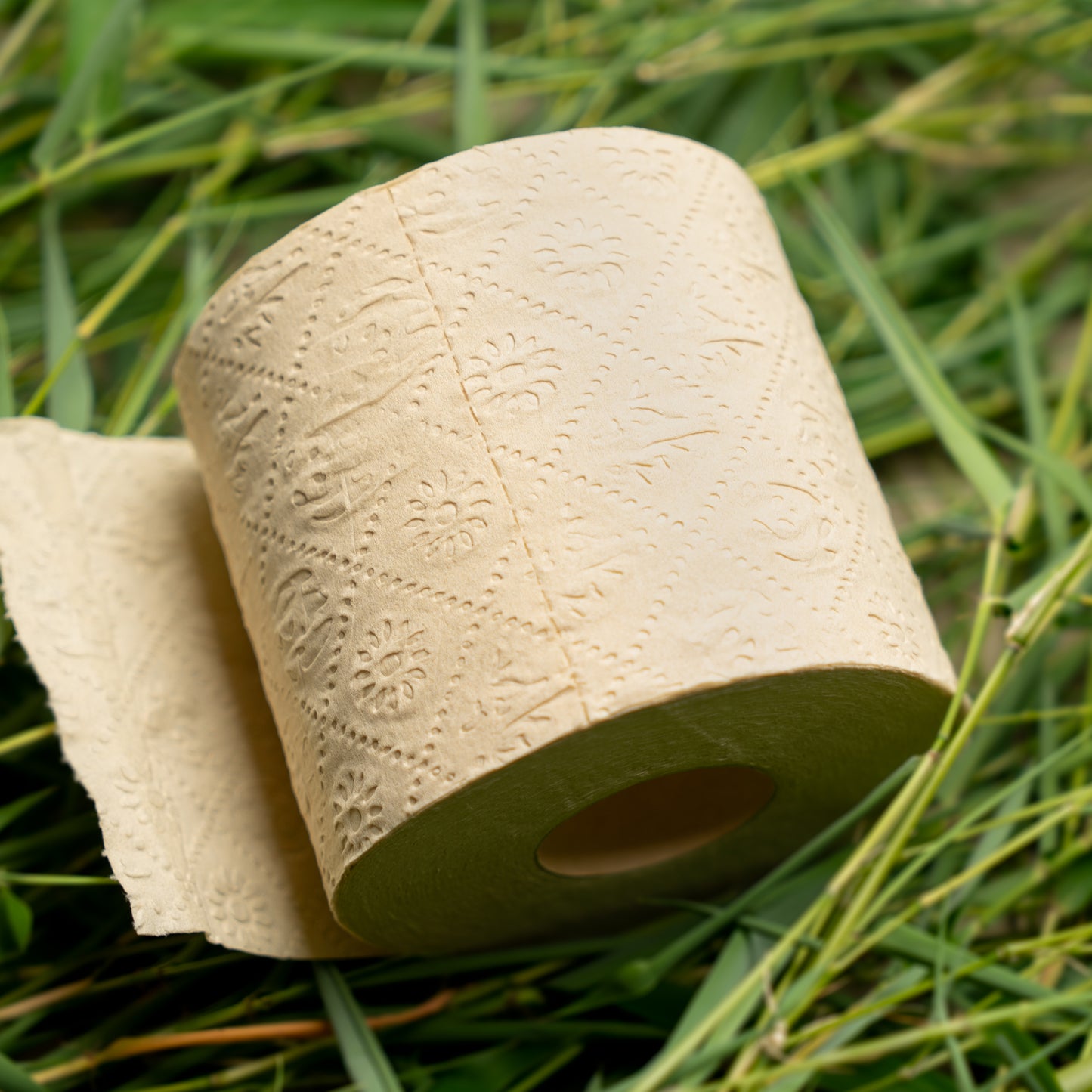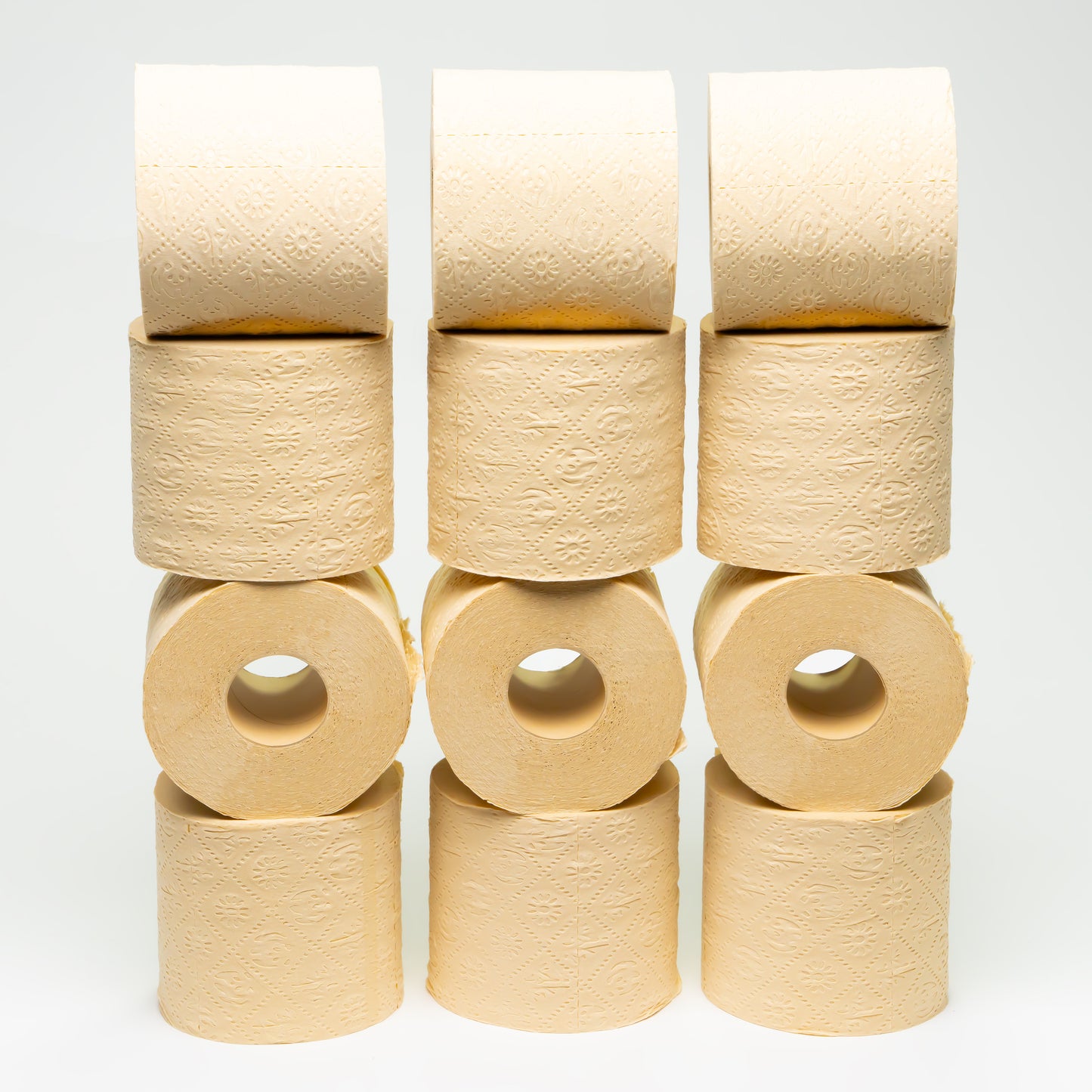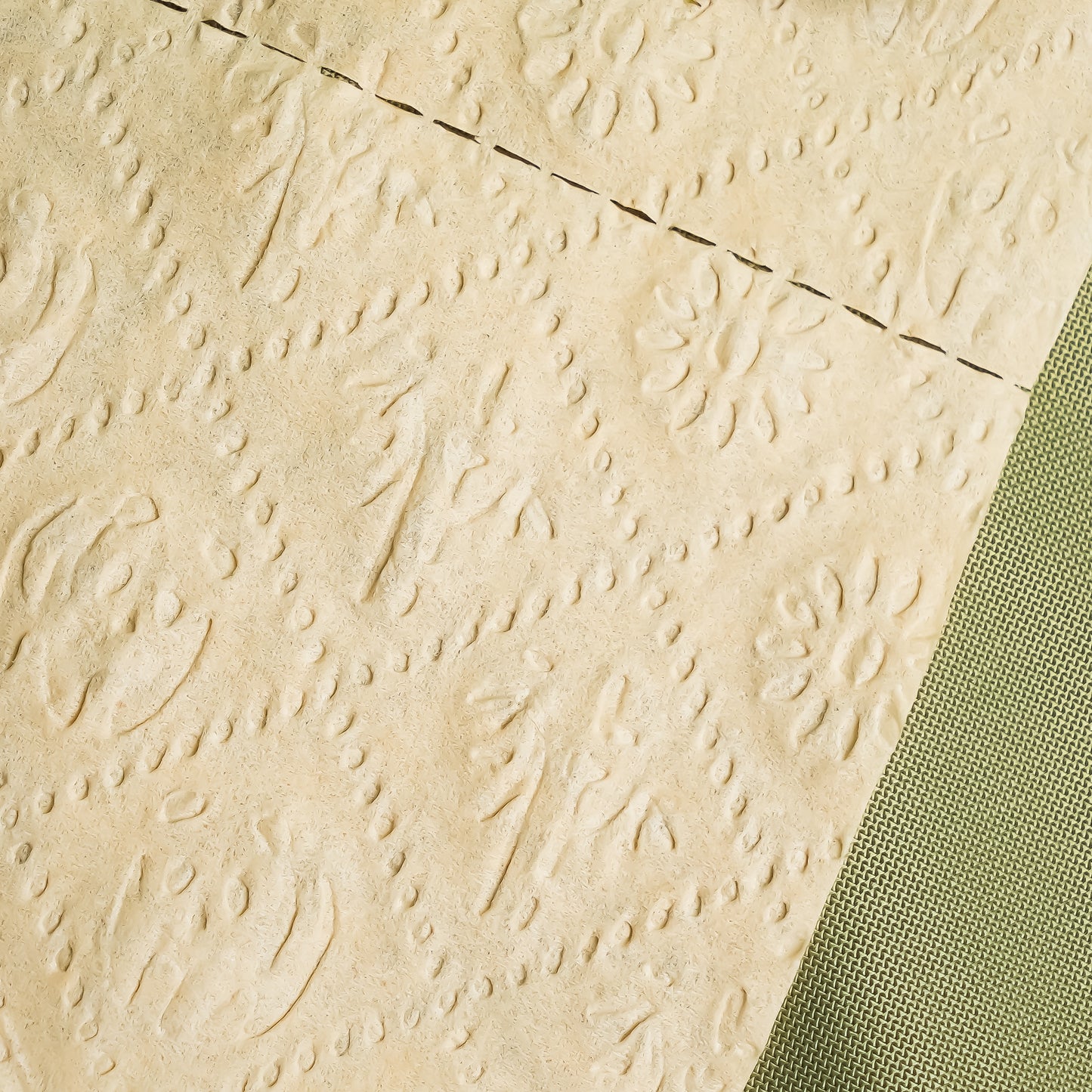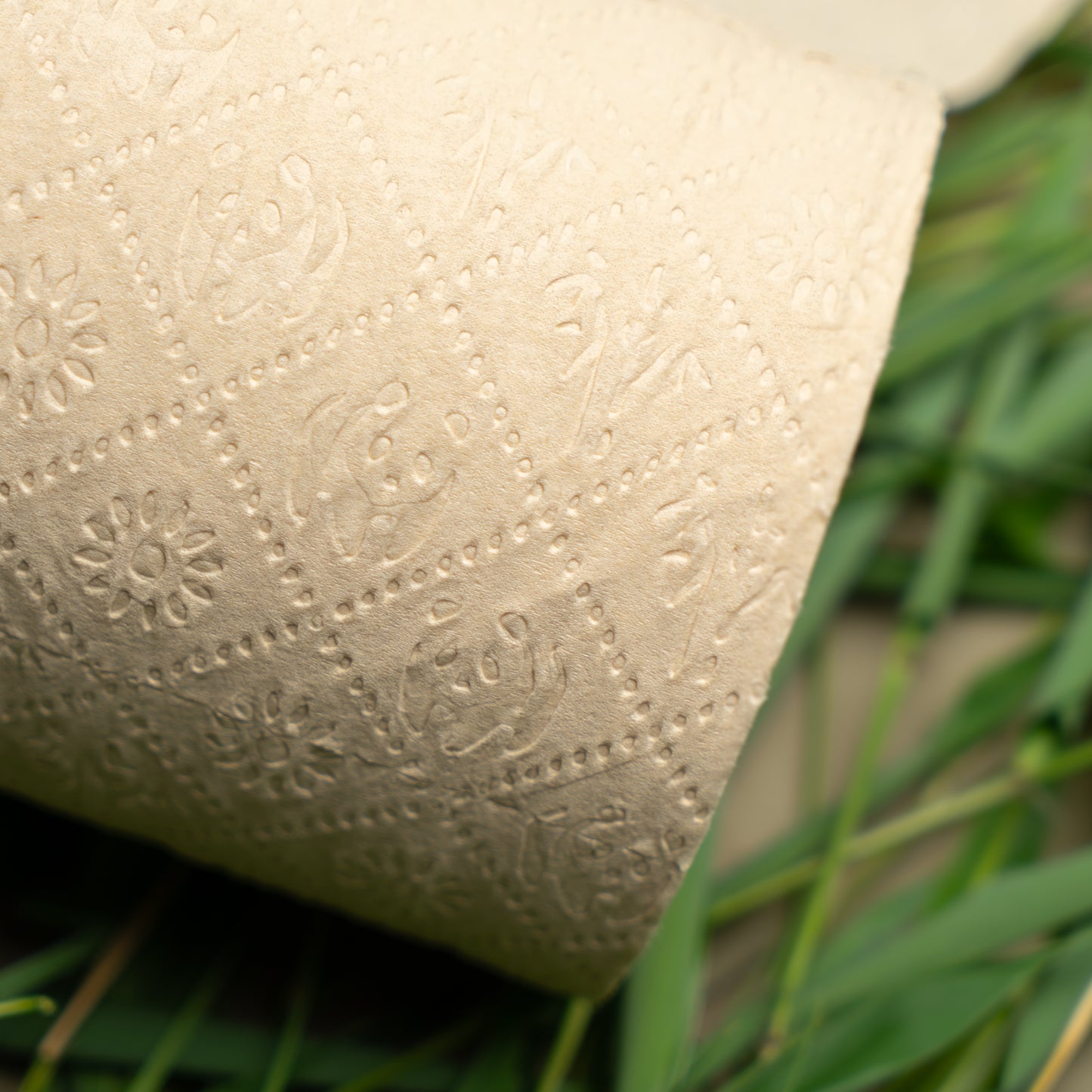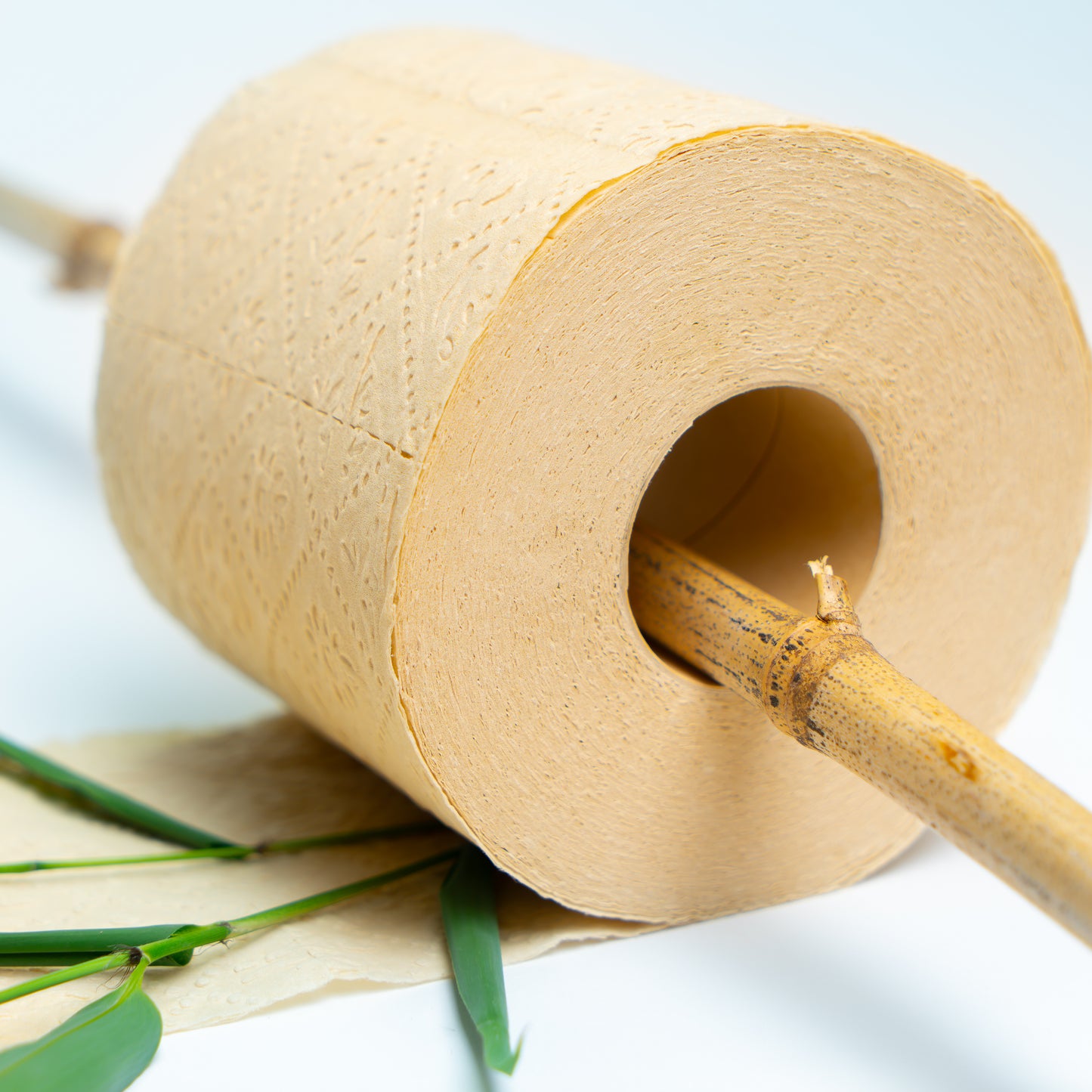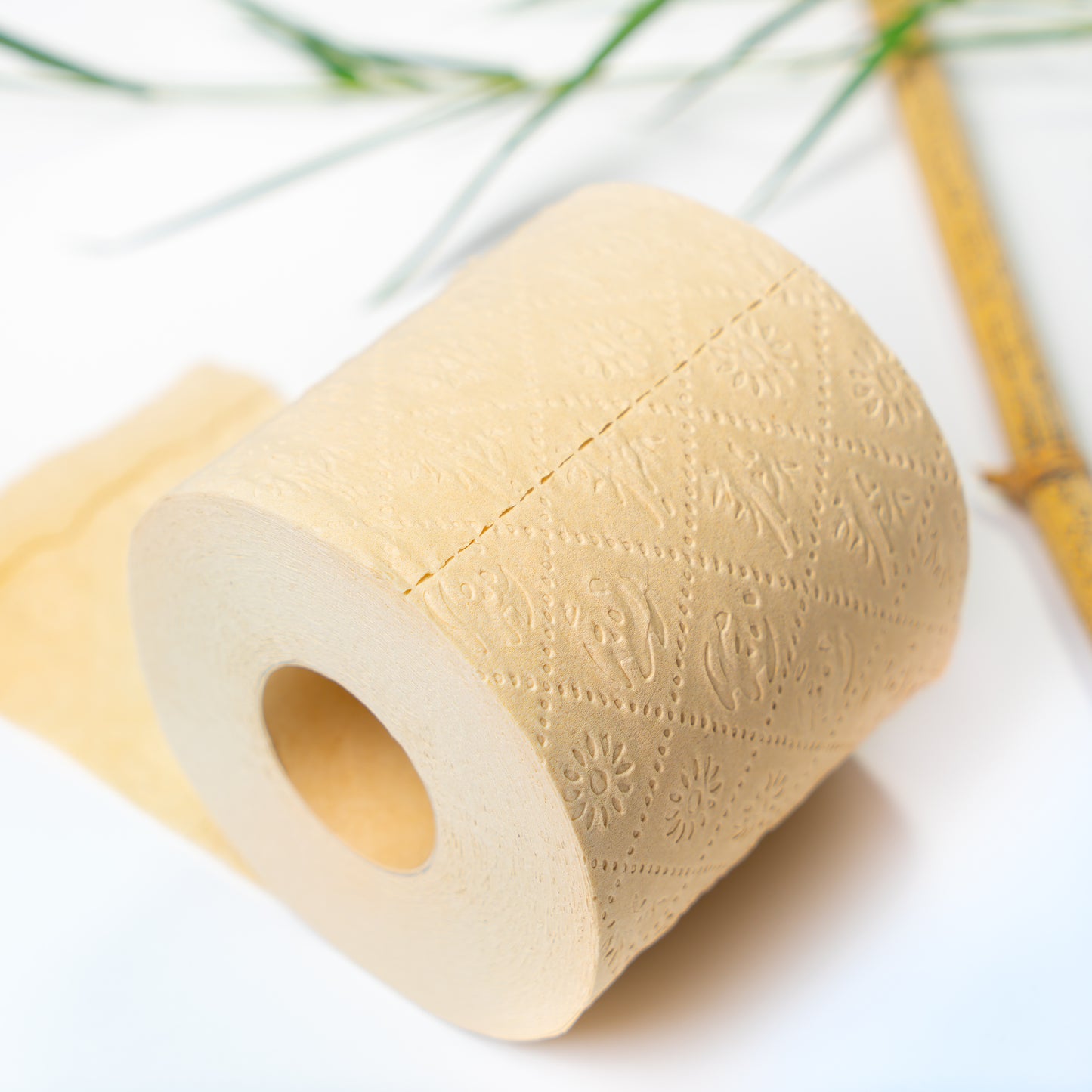 Great product
Clean paper and free of lint. Rolls were a title ugly on arrival but best stuff I've used.
Great product! I like that it doesn't come with paper wrappers that need to be recycled, that it is I bleached, and I use less toilet paper now.
Soft on Bum!
I absolutely love how soft and absorbent this toilet paper is! I also appreciate being able to help out the environment with this product. I like the subscribe and save option because it is on the pricey side, although I do find it lasts longer than regular toilet paper because of how absorbent it is.
Feels good
Highly recommend this toilet paper
Excellent quality
The bamboo toilet paper I get from Amazon is more dense and I can use the roll longer. However it is thinner and not as soft. This bamboo toilet paper is the least bamboo like on the market so far and I'd recommend it for anyone who prefers a softer cushion feel for bamboo compared to the market brands out there. Great stuff!