Regular price
Sale price
$21.00
Unit price
per
Sale
Sold out
Deep moisturizing every day Lotion, made with Cold-Pressed Avocado Oil and plant-based ingredients
For body & face
Long-lasting
Highly absorbent
Great for most skin types 
Made with cold-pressed avocado oil
No oily or heavy feeling after use
Nourishing Avocado Oil | This oil is similar to your skin's natural oil complexion, making our avocado lotion an easy and quick way to make your skin feel nourished and hydrated. This similarity means your skin's barrier more quickly absorbs the oil's nutrients (proteins, fatty acids, beta carotene, and vitamins A, D, and E). Dry and cracked skin is no problem! It's a perfect general-use lotion that acts fast and doesn't leave you feeling greasy.
Our avocado oil is cold-pressed and as unrefined as possible. Contrast this with refined oils which retain little nutritional value, and are more likely to clog pores and leave skin looking aged over time. 
Toxin + Irritant Free | Ditch the toxins and irritants found in most lotions. Our Lotion is hypoallergenic and completely dye-free ∙ perfume-free ∙ sulfate-free ∙ paraben-free ∙ phthalate-free ∙ 1,4-dioxane-free ∙ ethoxylated alcohol-free ∙ formaldehyde-free ∙ triclosan-free ∙ filler-free ∙ petroleum-free ∙ gluten-free ∙ DMDM-free ∙ DEA-free ∙ germaben-freee ∙ germall-free ∙ urea-free ∙ emulsifying wax-free ∙ hormone disruptor-free ∙ carcinogen-free — and simply worry-free.
Small Batch Fresh | Our lotion is produced daily in small-batch, at our family-run factory in The Ozarks, USA — arriving to you made the same week. If you order gallon sizes, please allow up to a week for fulfillment. 
Directions

Pump lotion into palm. Dab a small amount onto the tip of your first two fingers. Gently massage onto face or desired body part using upward and inward motions. Product goes on white but will disappear as you massage it into your skin.
Ingredients

Charcoal Filtered Deionized Water • High purity water

Persea Gratissima (Avocado) Oil
• cold-pressed, nutrient packed oil

Cetearyl Alcohol • gives skin soft feel

Cetyl Alcohol • soft feel

Stearic Acid • veggie-based, satiny feel

Vegetable Glycerin (Glycerin) • veggie-based, moisturizes skin. USP, kosher quality.

Glyceryl Stearate • veggie-based, moisturizer

Caprylyl Glycol, Phenoxyethanol • • preservatives used sparingly, prevents bacteria from growing in container)

Essential Oils • scent
Scent

Unscented

Contains no essential oils or phthalate-free fragrance oils

Cherry & Lime

Prunus Amygdalus (Bitter Almond) Oil [Smells like Cherry] (Prussic Acid Free), Citrus Aurantifolia (Lime) Oil

Lavender Tea Tree

Lavandula Angustifolia (Common Lavender) Oil, Lavandula Hybrida (Hybrid Lavender) Oil, Lavandula Latifolia (Portuguese Lavender) Herb Oil, Lavandula Stoechas (French Lavender) Oil, Melaleuca Alternifolia (Tea Tree) Leaf Oil

Rosemary Mint

Rosmarinus Officinalis (Rosemary) Leaf Oil, Mentha Piperita (Peppermint) Oil
View full details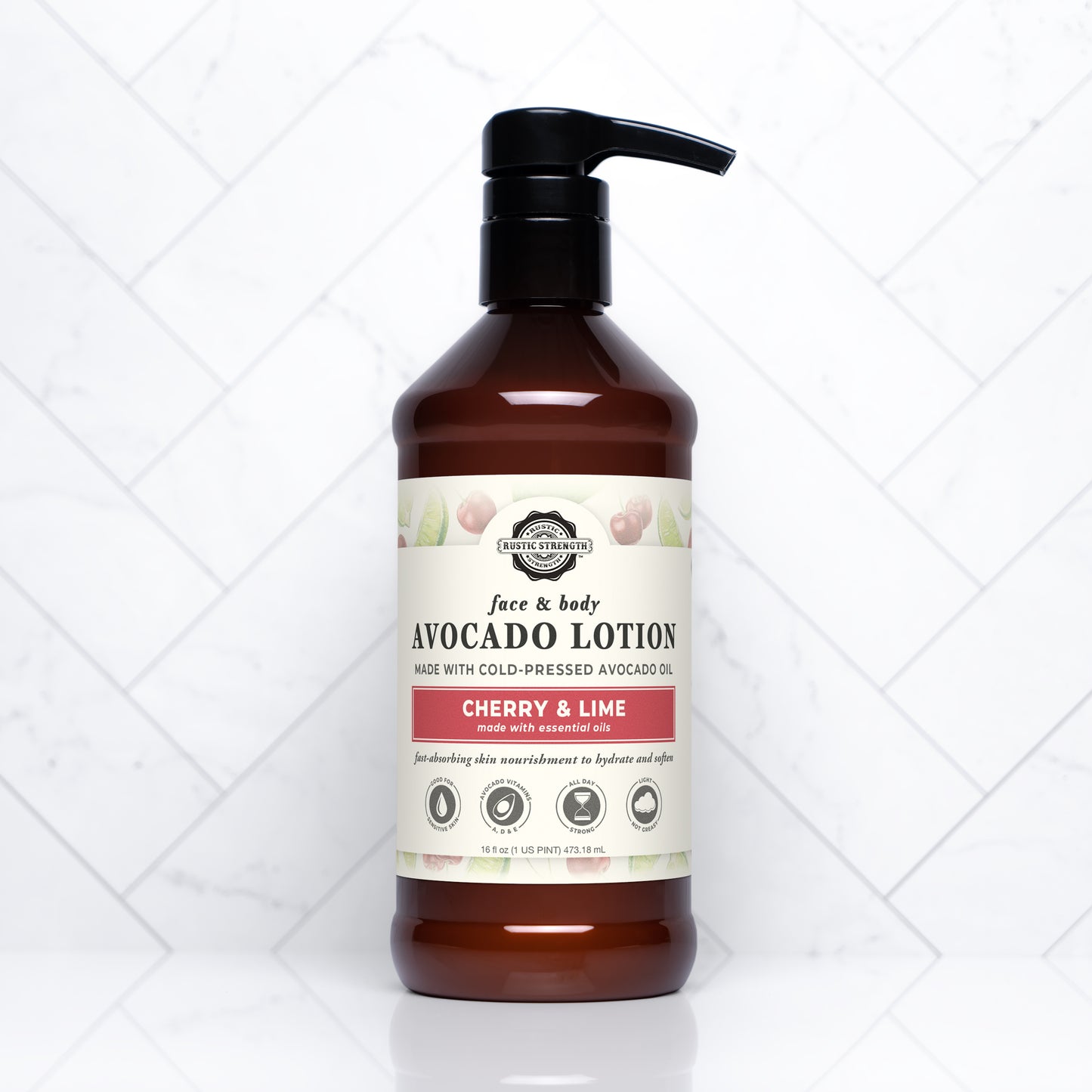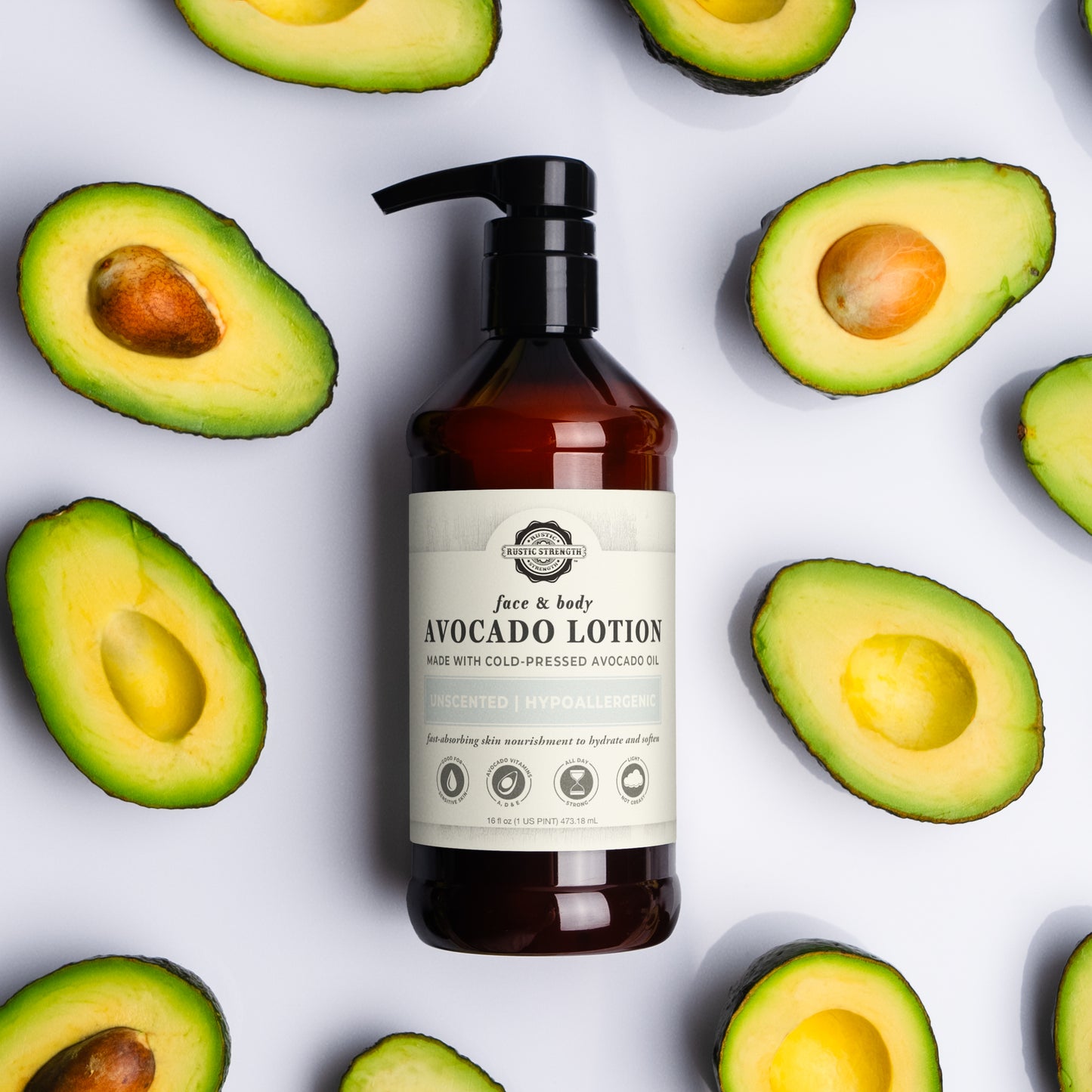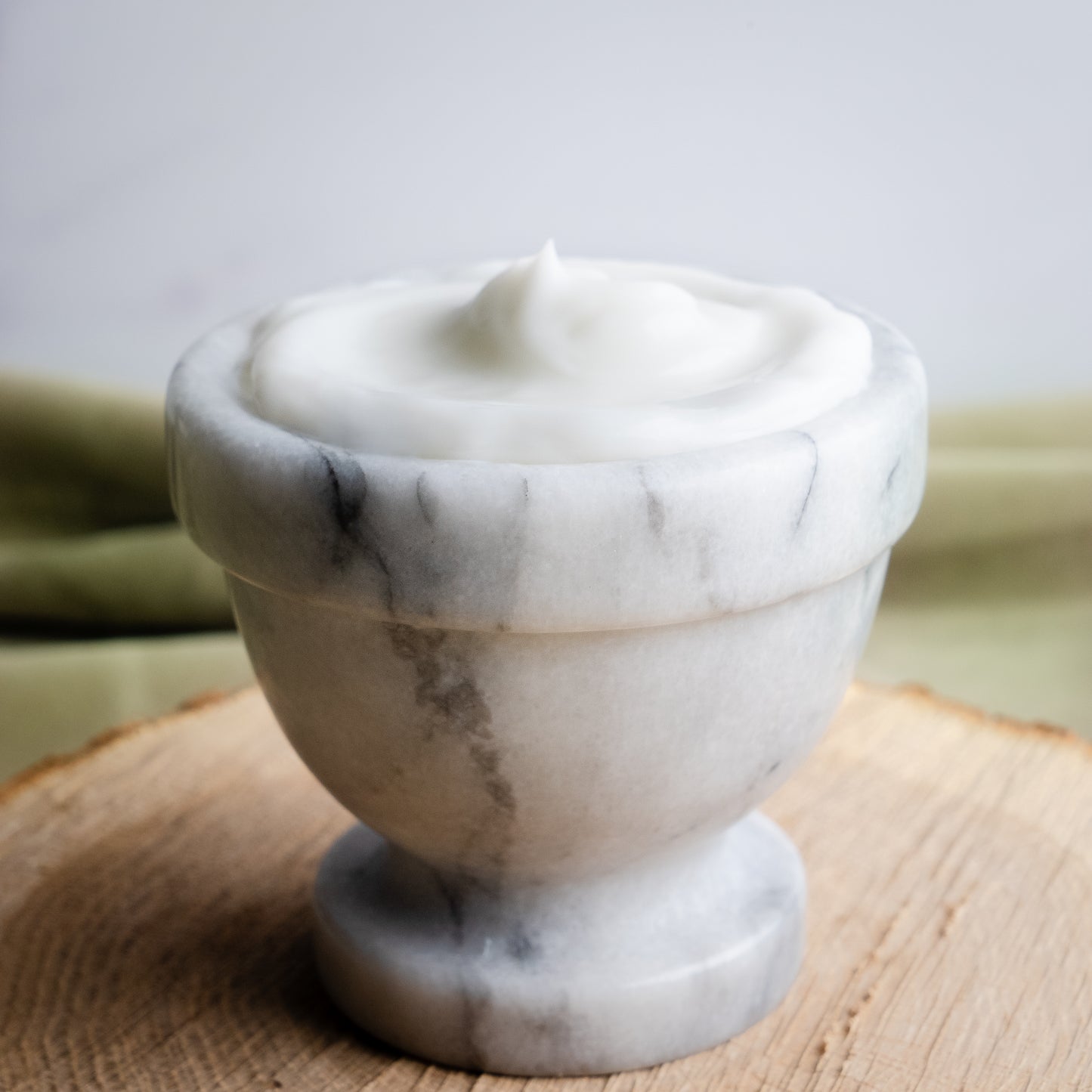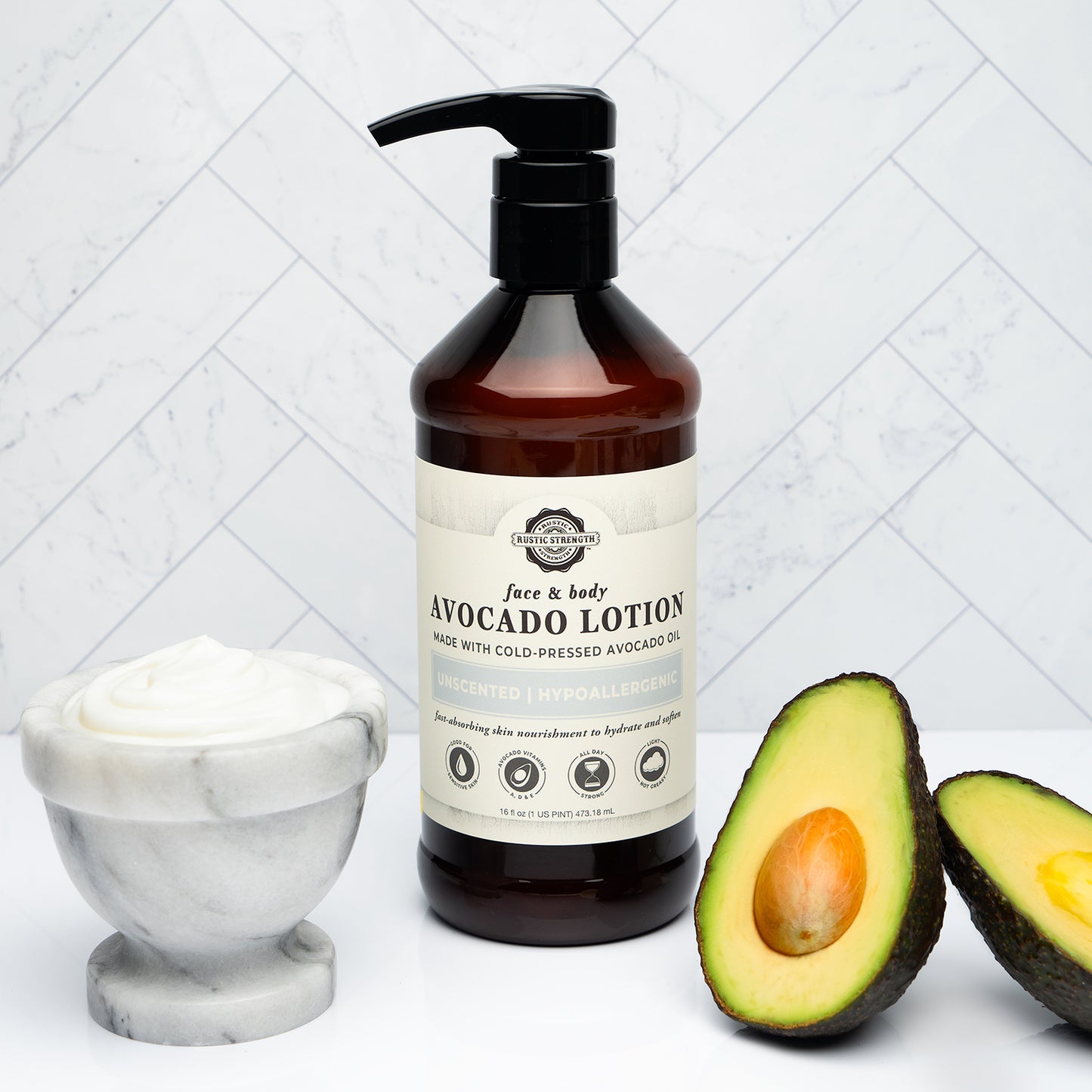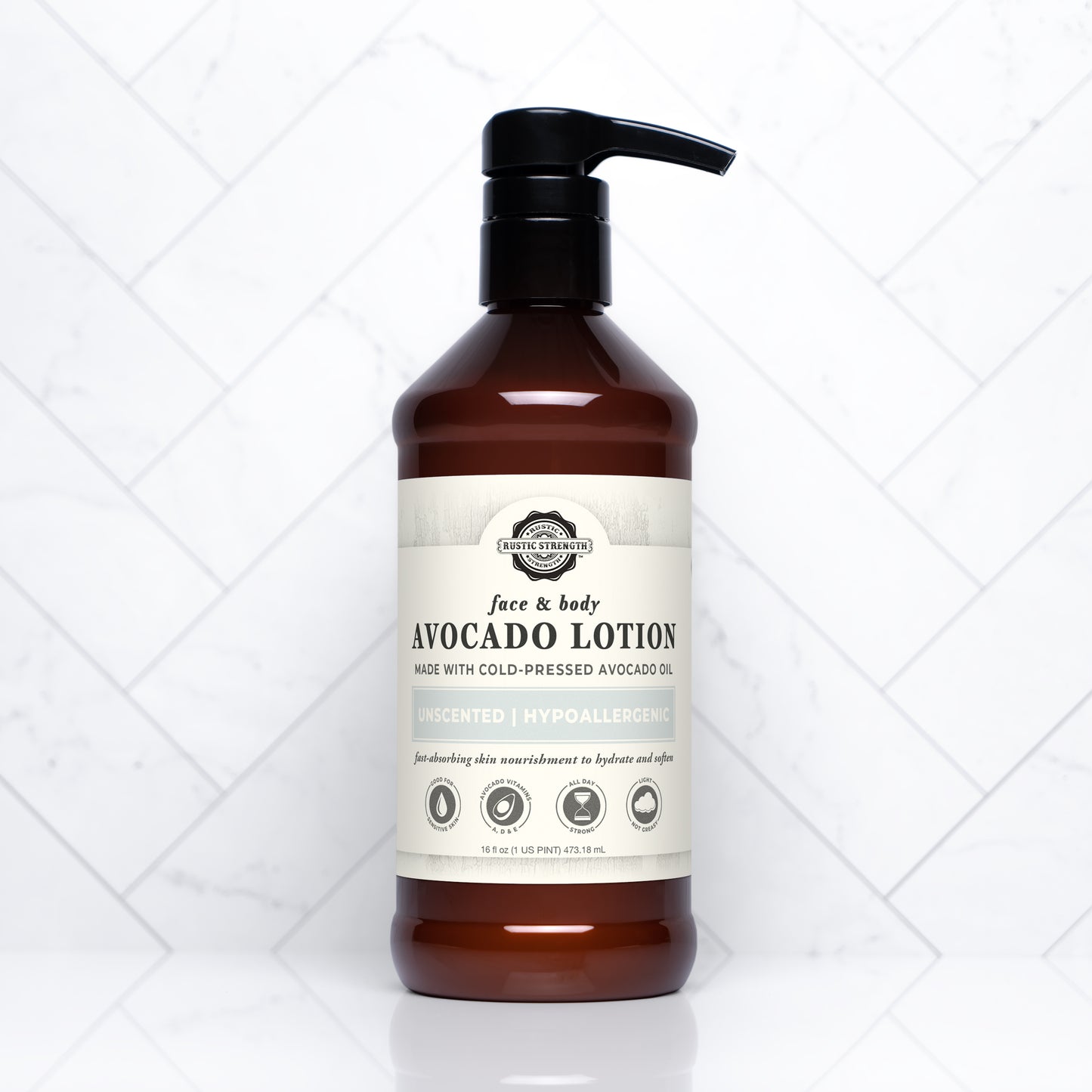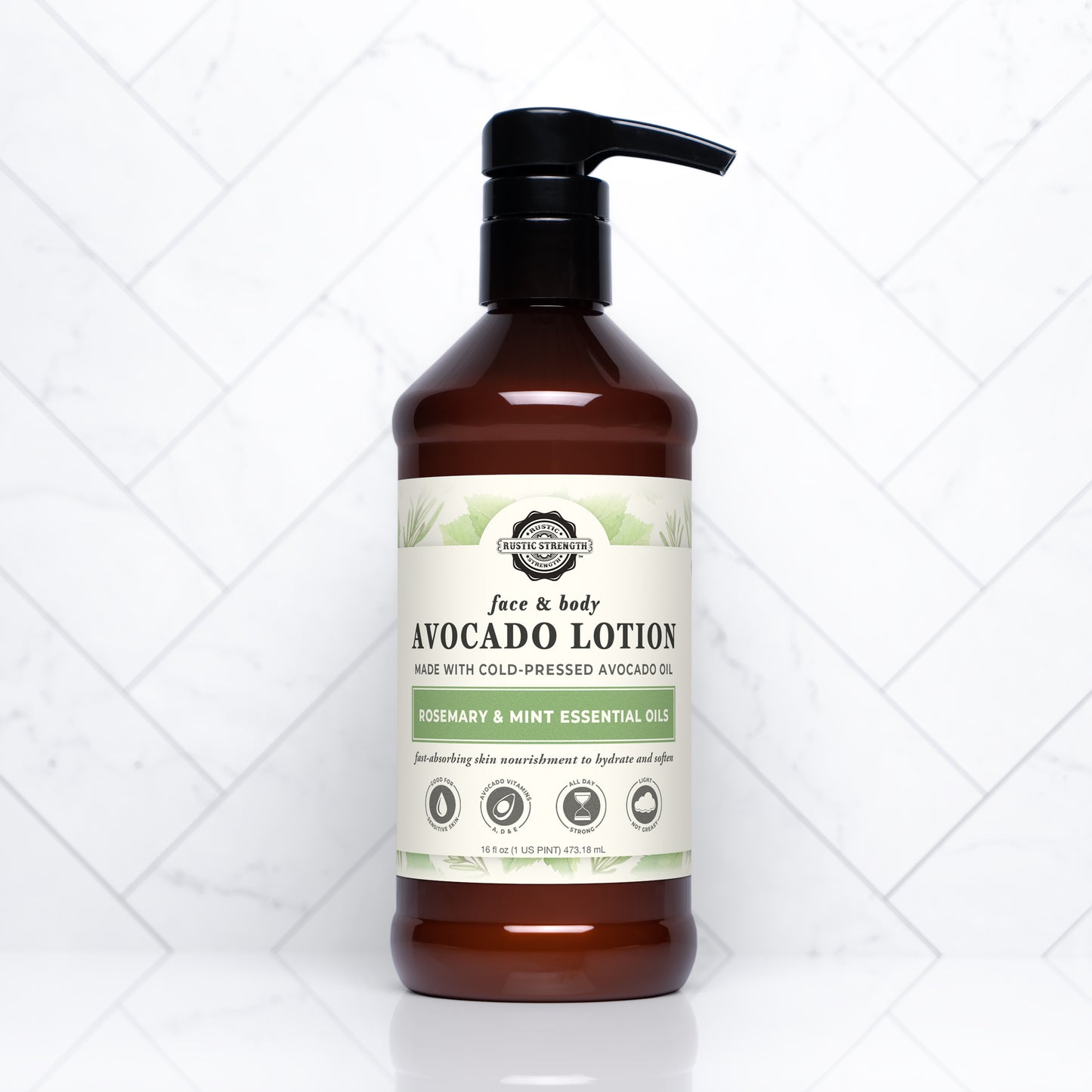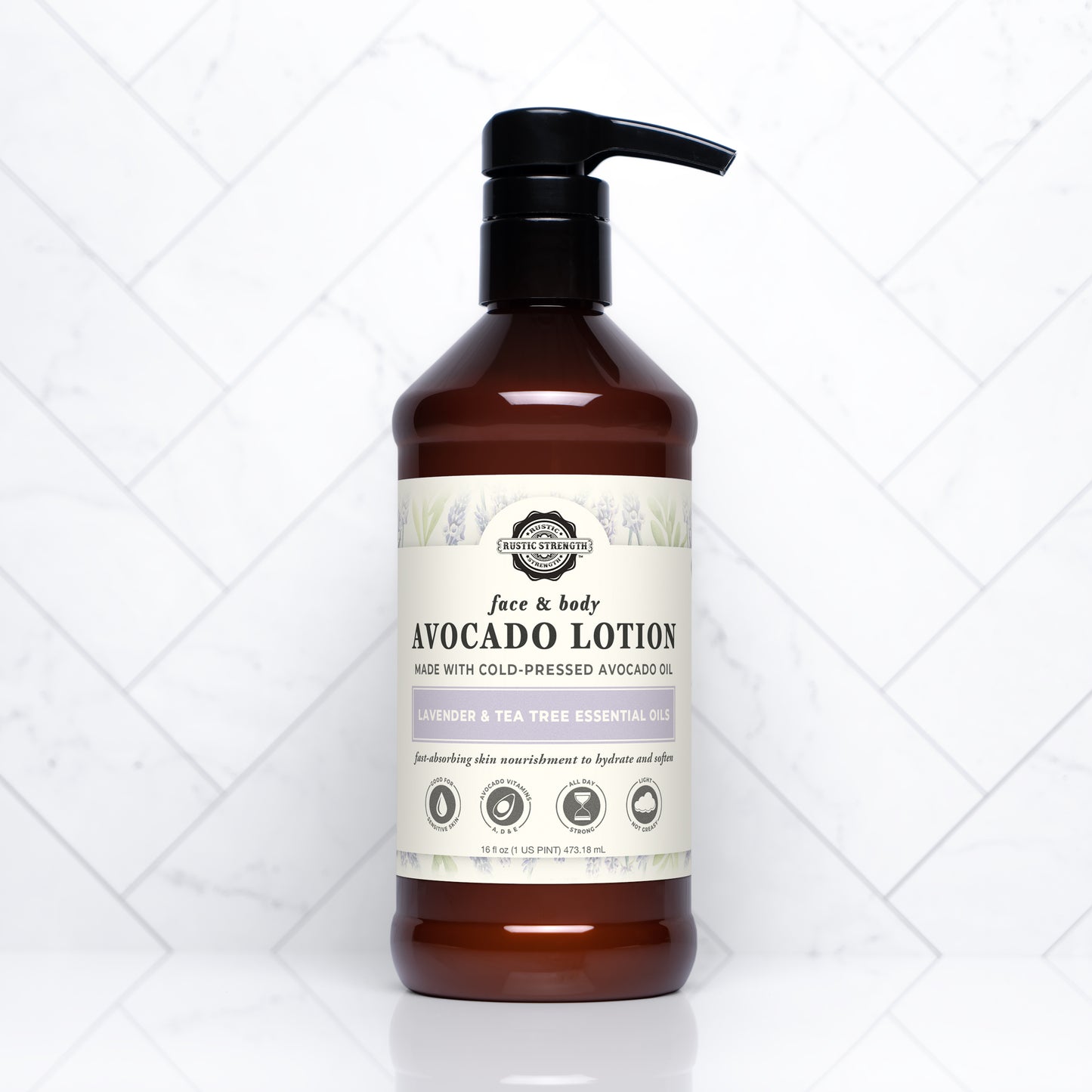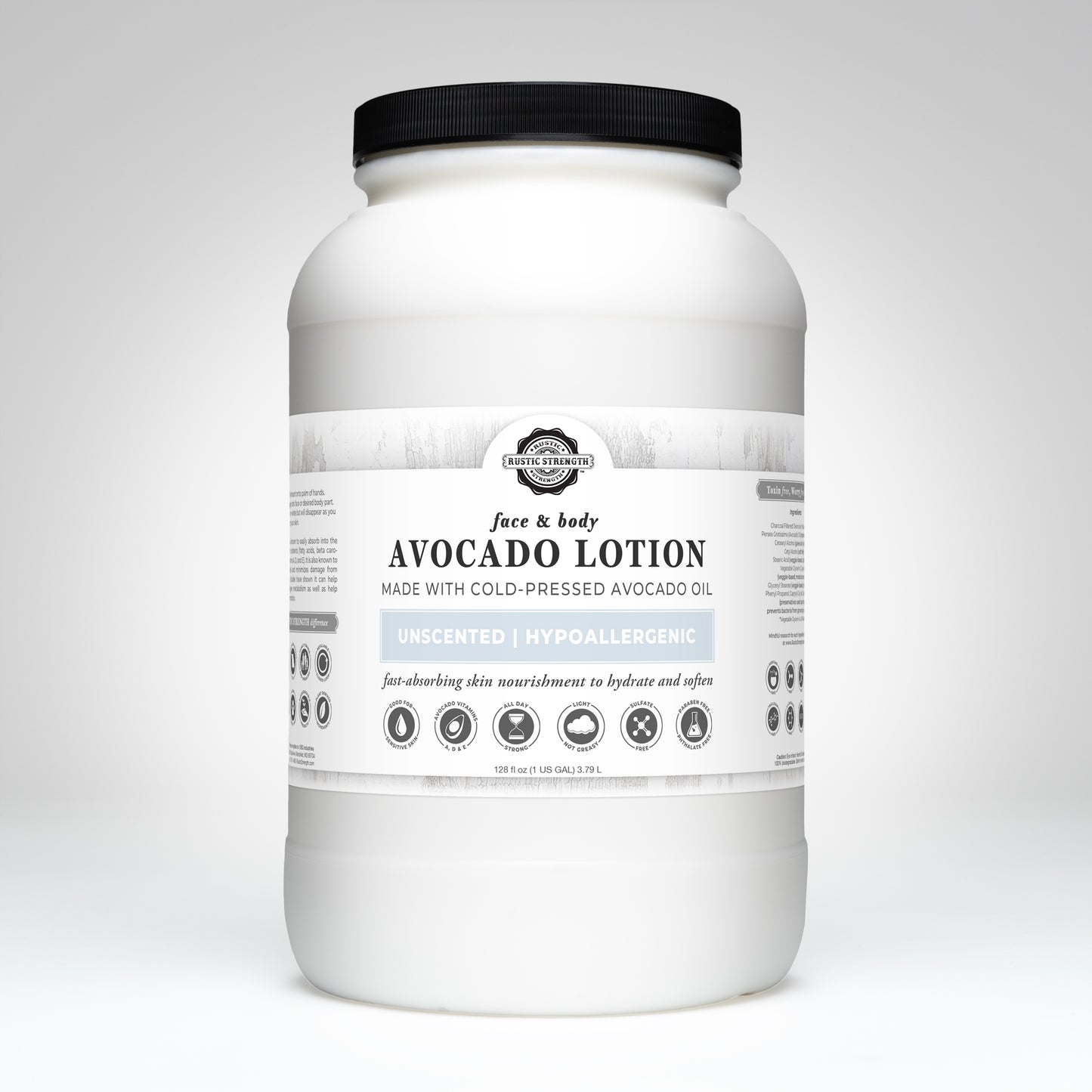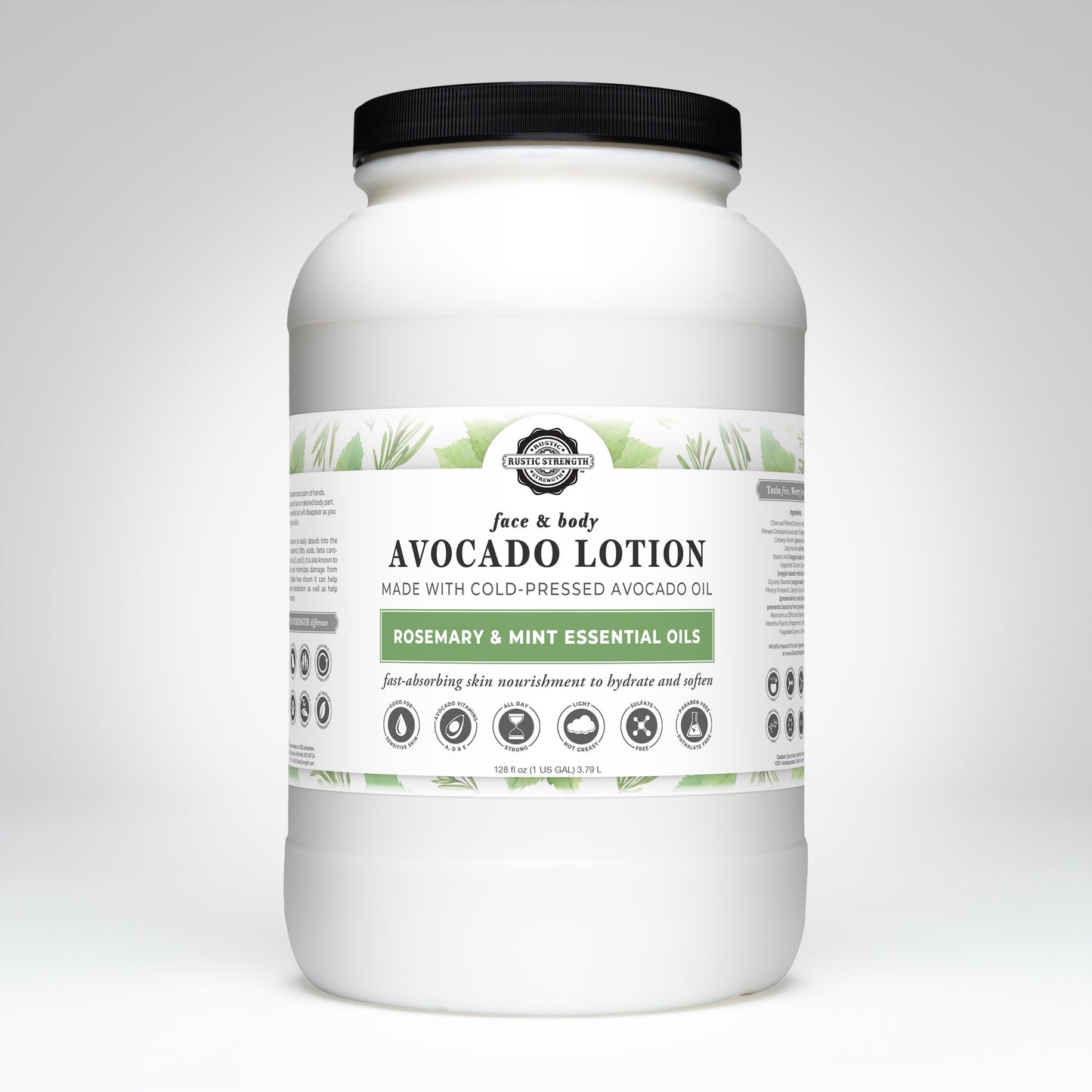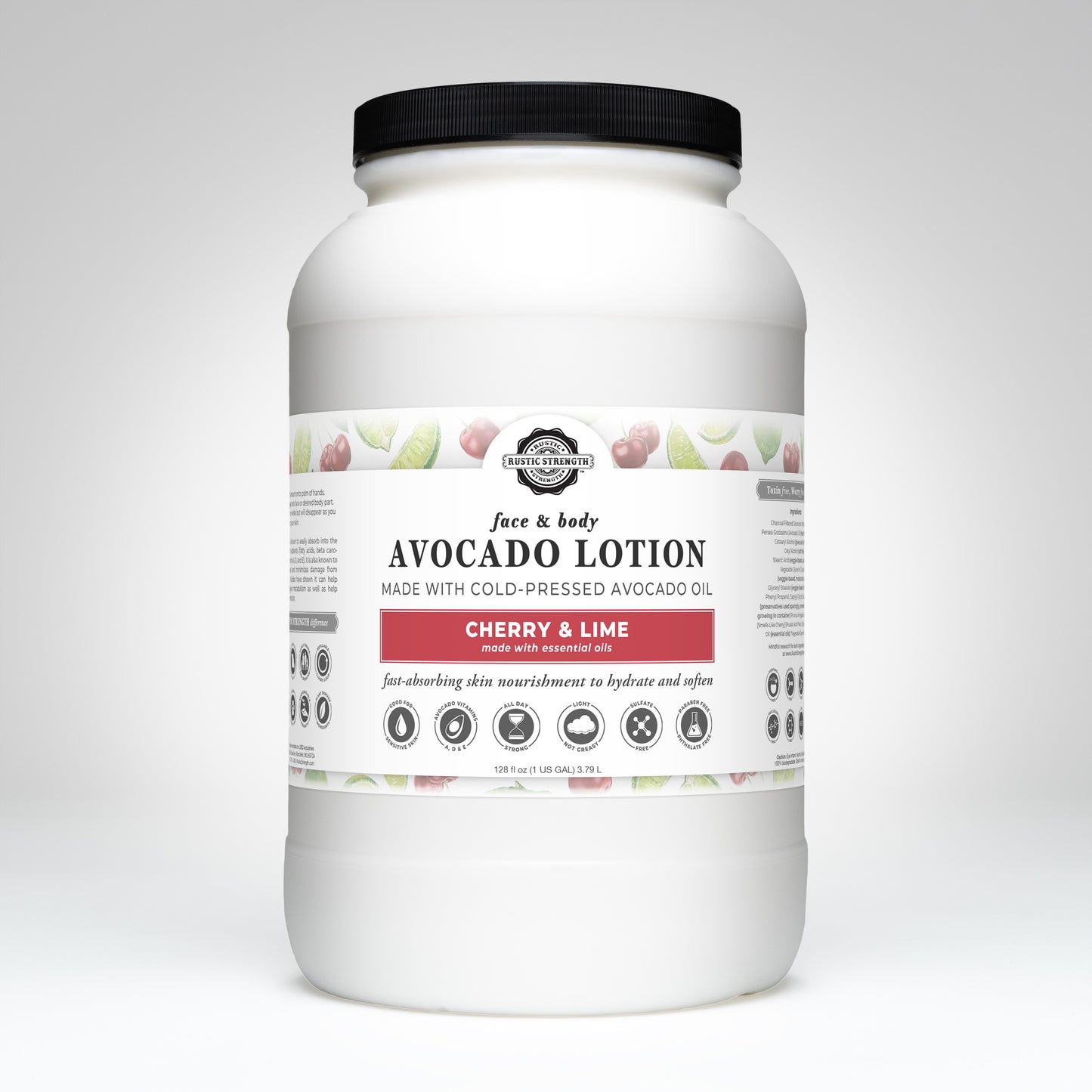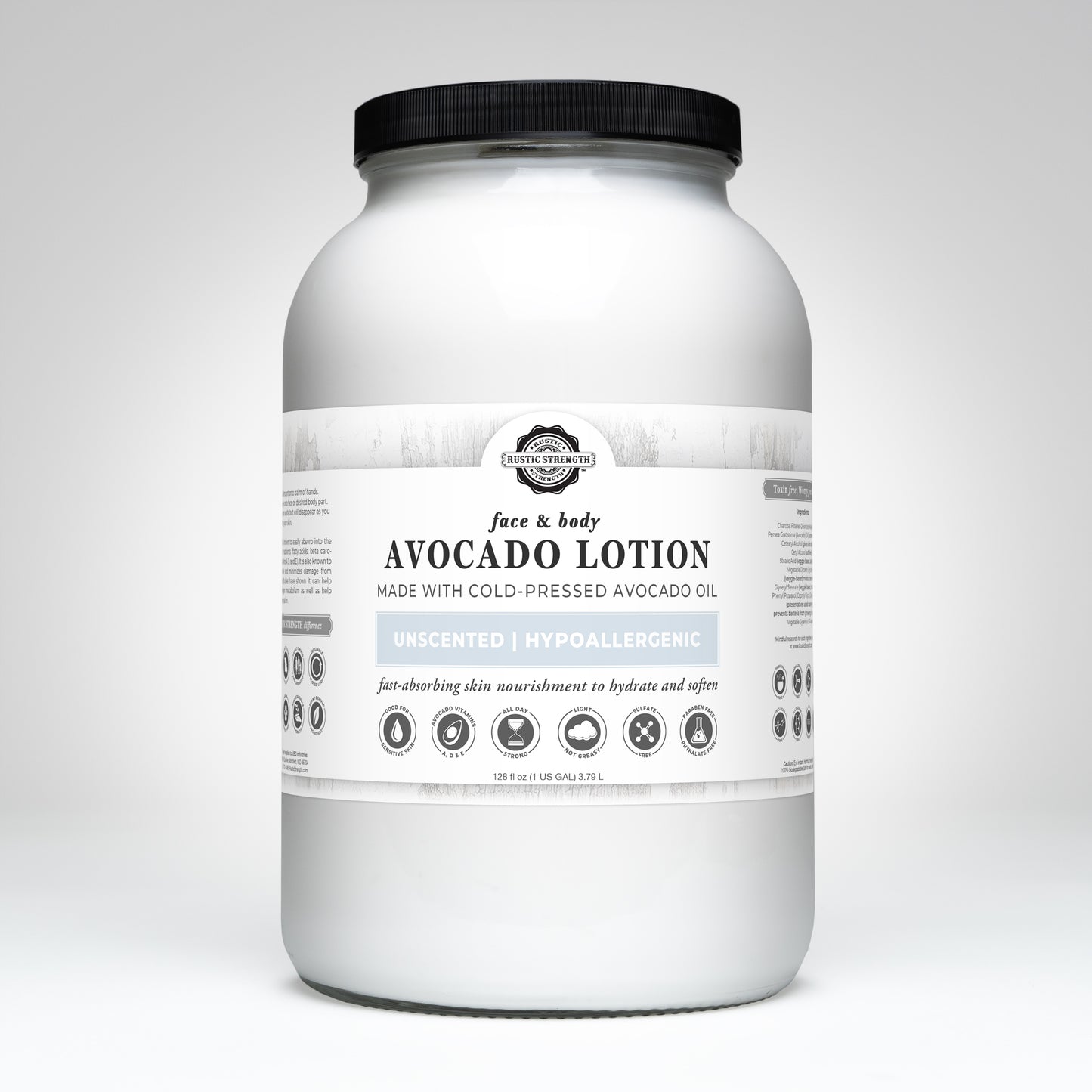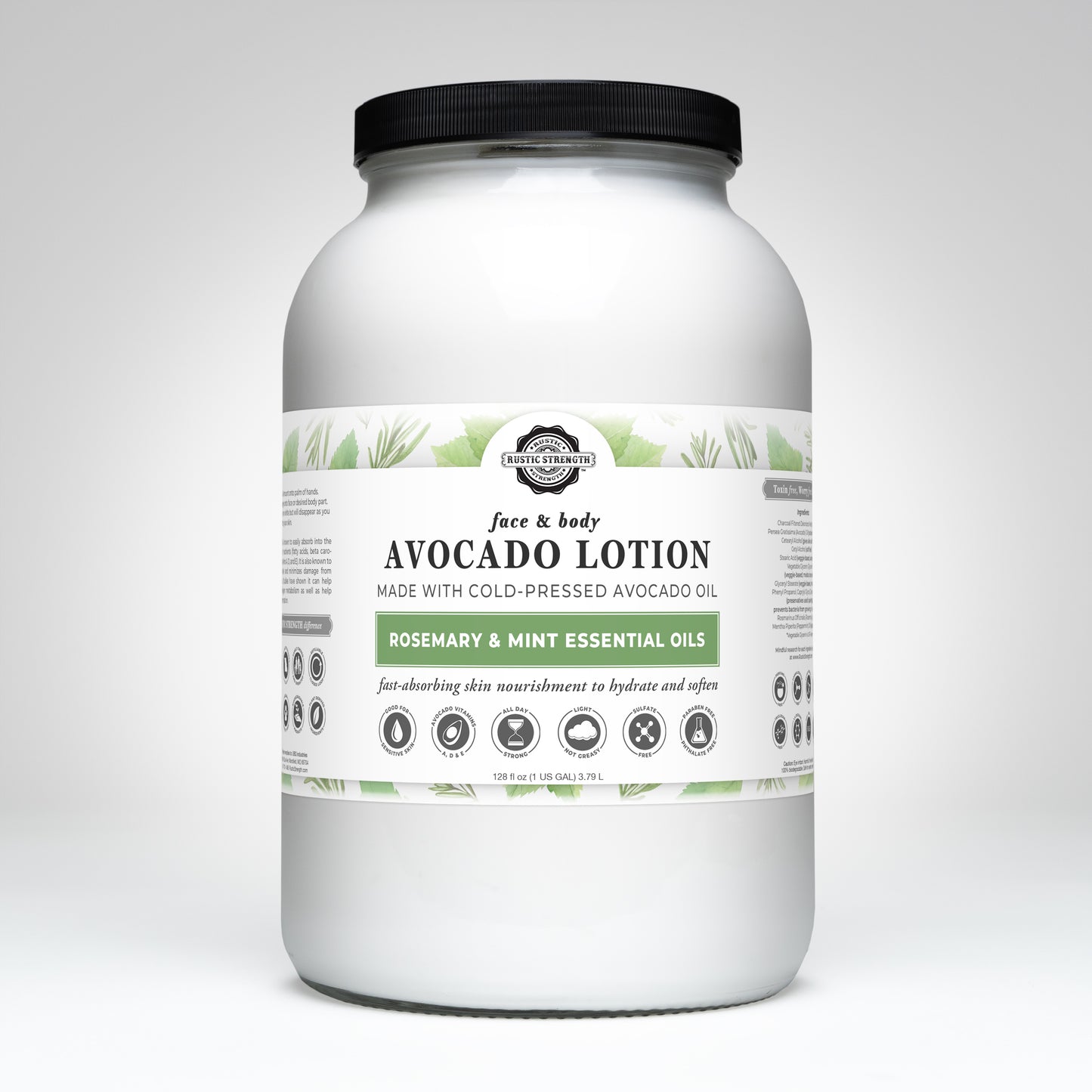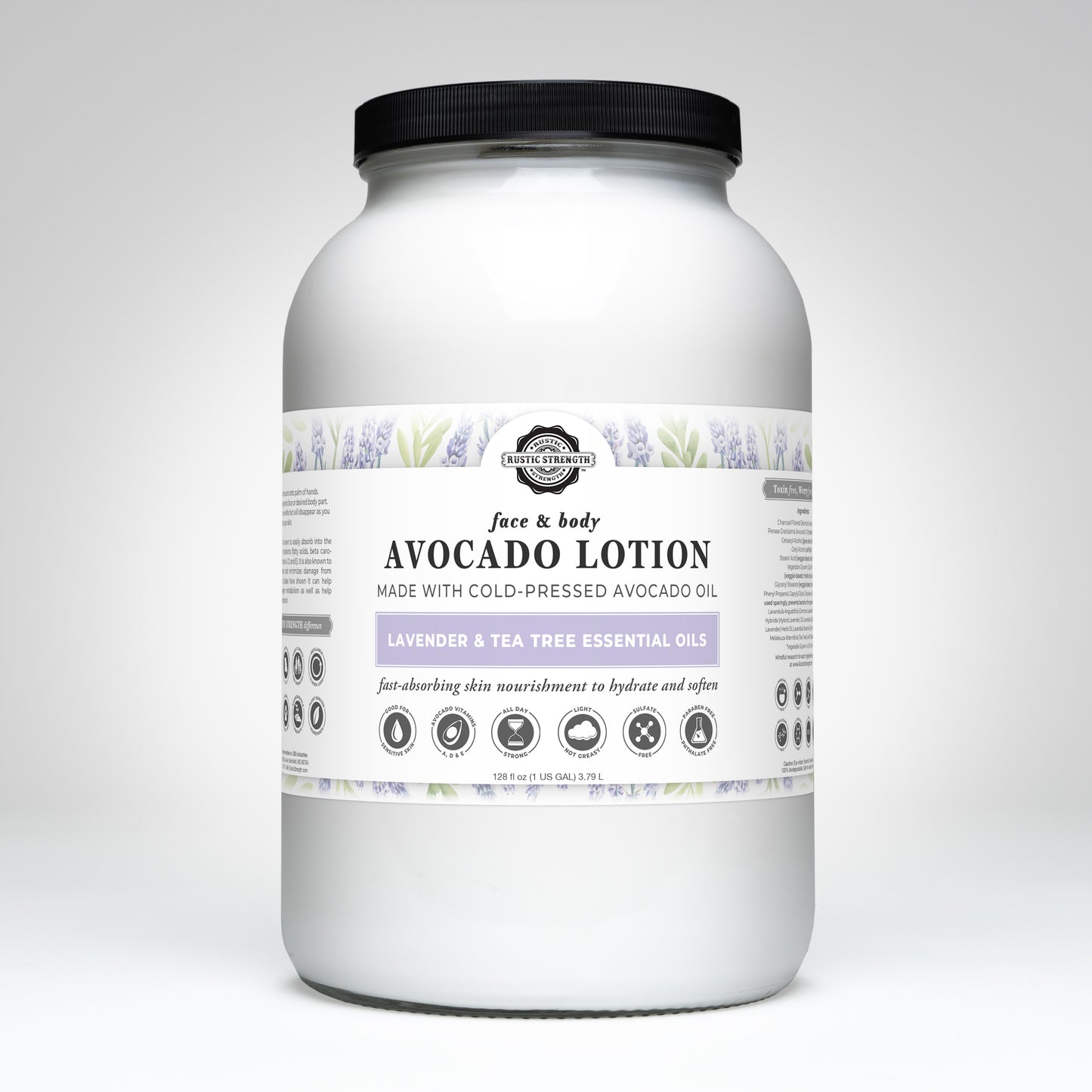 Rosemary mint
I love it! Super moisturizing, it smells great