Regular price
Sale price
$120.00
Unit price
per
Sale
Sold out
High-moisturizing hair Conditioner made with coconut oil and shea butter
Safe for all hair colors
Helps keep hair soft and manageable
Helps protect the hair shaft from damage
Suitable for normal to dry hair types
High concentration of active moisturizers and conditioners
Nourishing Coconut Oil and Shea Butter Complex | Both premium oils add moisture and help seal the hair shaft. They also help reduce that dry, flaky scalp feeling. Coconut oil is known to be high in essential fatty acids, and contains vitamin E. Shea butter is known for its high concentration of vitamins A, E, and F, and is thought to have anti-inflammatory properties. Our nourishing conditioner is suitable for most hair types, including dry and fine. It's suitable for daily use and helps balance your natural scalp oils.
Toxin + Irritant Free | Ditch the toxins and irritants found in most conditioners. Our Conditioner is hypoallergenic and completely dye-free ∙ perfume-free ∙ SLS-free ∙ SLES-free ∙ sulfate-free ∙ paraben-free ∙ phthalate-free ∙ 1,4-dioxane-free ∙ ethoxylated alcohol-free ∙ formaldehyde-free ∙ triclosan-free ∙ filler-free ∙ petroleum-free ∙ gluten-free ∙ hormone disruptor-free ∙ carcinogen-free — and simply worry-free.
Small Batch Fresh | Our conditioner is produced daily in small-batch, at our family-run factory in The Ozarks, USA. If you order gallon sizes, please allow up to a week for fulfillment. 
Kindly Note  | Custom scents are your own creation. We do not accept returns if you are not satisfied with the scent you have made. If you are unsure about your potential scent combination, we recommend you trial a half-gallon before committing to larger. Or you can ask what our scent specialists think of your combination at customercare@rusticstrength.com
Directions

Pump desired amount (dependent on hair length) onto palm of hand. Spread conditioner on hands then, starting at the crown of head, swipe hands down to the end of hair line. Apply more to ends if needed. For best results, let it it sit for a few minutes. Rinse completely out of hair.
How do I custom build my own scent?

It's pretty simple! 

In the drop down menus you'll be able to select two of our 50+ available scents

We compound these two scents together and make sure they are compatible with/perform in our product. Our fragrance department has nearly a decade of experience working with scents, and will make sure that the two scents you chose can be smelled equally in the product you ordered




There is no restriction on what scents can be ordered together- we aren't the smell police! We've built many unique scent combos and haven't gotten one that smells bad yet, so let your imagination run wild.
Need scent inspiration?

Some best sellers are:

Grapefruit + Bergamot

Tangerine + Lime

Fir Needle + Orange

Peppermint + Rosemary

Like goes with like...Citruses smell great with other citruses, herbals blend well with other herbals.
What gives my soap its scent?

Your choice of –

Pure essential oils • hand selected by us from small farms all around the world.

and/or

Phthalate-free fragrance oils • aromatic compounds made of GRAS safe synthetics. Certified free of the 624 carcinogens and 323 reproductive/developmental toxins listed under the Prop 65 act.
Ingredients

Charcoal Filtered Deionized Water • High purity water

Cetearyl Alcohol • softens hair

Cocos Nucifera (Coconut) Oil
• moisturizes and seals

Butyrospermum Parkii (Shea Butter) Fruit • moisturizes

Cetyl Alcohol • softens, smooths hair

Stearic Acid • veggie-based, gives satin feel

Polyquaternium 7 • follicle conditioner. Formaldehyde-free

Polysorbate 20 • plant-based formula stabilizer. USP, food-grade, kosher quality, containing no dioxane

Glyceryl Stearate • veggie-based, protective barrier. PEG-free

Phenyl Propanol, Caprylyl Glycol, Decylene Glycol • preservatives used sparingly, prevents bacteria from growing in container

Essential Oils and/or Phthalate-Free Fragrance Oils • scent

Sodium Gluconate • helps hydrate scalp and follicles
View full details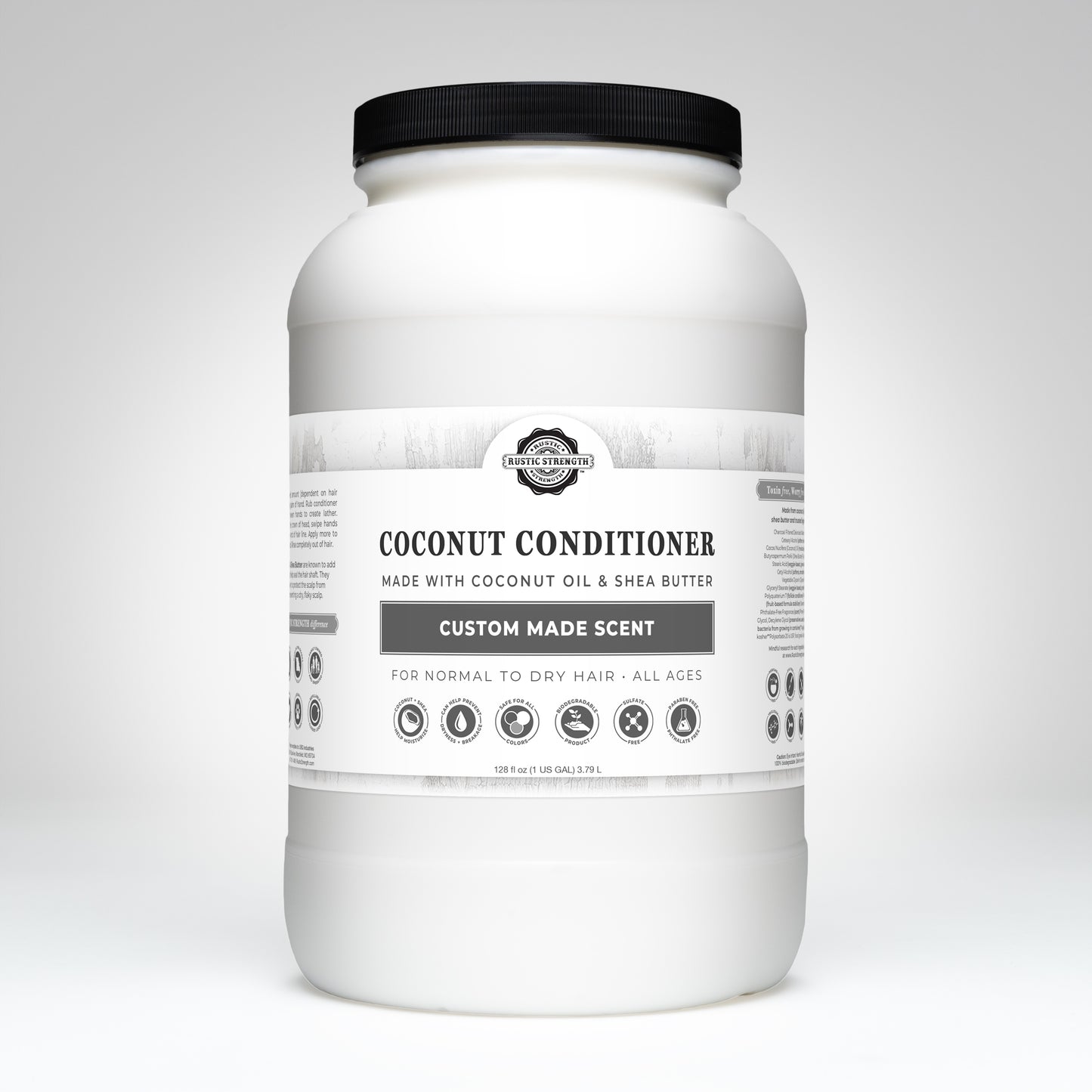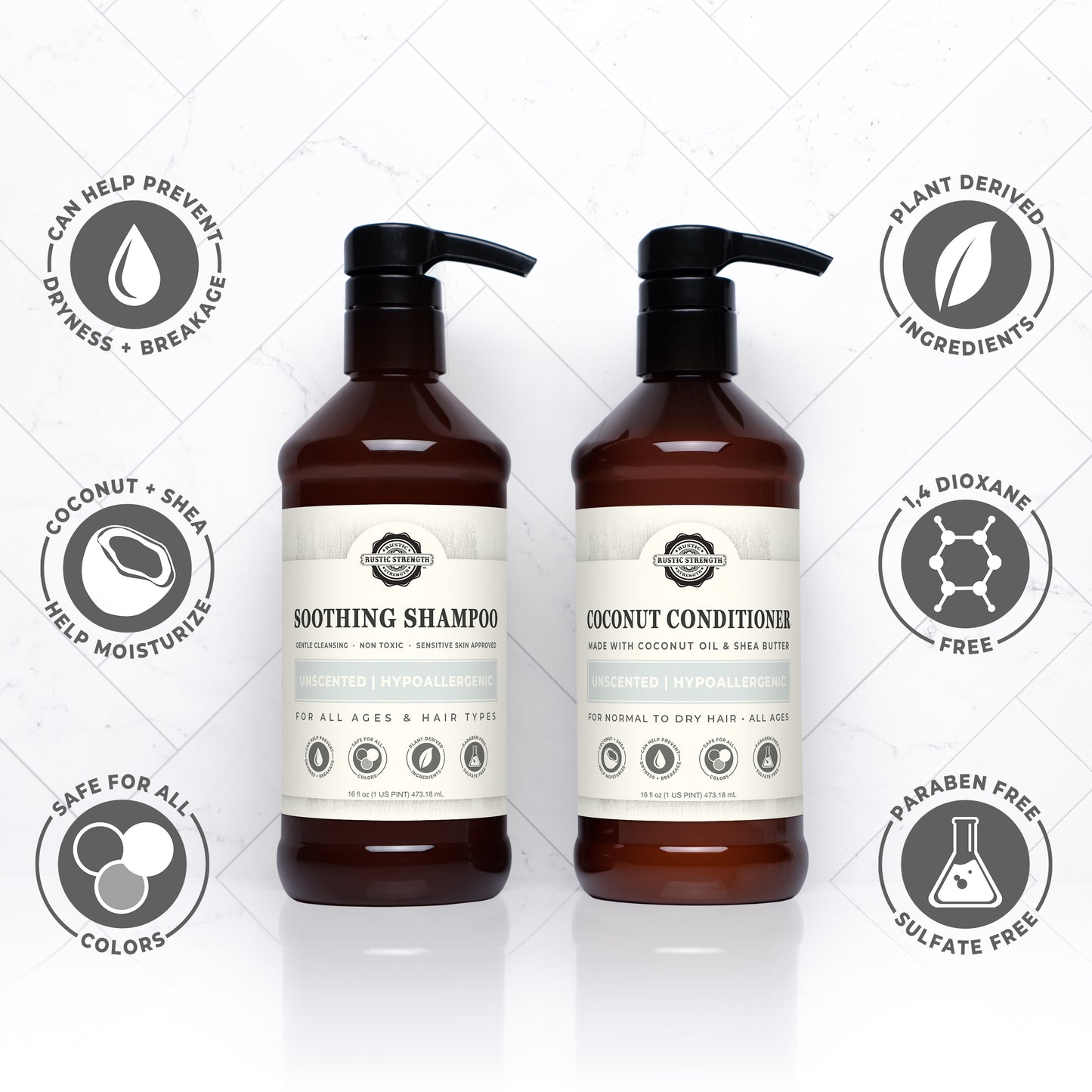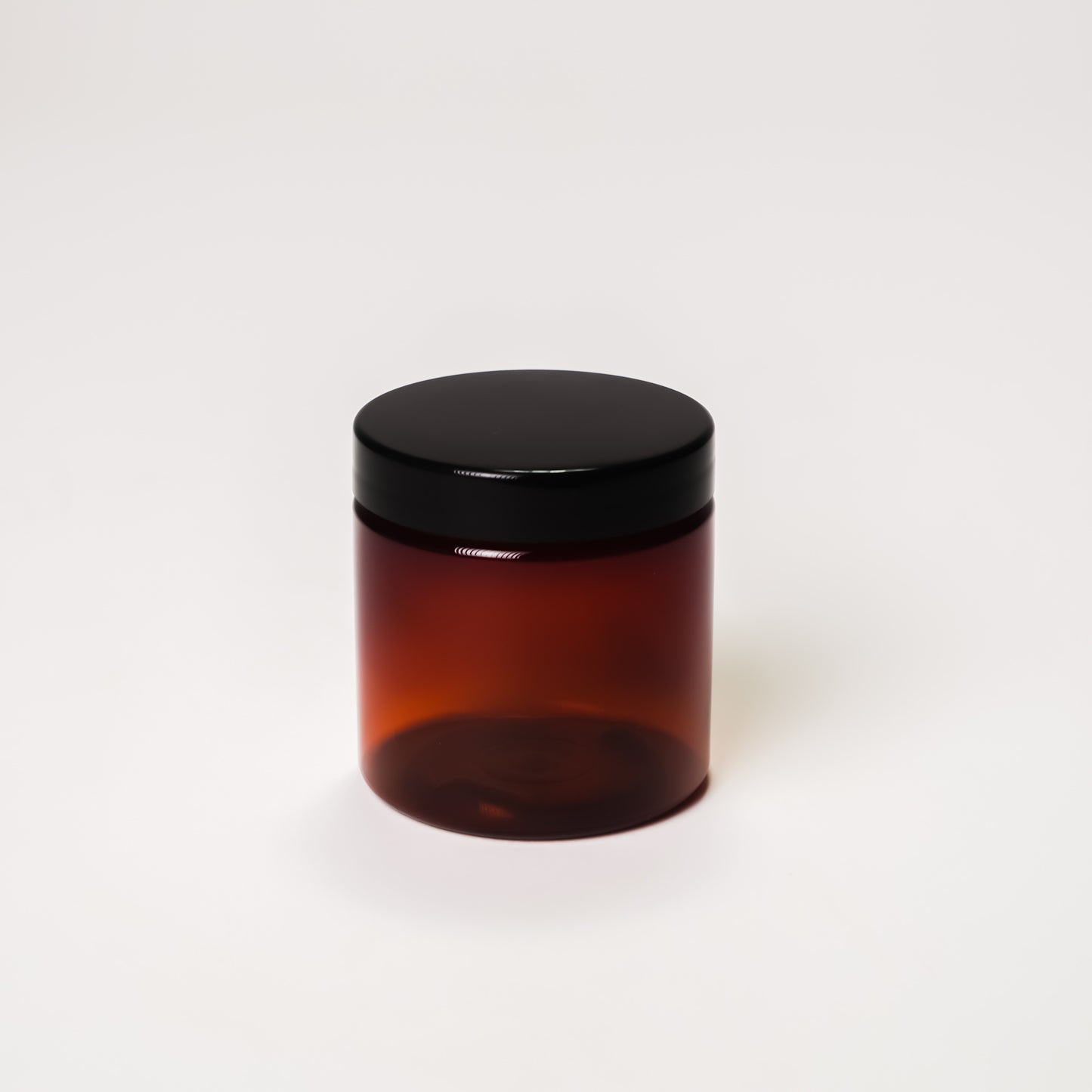 Bay Spice conditioner………great scent!
Love the scent, I'll be ordering some full size bottles soon.
I wasn't impressed, and it has (No) scent at all. I ordered sandelwood scent.