Regular price
Sale price
$29.00
Unit price
per
Sale
Sold out
High-moisturizing hair Conditioner made with coconut oil and shea butter
Safe for all hair colors
Helps keep hair soft and manageable
Helps protect the hair shaft from damage
Suitable for normal to dry hair types
High concentration of active moisturizers and conditioners
Nourishing Coconut Oil and Shea Butter Complex | Both premium oils add moisture and help seal the hair shaft. They also help reduce that dry, flaky scalp feeling. Coconut oil is known to be high in essential fatty acids, and contains vitamin E. Shea butter is known for its high concentration of vitamins A, E, and F, and is thought to have anti-inflammatory properties. Our nourishing conditioner is suitable for most hair types, including dry and fine. It's suitable for daily use and helps balance your natural scalp oils.
Mama + Baby Safe | Rustic Strength Coconut Conditioner is made with high-purity and concentrated active plant-based ingredients and is less likely to irritate even the most sensitive skin. It is safe for pregnant or breastfeeding mamas as well as babies when no scents are added. That's why we called this line "Mama + Baby Safe"
High Purity Ingredients
Safe for Pregnant + Breastfeeding Mamas
Safe for Baby's Delicate and Sensitive Skin
Truly Hypoallergenic 
No Scent Added
Toxin + Irritant Free | Ditch the toxins and irritants found in most conditioners. Our Conditioner is hypoallergenic and completely dye-free ∙ perfume-free ∙ SLS-free ∙ SLES-free ∙ sulfate-free ∙ paraben-free ∙ phthalate-free ∙ 1,4-dioxane-free ∙ ethoxylated alcohol-free ∙ formaldehyde-free ∙ triclosan-free ∙ filler-free ∙ petroleum-free ∙ gluten-free ∙ hormone disruptor-free ∙ carcinogen-free — and simply worry-free.
Small Batch Fresh | Our conditioner is produced daily in small-batch, at our family-run factory in The Ozarks, USA. If you order gallon sizes, please allow up to a week for fulfillment. 
Directions

Pump desired amount (dependent on hair length) onto palm of hand. Spread conditioner on hands then, starting at the crown of head, swipe hands down to the end of hair line. Apply more to ends if needed. For best results, let it it sit for a few minutes. Rinse completely out of hair.
Ingredients

Charcoal Filtered Deionized Water • High purity water

Cetearyl Alcohol • softens hair

Cocos Nucifera (Coconut) Oil
• moisturizes and seals

Butyrospermum Parkii (Shea Butter) Fruit • moisturizes

Cetyl Alcohol • softens, smooths hair

Stearic Acid • veggie-based, gives satin feel

Polyquaternium 7 • follicle conditioner. Formaldehyde-free

Polysorbate 20 • plant-based formula stabilizer. USP, food-grade, kosher quality, containing no dioxane

Glyceryl Stearate • veggie-based, protective barrier. PEG-free

Phenyl Propanol, Caprylyl Glycol, Decylene Glycol • preservatives used sparingly, prevents bacteria from growing in container

Sodium Gluconate • helps hydrate scalp and follicles
View full details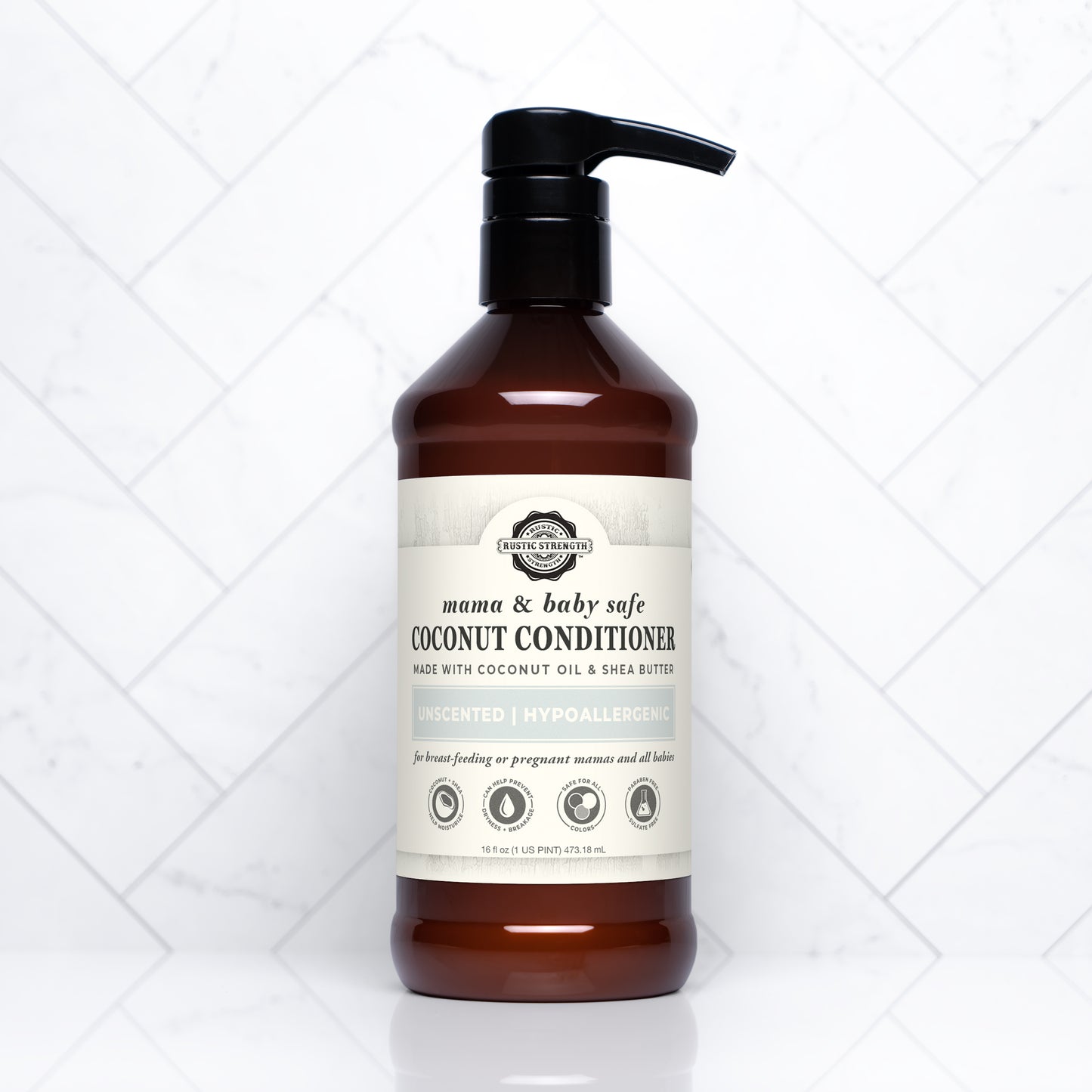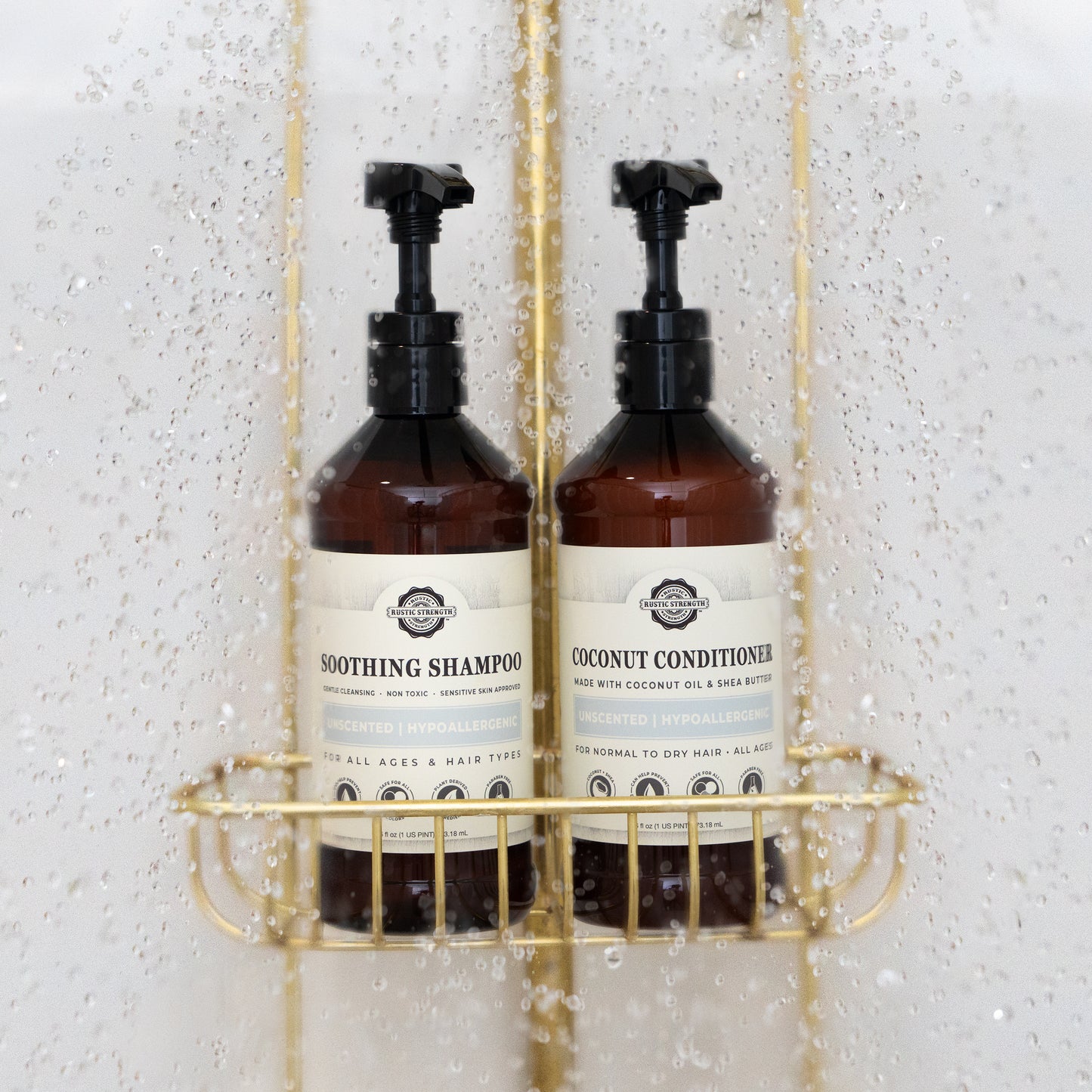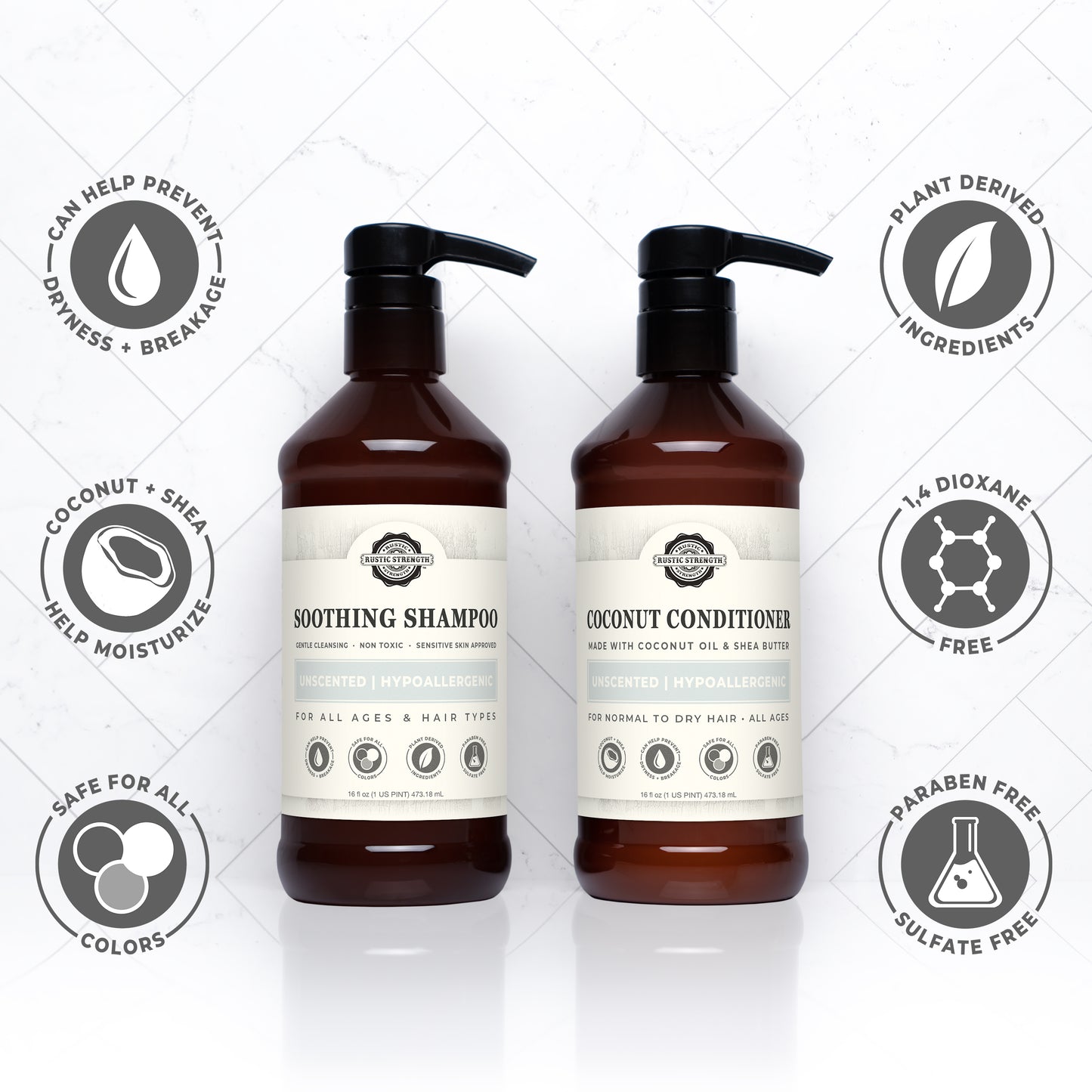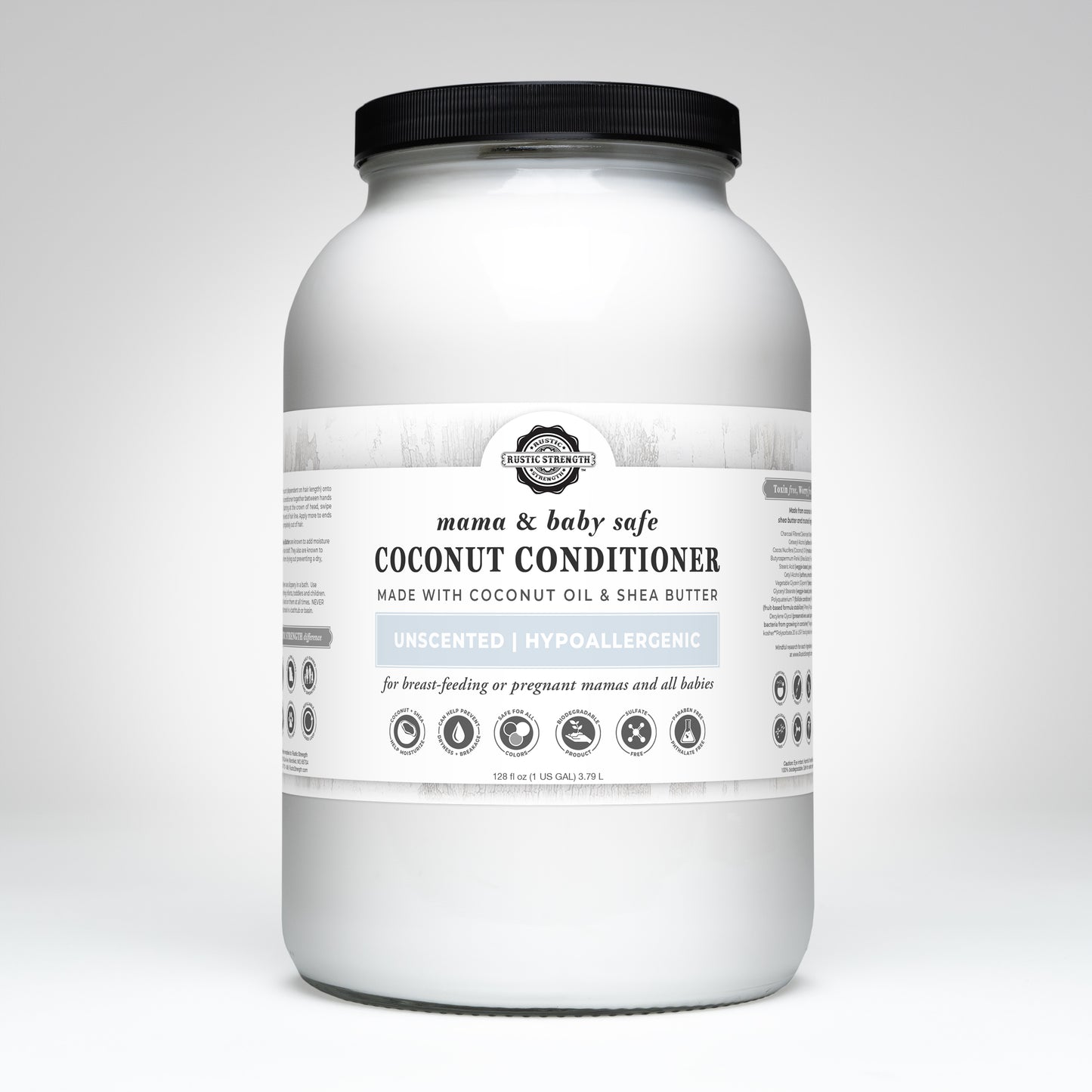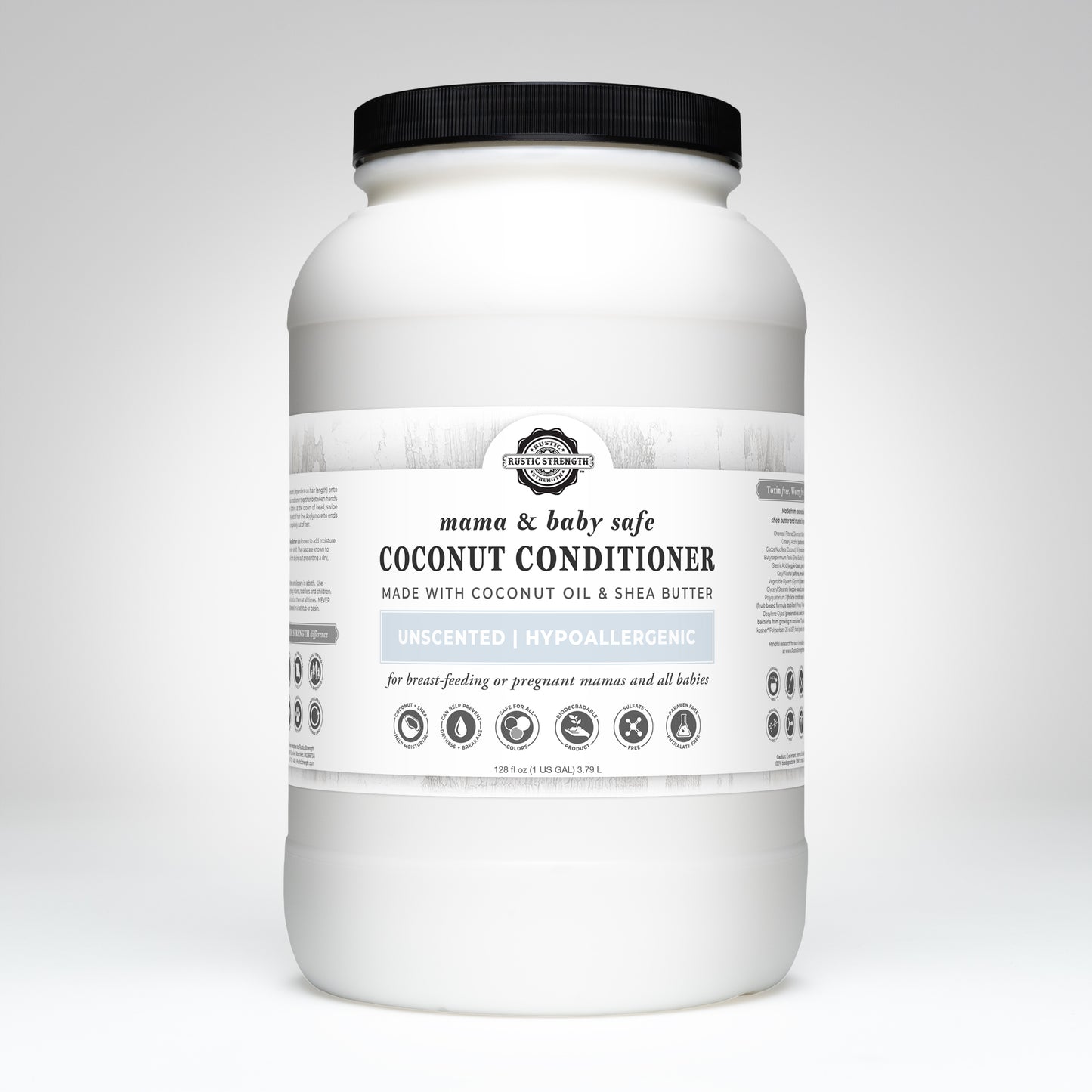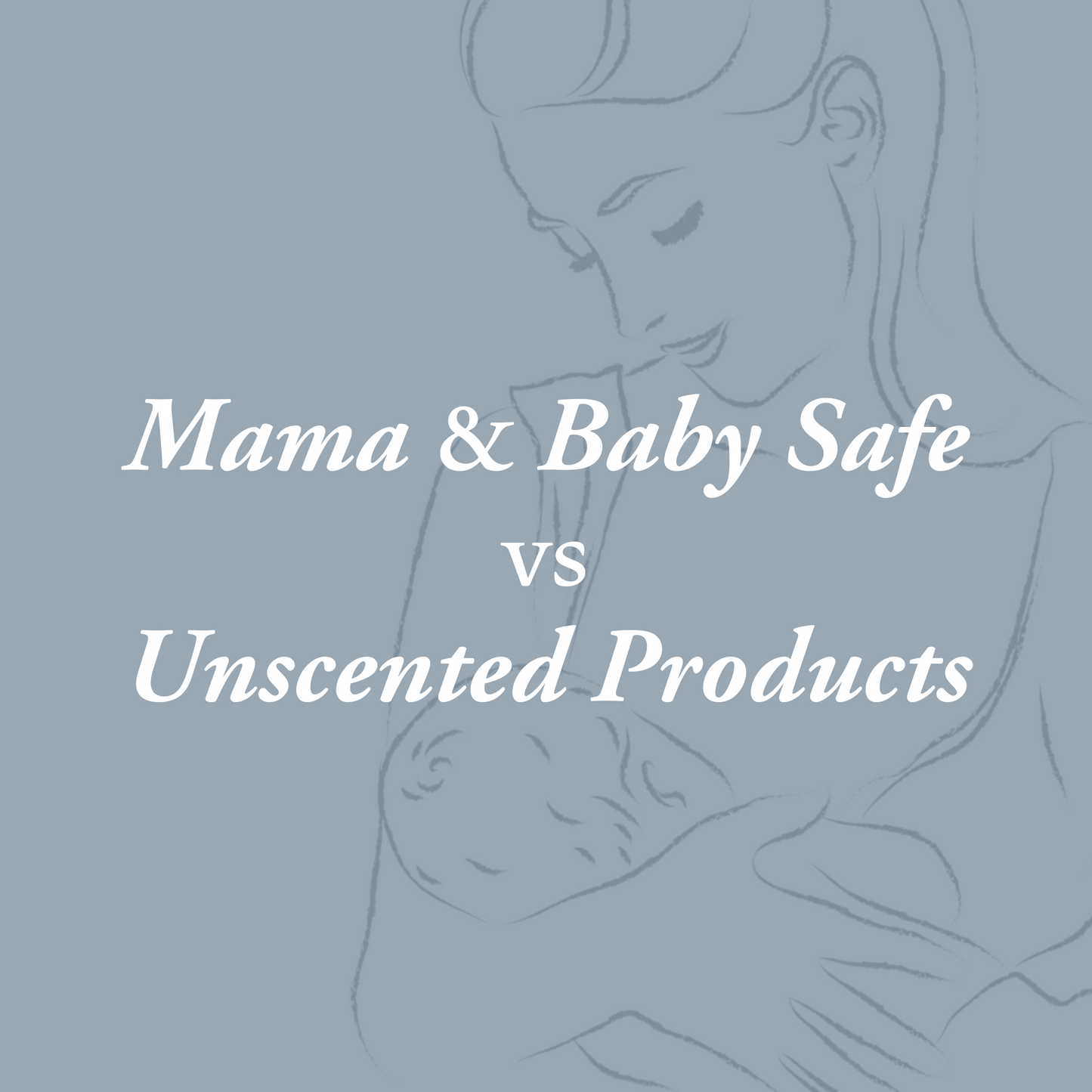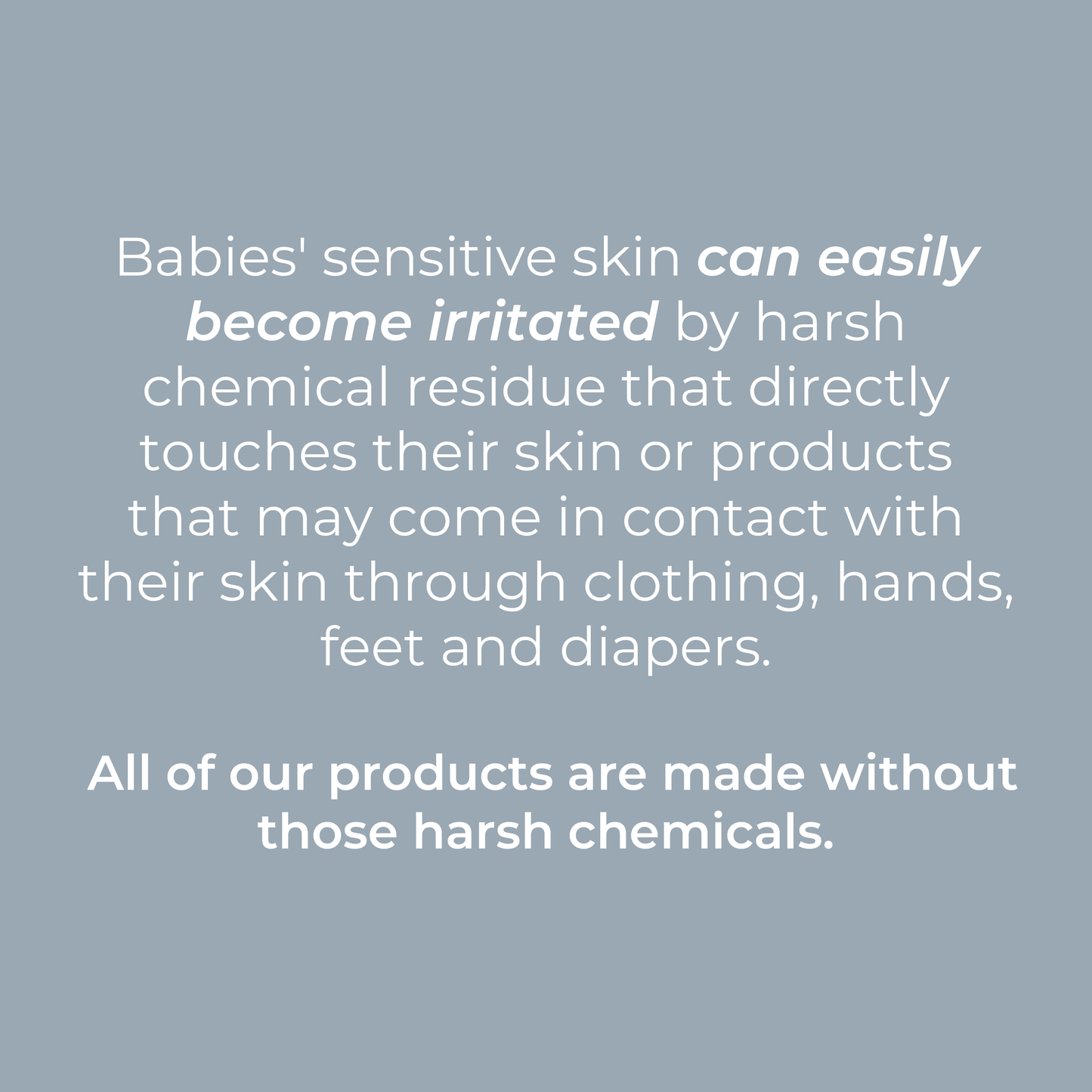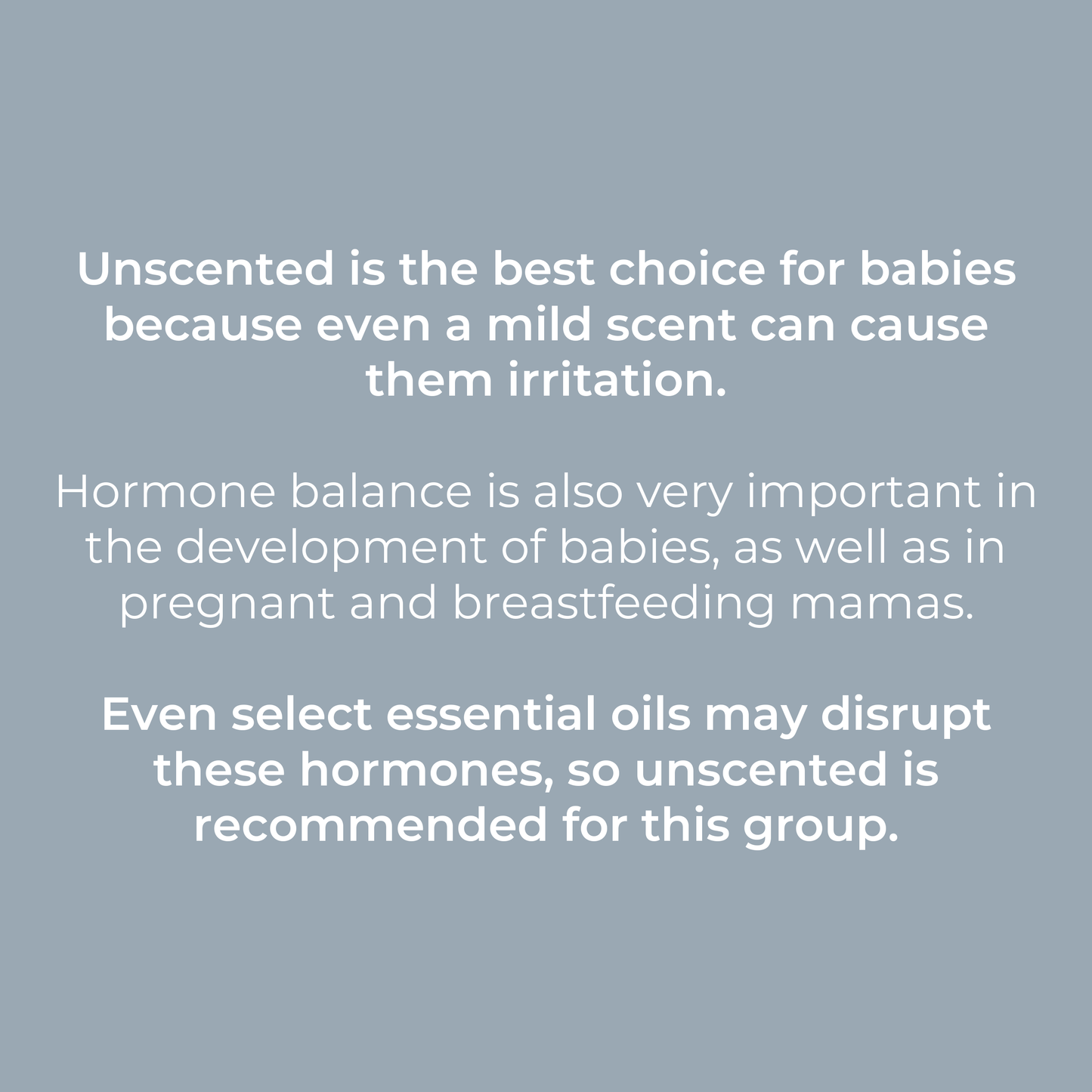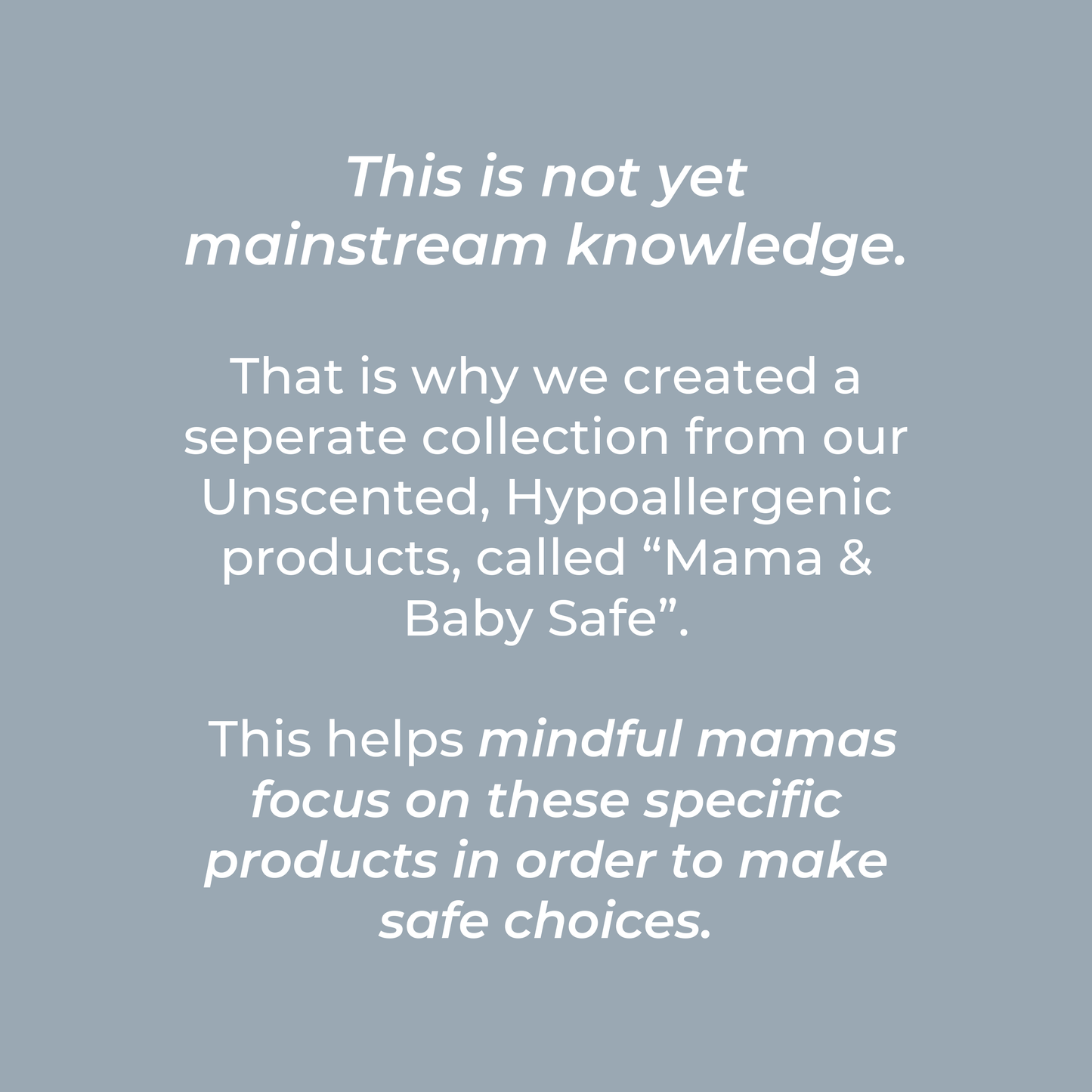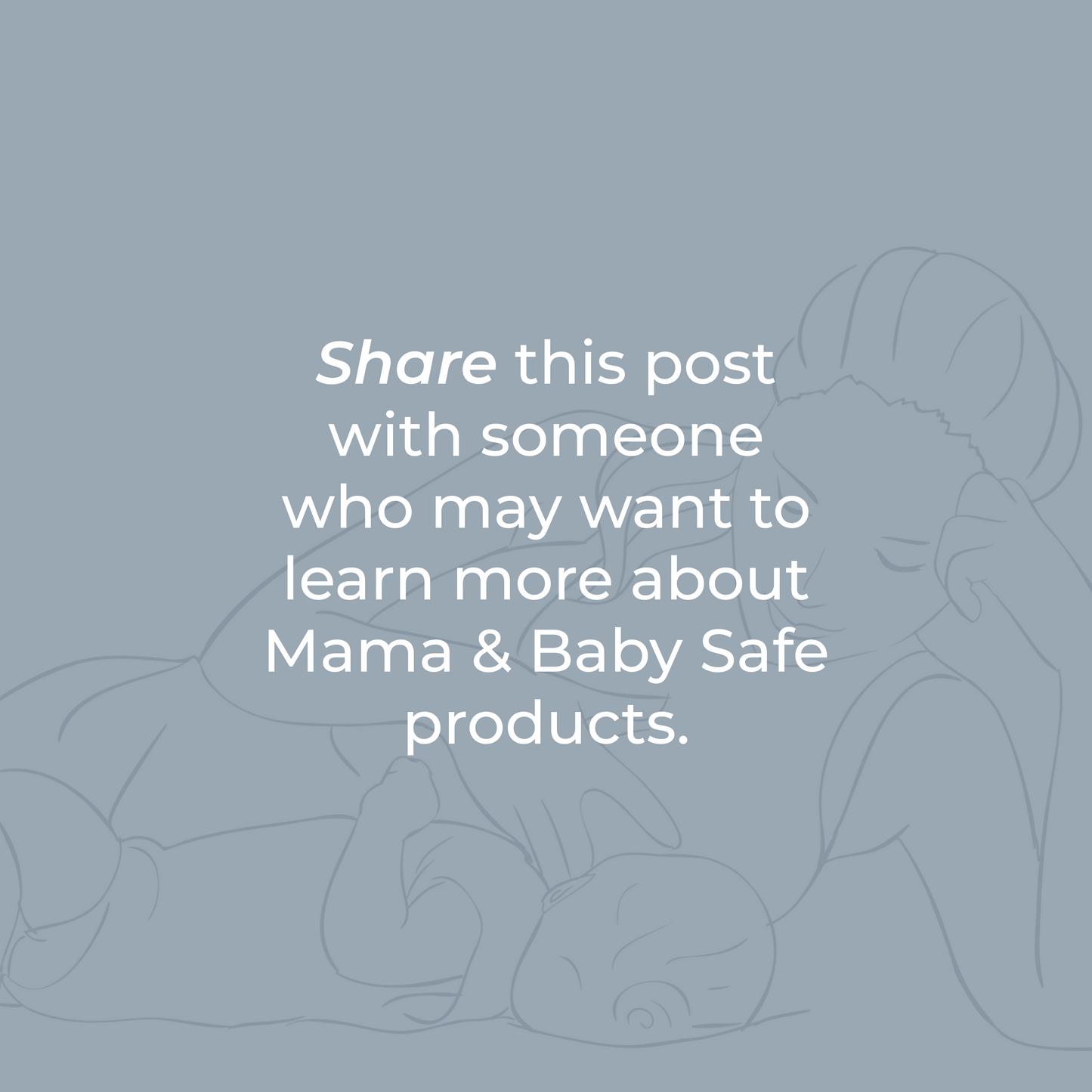 Good product
I love that this is made with better ingredients and the natural smell it has is subtle and clean. However, it takes at least 3 times as much product for our hair to feel smooth and help with detangling. So unfortunately I'm not sure if this will be something I can afford to keep buying.